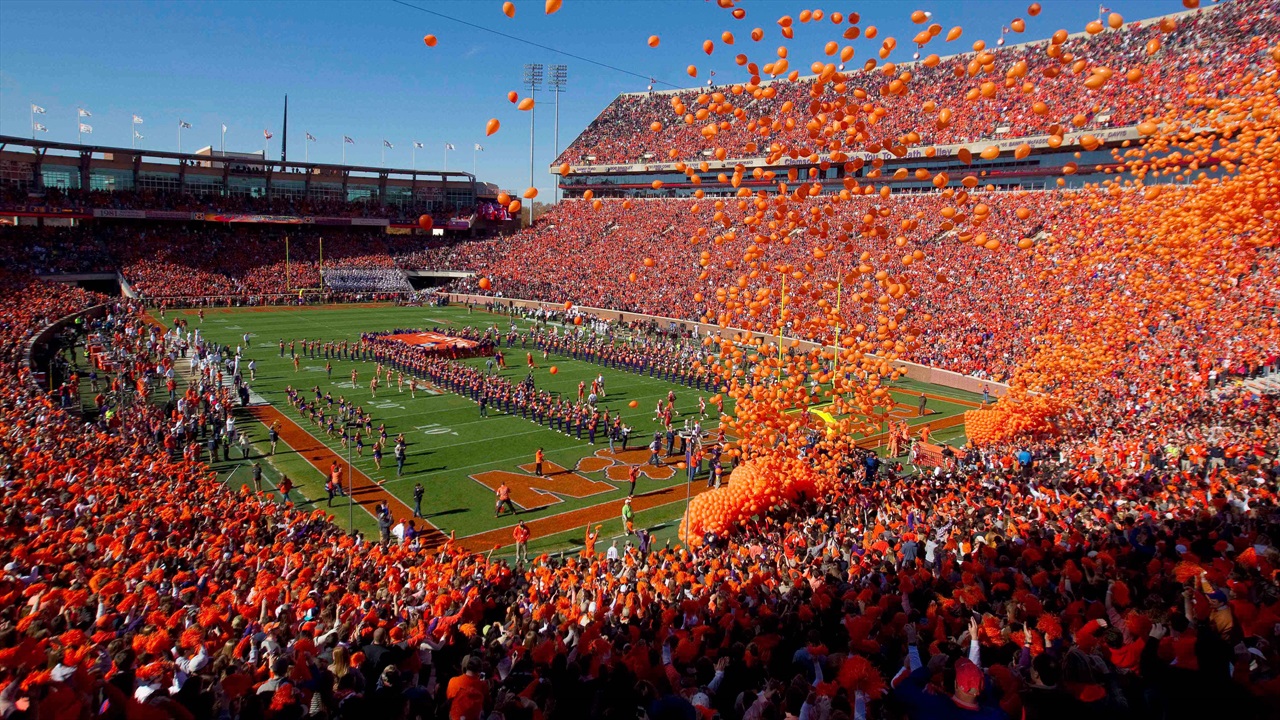 Photo by © Joshua S. Kelly-USA TODAY Sports
Clemson Football
Phil Steele releases Preseason Top 40, Tigers near top
---
The smell of college football is beginning to fill the air, and football guru Phil Steele recently compiled his annual 'Preseason Top 40' rankings. The rankings are based on strength of schedule, opponents' schedules, and team experience at the start of the year, according to Steele.
"My Top 40 is where I project teams to finish in the final rankings and have always done quite well," writes Steele. "These rankings reflect not only talent, but the strength of schedule and how each team should finish the season. Over the past five years, 244 of the 274 teams that I have listed in my top rankings have made it to bowl eligibility and that is a solid 89 percent."
Steele put Clemson close to the top at No. 2 on the list. He wrote:
Steele: "I figured all four Clemson DL's would leave early for the draft, then all four opted to stay for 2018! Clemson has two capable QBs, my No. 8 RBs, No. 1 DL, No. 8 LBs and No. 5 DB units. Last year they went into the Playoff as the No. 1 seed, but were used to being the dog in the Playoff and lost. Clemson does have to travel to Florida State, but won their last trip in Tallahassee and had the more talented squad. Clemson will be favored in every game and is stronger than the 2017 squad as it goes from No. 108 on my experience chart up to No. 23 this year. Could it be the fourth straight year they face Alabama in the Playoff?"
For the sake of exercise, 247 Sports trimmed the list to twenty-five teams and added their own take on each team. 247 writer Brad Crawford had this to say about the Tigers:
247Sports take: You're not going to find a more feared foursome than Clemson's defensive line and that doesn't even include top-ranked edge rusher Xavier Thomas, who the Tigers signed in the 2018 class. Dabo Swinney's team is considerably more talented than every team on the schedule and that'll show during the regular season.
Some familiar foes also clocked into Steele's Top 25: Boston College at No. 23, Florida State at No. 18, ACC Coastal foe Miami at No. 7, and Alabama topped the list at No. 1.
Find out who else cracked the poll here.
Never miss the latest news from Clemson Sports Talk!
Join our free email list