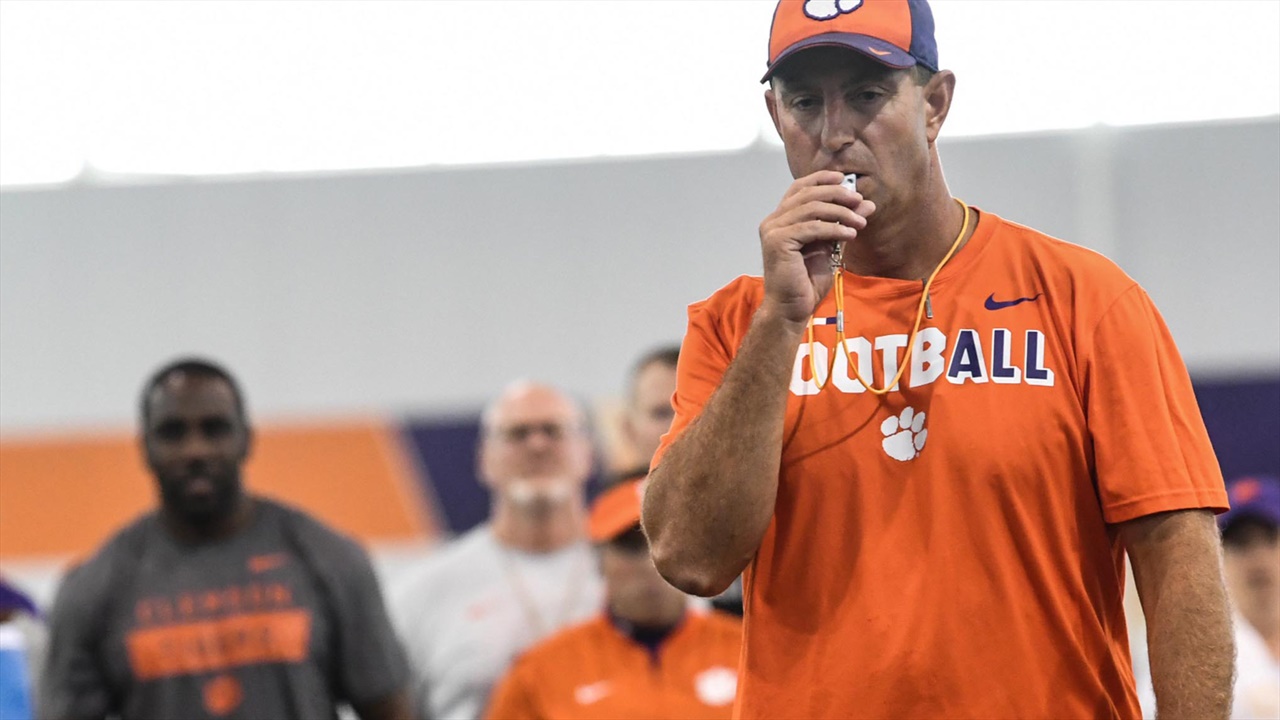 Photo by © Anderson Independent Mail-USA TO
Clemson Football
Dabo Swinney: "We've been the hunted for a long time"
---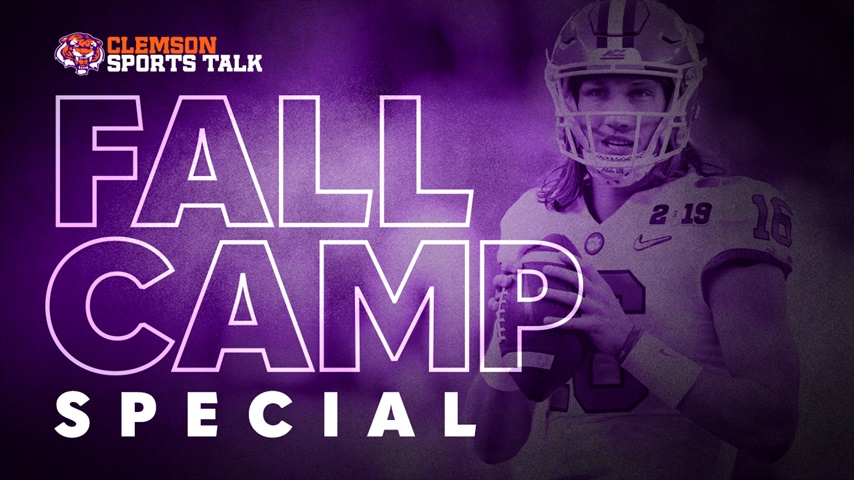 Matthew Emmons-USA TODAY Sports
---
The Tigers are in the position of being an incredibly young team, especially on the defensive side of the ball. The defense has lost some of the most valuable players, losing Dexter Lawrence, Christian Wilkins, Austin Bryant and Clelin Ferrell to the NFL.
Dabo Swinney took a moment from the first day of fall camp to chat with ESPN's Marty Smith and a question of "how do you replace that kind of talent?" according to Swinney, it's "recruiting, recruiting all of the time," he said, "you have got to recruit, and you know, I think that we've recruited well."
It's essential to take into consideration that even the best players started as a freshman. The Tigers have a lot of talent stepping up in the absence of these players. However, Swinney doesn't want another Clelin Ferrel or an Austin Bryant. Swinney wants these young players to be the best version of themselves. "That's our job as coaches, to meet them where they are and pull them along."
The bad thing about the new Tiger defense is that they are incredibly young and inexperienced. The inexperience of the young team doesn't bother Swinney. "There's a lot of hunger, a lot of energy, a lot of enthusiasm, and a lot of competitiveness. You know, as a coach, you love when you've got a combination of those things going on because you normally get better and I think that's what's going to happen to this group."
"I am excited to see Nyles Pickney and Jordan Williams this year. You know, they didn't go through the spring with us, that was a blessing really because we got to see a lot of the young guys step up." Swinney said.
"Justin Foster has played a lot of good football for us along with Logan Rudolph and Xavier Thomas, we've got a good group, and there's a lot of younger guys behind them, that we've got to develop."
Swinney is so focused on preparing the team for the upcoming season; he pays no attention to the fact that the Tigers are considered "the hunted" instead of "the hunter."
"It has never entered my mindset. You know, we're always focused on Clemson and the standard that we talk about around here. I don't get caught up in that. I think that we've been the hunted for a long time. We've won a lot of games and every time that we've shown up to play a game; everyone wants to beat us."
Never miss the latest news from Clemson Sports Talk!
Join our free email list