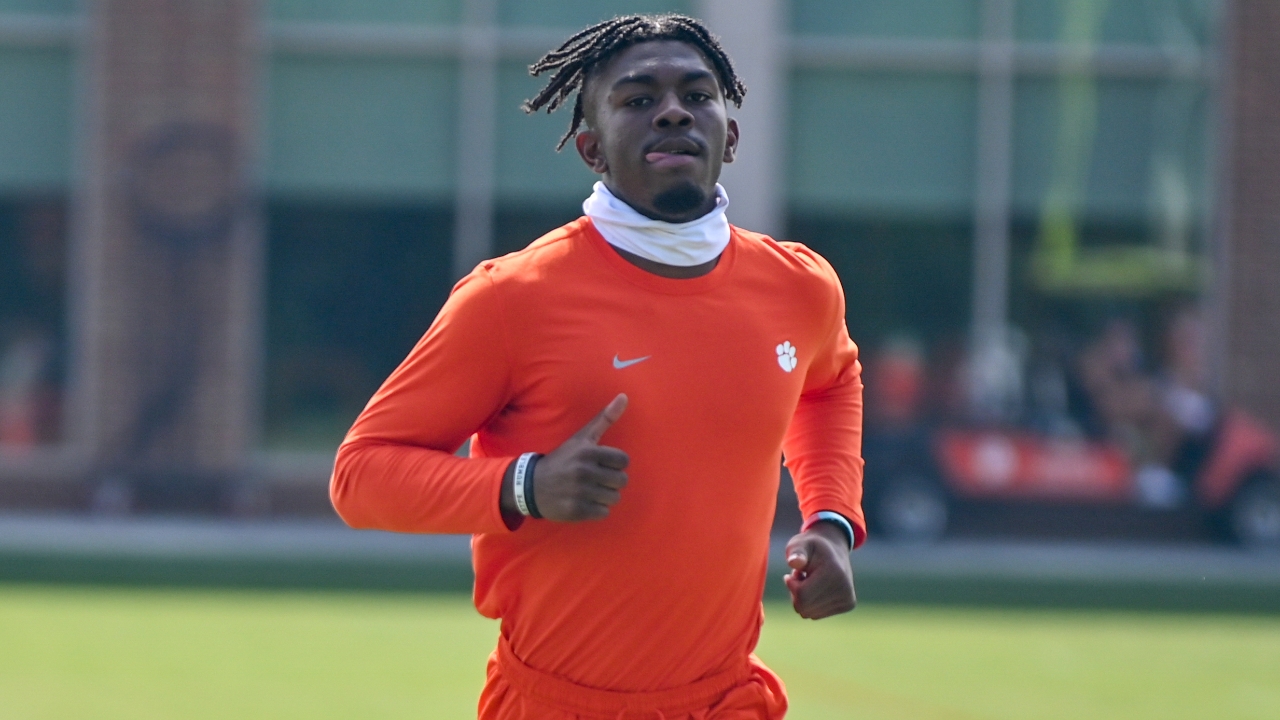 Photo by Courtesy of Clemson Athletics
Clemson Football
Justyn Ross put everything in "God's hands" after potential career-ending issue
---

Feel the difference - The MOST DIGITAL CONTENT covering your CLEMSON TIGERS! Avoid clickbait and sites bloated with advertising!
Register for your FREE ACCOUNT today, and you are eligible to win a LIMITED EDITION CLEMSON FOOTBALL. ←
---
On what it's been like getting back out on the field:
"It feels good, man. I mean, because a year ago, I was thinking I wouldn't be able to put on pads again. So I'm very grateful. I'm taking advantage of every rep I get."
On what it was like the first time he put pads back on:
"It felt good. I was just out there smiling because I realized how quick the game could be taken away from you."
On how he handled the situation:
"It's been hard, but I just put everything in God's hands. Like my grandma always says, 'just put it in God's hands and let him work.'" So I just put everything in God's hands and just went on and did everything the doctors told me to do-- everything my coaches told me to do to get here."
On the timetable for his return to full speed:
"I just had a doctor's appointment like a week ago. I have another one in June, so that will be the last one to see if I'm going to be able to go by fall."
On how he reacted when he first got the news last season:
"At first, it was kind of hard, but after talking with my family and everything-- and finally finding a doctor that would do the surgery, I felt a little better because the doctor gave me a lot of confidence."
Never miss the latest news from Clemson Sports Talk!
Join our free email list