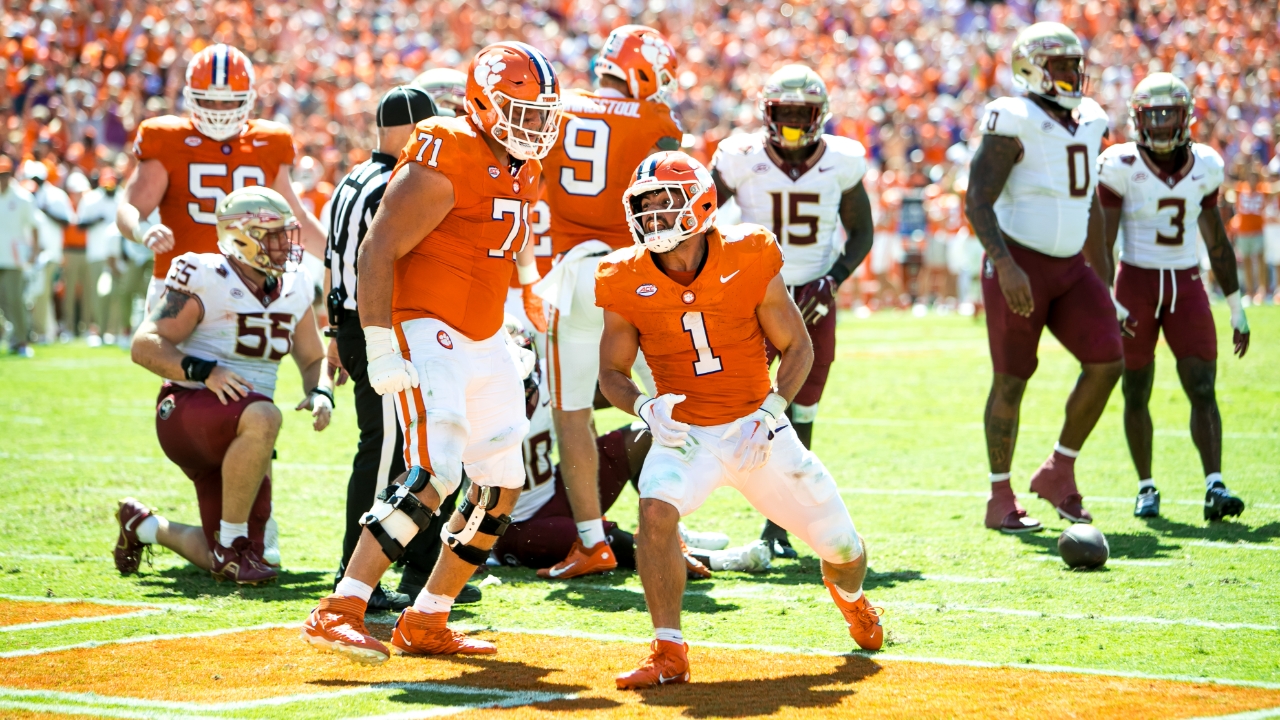 Photo by © Susan Lloyd/Clemson Sports Talk
Clemson Football
Tristan Leigh on the Palmetto State rivalry, 'I'm just blessed to be a part of it'
---

---
On taking reps at left tackle, where he was a starter to begin the season, then right guard one week, and back at left tackle: "It can be tough -- just the different footwork, playing on a different side. But honestly, I'm glad that I was able to get that experience. Now, I know I can help my team in different ways. It's not ever easy to play differently but I think it was a great experience."
On if it's best to know when he's only getting reps at left tackle versus rotating: "I'd say definitely in practice when I knew we weren't doing that. I was doing extra conditioning after because that's probably a bigger toll on the body. That's probably the biggest difference. I tried to set myself up during the week, condition, and practice by finishing. So I felt good. Just higher reps. Honestly, that's the biggest difference. But it's just football."
On what it's been like learning about the Palmetto State rivalry: "It's been great. I'm from Virginia and Virginia and Virginia Tech -- that's the big rivalry. And moving here, I didn't understand the magnitude of it at first but you get into the culture of where we're at and then you see it means a lot to a lot of people. I think that's great because we're in a position to play for something bigger than ourselves. We can make a lot of people happy on Saturday. So, I think we all take pride in that. I'm just blessed to be a part of it."
On whether his family, who moved to South Carolina, has gotten a sense of the rivalry: "I will say with our neighbors for sure. We have a neighbor who's all Carolina and they weren't as quick to confront us as the Clemson people. You see it everywhere. Everybody is either one or the other. There's still that Southern hospitality, everybody is kind. It definitely gets competitive I've seen in every aspect."
On the play of the offensive line during the three-game winning streak: "I'll say we're playing with a lot of confidence. We get confidence from our preparation and the work that we put in. The way we played the last three weeks is a result of our work. And as great as we feel like we've played we're just as excited to continue that on Saturday and give our team everything we got."
Never miss the latest news from Clemson Sports Talk!
Join our free email list
SPONSORED BY