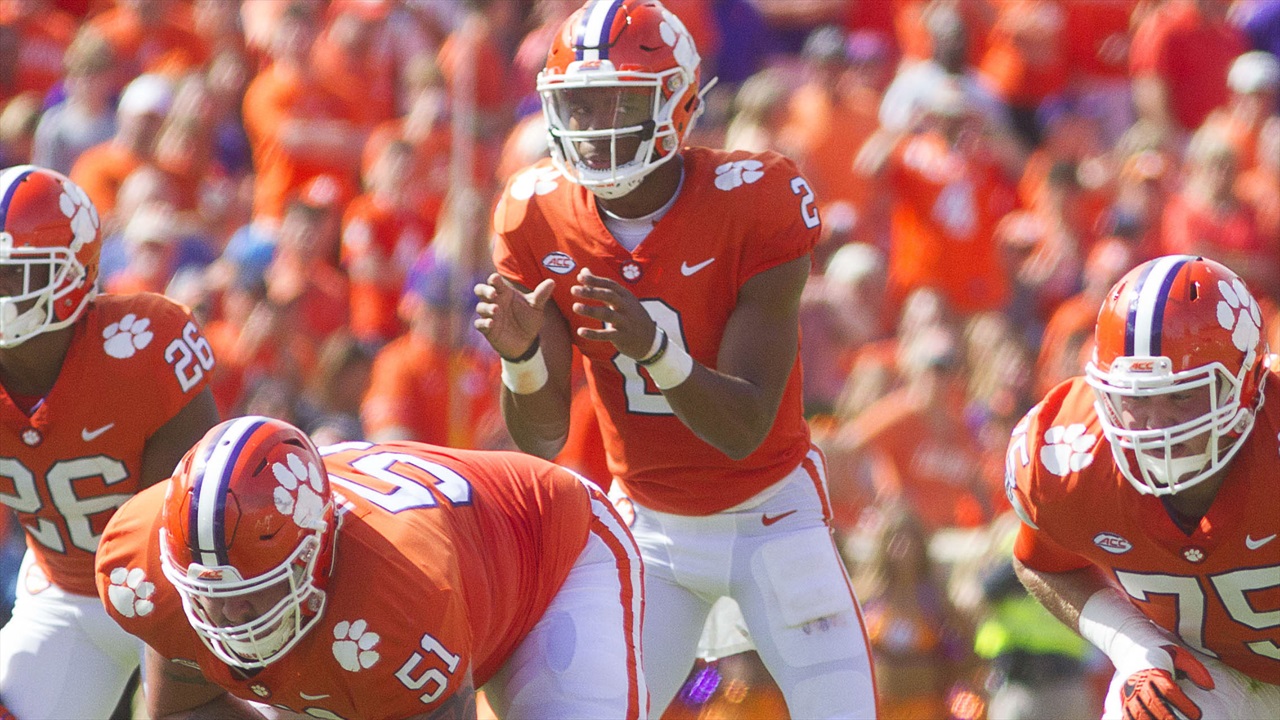 Photo by © Joshua S. Kelly-USA TODAY Sports
Clemson Football
Swinney Updates Kelly Bryant's Status
---
During his Tuesday press conference, Dabo Swinney updated the media on Kelly Bryant's ankle injury and Bryant's response to treatment, "It's been good. He has responded to treatment and practiced all day yesterday. I was very encouraged. He didn't miss a rep."
The last time we heard from Kelly Bryant was on Saturday following Clemson's 28-14 win over Wake Forest and gave an update on his ankle injury. Bryant was not available to the media on Monday for player interviews as he had a previous educational requirement to fulfill.
Bryant, with an XL boot on his left foot, said, "Just got hit high, got hit low, rolled my ankle. Going to be in treatment all week. I didn't want to force it, make it worse than it already was. I tried on the sideline, running on it, but it just wasn't feeling too good."
With Clemson's game against Syracuse falling on Friday, a short week could play against Bryant as he will have one less day to recover.