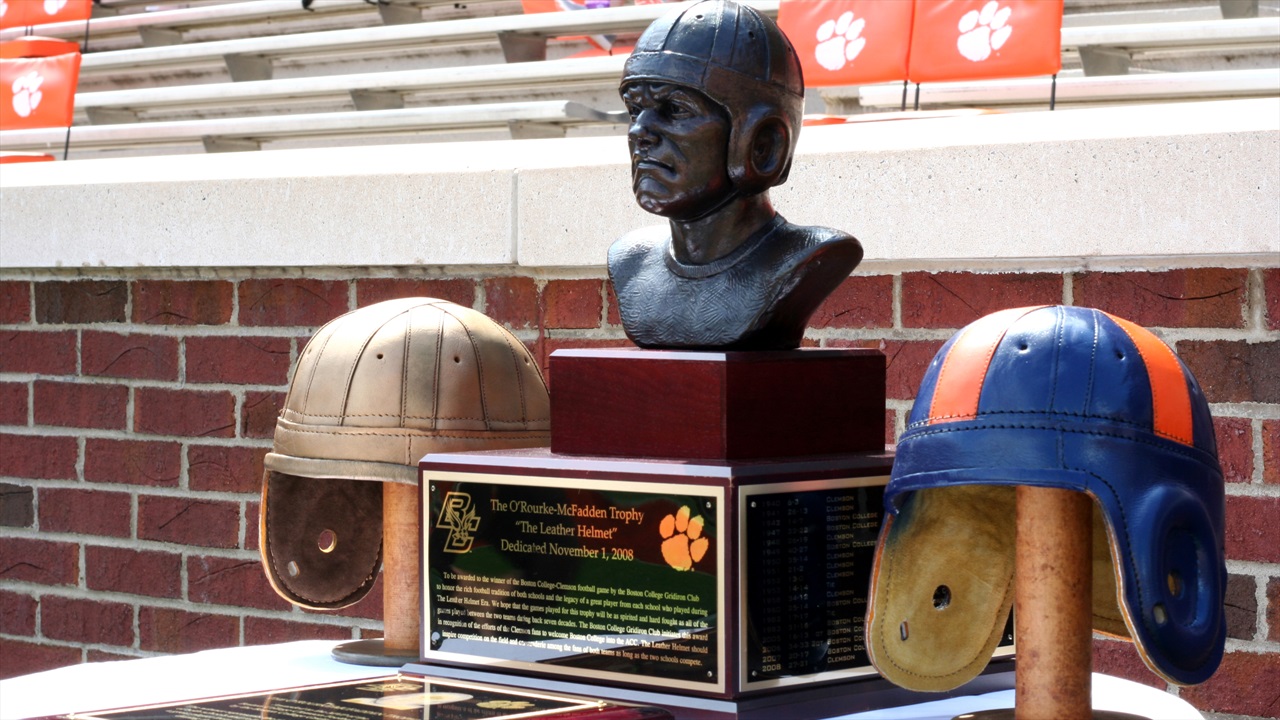 Clemson Football
Paw Predictions: Boston College
---
No. 2 Clemson will travel to Chestnut Hill to take on #17 Boston College Saturday, and the Tigers are currently a 17 point favorite over the Eagles. Our official prediction will come out later but you can see how the national media is viewing this game below.
---
What they said:
"Despite three consecutive ACC titles (and likely a fourth on the way), Clemson has lost a game in each of those seasons. In 2016, the Tigers lost at home to Pitt. Last fall, the Tigers lost on the road at Syracuse. While a loss in conference play wouldn't be a surprise, it's hard to see Clemson dropping this game. However, the formula for a Boston College victory is pretty simple. Is Dillon healthy enough to take a full load of snaps and control the clock for Addazio's team? If not, the Eagles will face an even bigger uphill battle to a win. The Tigers simply have too much firepower, and the defense will do enough against Dillon and the Boston College ground game to help Swinney's team pull away in the second half."
---
Bleacher Report, 36-24 Clemson
What they said:
"If the earlier clash with Miami is any indication—and it probably is—Boston College will lean heavily on misdirection and trick plays. But as well-rounded as the Eagles are, their only losses happened against the two best quarterbacks they've faced this season: Purdue's David Blough and NC State's Ryan Finley. Neither is on the same plane as Trevor Lawrence."
---
CBS Sports, Clemson by at least 20
What they said:
"There are too many subjective ways to talk about the "best" Clemson team of all time without some arguments from those who lived in the glory of the Frank Howard years, but I think it's fair to say that this is the most dominant Clemson team we've ever seen. Like its playoff rival Alabama, you cannot set a spread that I won't take the Tigers to cover right now. Pick: Clemson -20"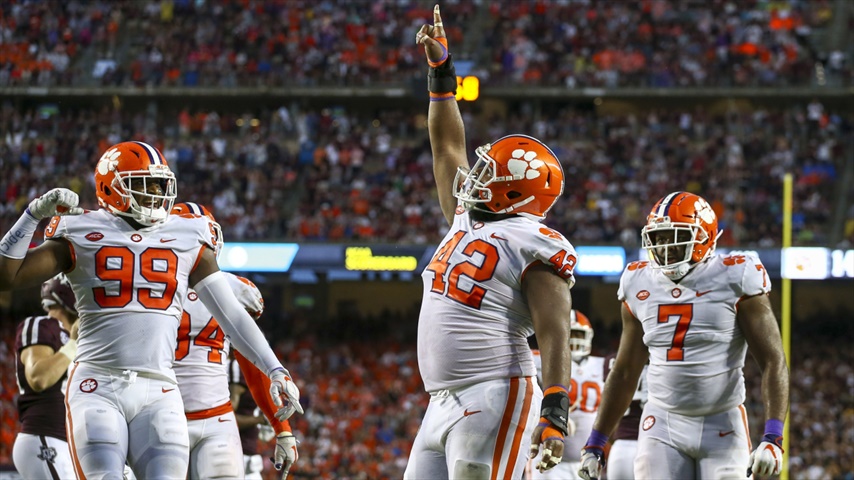 © John Glaser-USA TODAY Sports
---
College Football News, 38-17 Clemson
What they said:
"This Clemson program seems to like the challenge of going on the road for a big game. This is a different team than it was early in the season when it survived the close call against A&M, and now, the defense's manhood is going to be challenged.
The bigger problem is the Boston College resumé. It's a great team, it's playing as well as anyone in the ACC outside of Clemson, but the big win is over … Miami?
This isn't the Miami team everyone thought it would be.
Virginia Tech? At this point, whatever.
The Eagles lost to NC State a few weeks ago, got ripped up by Purdue – and that was with a healthy Dillon – and there aren't any great wins to get too excited about.
They'll play well for a while, and then Clemson will once again show what it's the second-best team in college football."
---
Eagle Insider, 31-20 Clemson/42-21 Clemson/35-20 Clemson
What they said:
Adam Baliatico: "For prediction purposes I will say that Boston College keeps this game closer than most expect, covers, and perhaps even has it at a one score game in the fourth quarter, as they did last year on the road at Clemson."
Tyler Calvaruso: "To say the Eagles have to be perfect to beat Clemson may be a stretch, but they will certainly have their work cut out for them. As nice as it would be to see BC come away victorious, it's an unlikely scenario."
Brian Hommel: "The Clemson Tigers aren't just good, or even great - they're almost unbeatable, or at least it feels that way."
---
What they said:
"Laken Litman picks Clemson: Boston College head coach Steve Addazio said this week that Clemson might be the "best team I've seen in my career." The Tigers have been steamrolling opponents, winning their last four games by an average score of 60–9. Dabo Swinney's crew knows this road game is for a spot in the ACC championship and won't take the Eagles lightly, which is how they fell victim to trap games the past two seasons. All Clemson has to do to make the College Football Playoff is keep winning, and it doesn't seem like anyone in the ACC can slow it down."
---
What they said:
"Clemson's game against Boston College on Saturday is likely its last real competitive matchup of the regular season, including whatever team the Coastal Division sends to the ACC championship. It's no secret the Eagles' offense runs through talented running back AJ Dillon (897 rushing yards, eight touchdowns), but how will he fare against that loaded front seven for Clemson, who are limiting opposing teams to 90 rushing yards a game? Couple that with Clemson's 32 sacks (tied for second nationally) and emergence of quarterback Trevor Lawrence, and it looks like the Tigers will simply be too much for the Eagles to handle."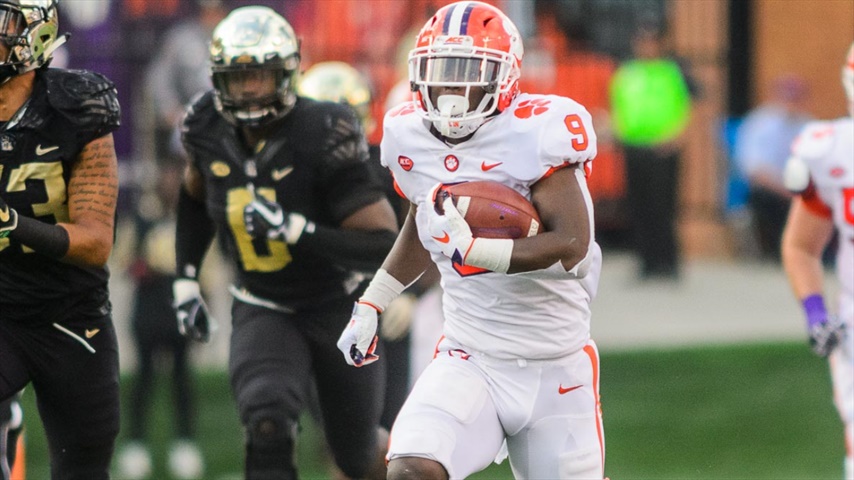 © David Grooms/Clemson Sports Talk
---
---
---
Never miss the latest news from Clemson Sports Talk!
Join our free email list