Clemson Football
Last Look: South Carolina
---
Has this week felt rather, umm, boring to you?
The feeling we've gotten this week, as far as the pulse on social media goes, is that there is an extreme lack of confidence or hope in South Carolina's chances against Clemson on Saturday. And forgive us if we're wrong, but we can't remember an instance on either side where it's felt like this before in this rivalry.
The Tigers just look like they are steamrolling towards another College Football Playoff berth and a third 12-0 season in school history. As a 27-point underdog, South Carolina's goal is to make its latest trip to Death Valley a lot more competitive than their last visit, a 56-7 beatdown.
There was much to make about Clemson's sleepwalking start a week ago against Duke. Odds are the Tigers will be locked in from the start with their in-state rival coming to visit. Brent Venables' defense has had a ton of success against South Carolina in the two previous years and just by watching him this week, you can tell he wants this fifth win in a row over South Carolina as bad as anybody.
The Gamecocks come in with quarterback, Jake Bentley, who Clemson's coaches have raved about all week. He'll be looking to avenge his last two performances against Clemson where he's struggled mightily. In the last two games combined, Bentley is 23-of-46 passing for 167 yards, one touchdown, and three interceptions. Yikes.
It'll be a tall task for the Gamecocks as they have lost their last six games against AP Top 25 opponents. But this would be the greatest win in school history if they were able to knock Clemson from the ranks of the unbeaten.
But what's sad is not many people, especially South Carolina's fan base, believes that's going to happen. You never know.
Here are a few things to look for as Clemson takes on South Carolina in the Palmetto Bowl.
-- If you give Deebo Samuel an inch, he'll take a mile.
The best player on South Carolina's offense didn't get to play in last season's Palmetto Bowl. And boy, did Will Muschamp miss him.
Deebo Samuel is a gamechanger and one of the most electric players Clemson will face this season. The wide receiver has 48 catches averaging 13.3 yards per catch and has six touchdowns on the season. He's also been known to be a killer on kickoff returns. Samuel has four kickoff return touchdowns in his career and already has one taken to the house this season.
He averages over 30 yards per kickoff return when he gets a touch. Swinney said on Wednesday that he hasn't overly emphasized to BT Potter that he better boom his kicks out of the end zone. He wants to trust his coverage unit to make the play if Samuel gets his hands on the ball and decides to bring it out.
On the defensive side of the ball, we expect Isaiah Simmons to be tasked with covering the slot man. It'll be Simmons' toughest task since covering Greg Dortch at Wake Forest, which he was able to manage well as he continues to develop at his new position.
Earlier in the week, Swinney threw out the name Tyreek Hill of the Kansas City Chiefs as the type of player Samuel is. He's not as fast, but is just so tough to tackle in the open space. And, like Hill tends to do, once you lose your chance to bring him down, it could break you.
We go back to the last touchdown drive South Carolina had at Florida where Samuel caught a slant pass that ended up going 89 yards. Samuel caught the ball and broke free of the first tackler and he was off to the races.
If you are going to keep him minimal on the stat sheet, Clemson is going to have to get him on the ground the first chance they get, because there may not be a second. If you give him an inch, he'll take a mile.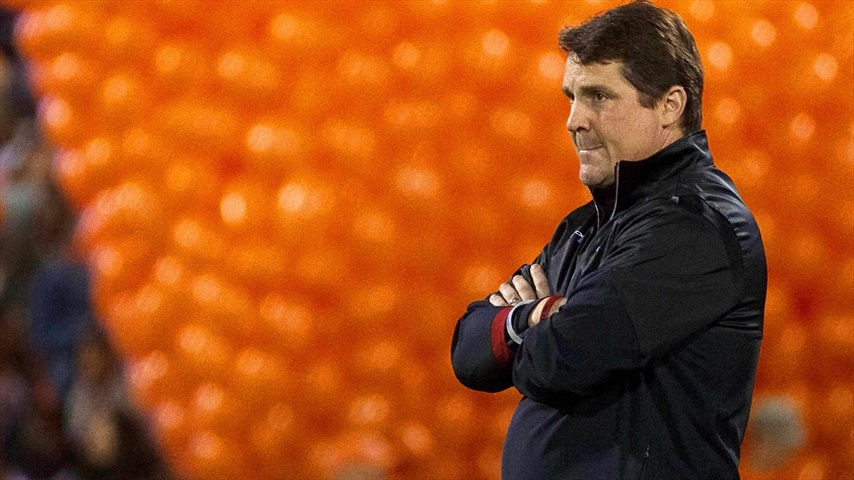 Clemson Sports Talk
-- The takeaways and the run game.
As we mentioned yesterday, one of the keys in South Carolina's win streak was the surplus of turnovers that Clemson kept giving away. Even Steve Spurrier couldn't believe Clemson gave up the ball six times in 2013.
But that 15-3 turnover margin in South Carolina's favor turned out to be a huge thorn in Clemson's side. Not only was Clemson giving up the ball, but South Carolina managed to do a pretty steady job of not giving the Tigers any chances.
South Carolina outscored Clemson 62-0 in points of turnovers during its 5-game swing. Since 2013, Clemson has won the turnover margin 7-5, which you can see has worked out in its favor.
But the bigger swing may be how Clemson has been able to run the ball against a depleted South Carolina defense that just hasn't been able to reload since that 2013 season.
It started when Deshaun Watson was able to torch the Gamecocks on one leg in 2014 and it's been quite the issue ever since. In the last four years, Clemson has outrushed South Carolina 945 yards to 436. It's amazing to think that Travis Etienne and the rest of the running back corps could gain at least half of South Carolina's yardage on Saturday night.
If you're doing the math at home, Clemson is averaging 236 yards per game rushing against South Carolina. By the way, the Tigers are 52-1 when rushing for at least 200 yards under Swinney.
So you could say a big day from Clemson's running backs is necessary and what will most likely happen.
-- This defense playing in Death Valley for the final time.
We really haven't touched on this enough this season. The last time Clemson's defense gave up a touchdown that wasn't in garbage time was September 29th against Syracuse.
That's almost an entire two months without giving up a touchdown and Clemson's defense could very well leave their mark in their final game at Death Valley. For some reason, Venables has dialed up a heck of a game against the Gamecocks the past two years, barely allowing them to scrape into enemy territory in the first half.
This defense has suffocated the life out of plenty of opponents this season, forcing them to quit. This South Carolina team may not have the record to show for it, but the toughness and energy they give to Muschamp is pretty dang good.
There's going to have to be another special performance from Clemson's defense if it wants to not only win, but put their foot on South Carolina's throat. Every fan in attendance should enjoy watching this defense put on a show for the last time in Memorial Stadium.
It may end up being the best defense Venables has ever coached.
Never miss the latest news from Clemson Sports Talk!
Join our free email list