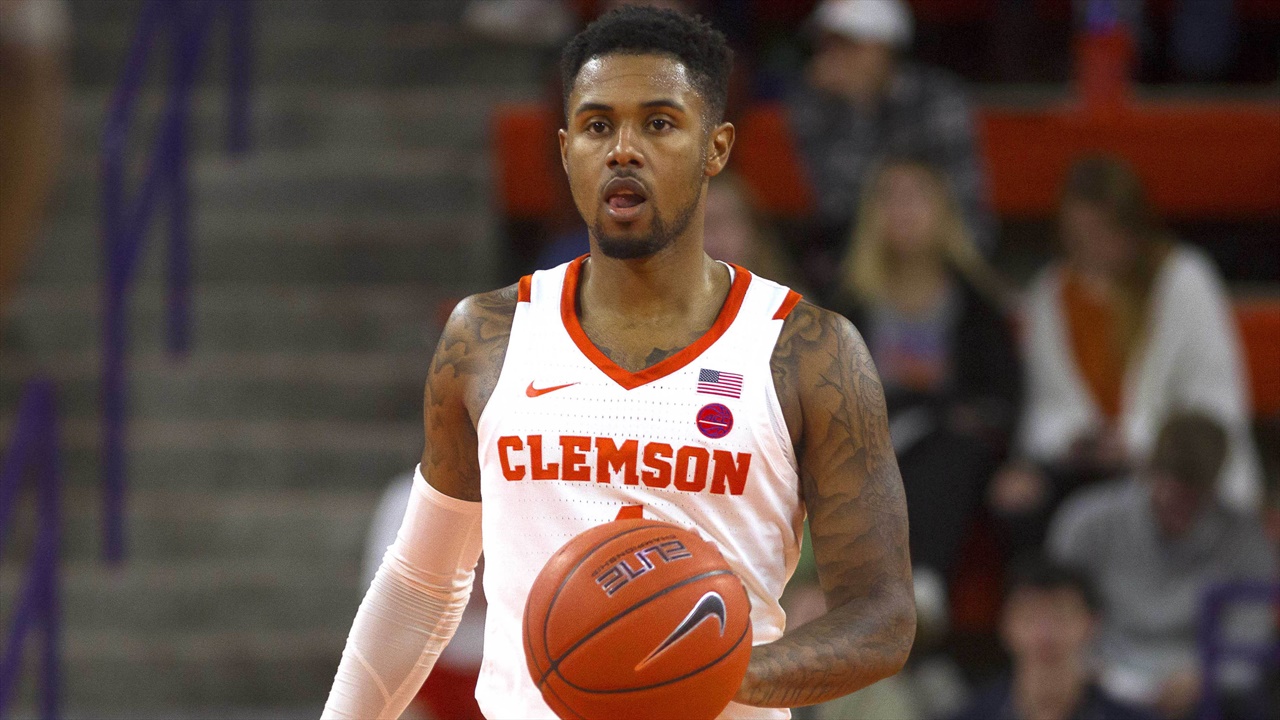 Clemson Basketball
Clemson shows much-needed sense of urgency in win over Radford
---
CLEMSON -- The theme for Clemson's basketball program this week was getting back to playing with a sense of urgency.
After Clemson's third loss in four games, the team went through four tough days of practice out of five to correct some deficiencies on the defensive end. Head coach Brad Brownell wanted to see his team play with an improved energy.
Sure, it was ugly at times in Clemson's 74-66 win over Radford, but in the final few minutes when plays needed to be made, the Tigers showed fight and made enough critical plays to get a crucial home win they couldn't afford to drop.
"It wasn't pretty at times, but we did a lot of effort things," Brownell said after the win. "Just happy our guys got rewarded this week… You just want to see good things happen to kids who are competing and practicing hard."
One of the players rewarded was senior guard Shelton Mitchell, who led the way offensively for the Tigers with 20 points on 7-of-13 shooting, his second 20-point game of the season. The Highlanders were led by Carlick Jones' 18 points on 6-of-11 shooting.
David Skara matched his career-high with 16 points and Elijah Thomas added 15 points, 11 of which came in the second half, and nine rebounds in only 22 minutes of action. Brownell was pleased with Thomas' contributions and in such a limited time on the floor.
"The other thing that was great today was Eli playing the way he did in just 22 minutes. One of your best players only playing half the time, it's hard to win," Brownell said.
Radford (6-4) was an extremely tough out for the Tigers. This is the same team that beat Notre Dame and Texas on the road when both of those teams were at full strength. With Clemson (7-3) playing without leading scorer Marcquise Reed, who is still sidelined with a sprained knee, this was a tough matchup to overcome.
Clemson's defensive intensity was there from the very beginning as you could easily tell a different energy level on that end of the floor than what was shown against Mississippi State. But on the offensive end, Clemson couldn't buy a bucket even though it was executing the offense well.
There were also plenty of turnovers (14 total) to go around as the offense looked timid at times. Players like Clyde Trapp and Aamir Simms looked hesitant early with what they wanted to do offensively.
"You could tell we were nervous. Guys were very nervous and we didn't shoot the ball well," Brownell added. "We hung in there and I was proud of our guys for that. It's easy when you're offense isn't going well like that to let it affect you in other ways and I thought our guys didn't let it affect them."
Clemson shot 47-percent from the field while Radford shot an even 50-percent on the afternoon. The three-point defense for Clemson was better in the aspect that they didn't give the Highlanders many open looks, but Radford still made nine of its 16 attempts. Clemson made seven of its 23 attempts.
The area Clemson was able to take advantage of was out-rebounding Radford 36-24, which led to 19 second-chance points. Thirteen of those points came in the second half.
The Highlanders led by seven points with just over 15 minutes to go, but Clemson battled back in front with an 8-0 run. The two battled back-and-forth for the rest of the game with each team rarely getting above a 5-point lead. Clemson trailed 51-49 with just under nine minutes to go until a Skara three-pointer gave Clemson its lead for good.
In the first half, Clyde Trapp was one of those nervous players Brownell mentioned. He was only 1-for-6 from the field and had three turnovers. Trapp did not have his best game by any means, but when you talk about playing with a sense of urgency, it was him and Thomas who gave the spark in the last three minutes when the team needed it most.
With a three-point lead, Trapp was in attack mode and sliced his way through defenders for a layup to give Clemson the two-possession lead. On the next possession, Trapp forced a steal and the ball went out of bounds back to Clemson. Trapp then showed emotion, sensing that the game could have been wrapped up.
"We wanted to come out and show a lot of energy and a lot of effort. I think it really showed today and helped us get the win," Trapp said.
When we asked Brownell if this type of effort was what he was looking for after a long week with a bad taste in their mouths, he said he knew the team was trying and that's all he wanted. In the end, it was good for him to see his players bounce back and get rewarded after the brutal work week.
This afternoon for Clemson was about taking its next step forward even though the team may still be frustrated by not being at full strength. With Reed still trying to come back from his injury, Clemson basketball is going to have to continue to play with that same sense of urgency moving forward.
"We've had a lot of competitive practices and I think it helped us in this game," Trapp added. "We really weren't too focused about a win or a loss. We just wanted to come out and show a difference of intensity in our effort and I think that helped us get the win.
Clemson's next game is on Tuesday at 7:00 p.m. at home against Charleston Southern.
Never miss the latest news from Clemson Sports Talk!
Join our free email list