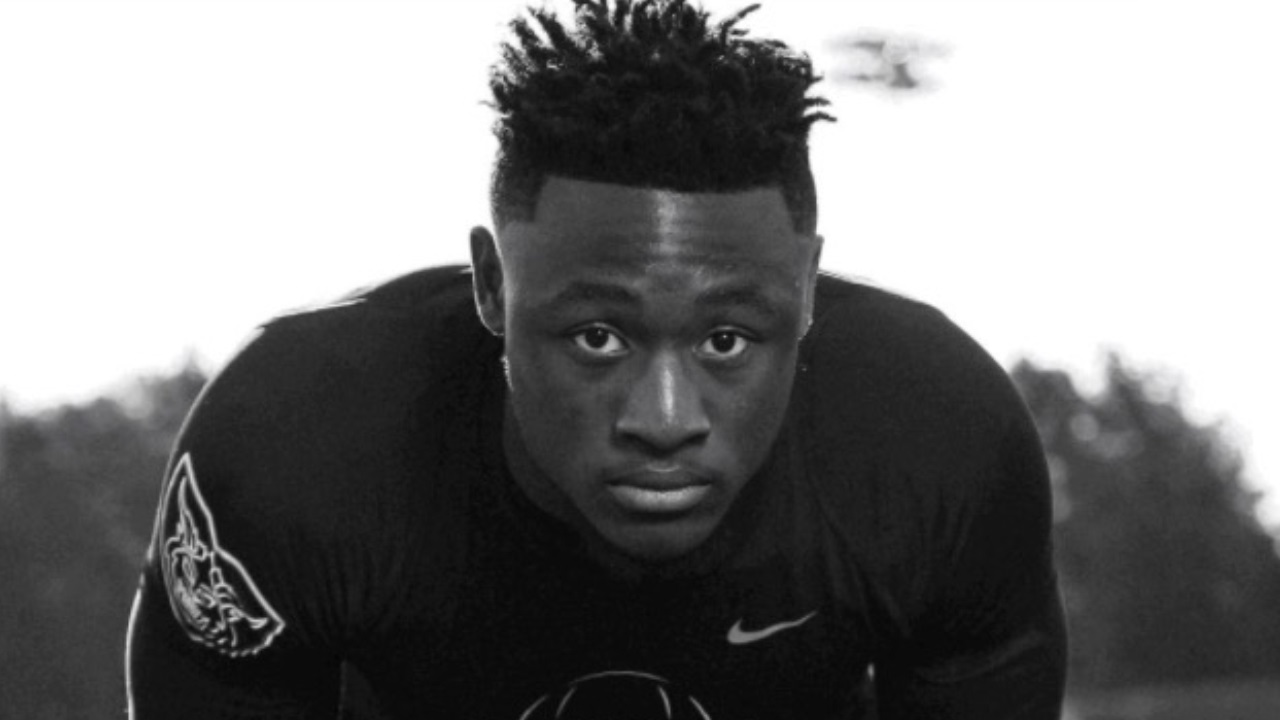 Clemson in Final Three for 2019 Five-Star Linebacker
---
**Note: Articles similar this will soon be for Premium Subscribers only: Subscribe now for just ($49.95/year) and get a free Clemson Sports Talk #CHAMP16NS shirt.**
---
Five-star linebacker Owen Pappoe‍ from Loganville, GA (Grayson) has announced his final three, and Clemson made the cut along with Georgia and Nebraska. Pappoe has been a big deal for a long time and likely will be the only three-time camper at The Opening next summer.
Right now, the 6'0, 207-pound prospect says all three schools have an equal chance to land his services. It would be another considerable steal from the state of Georgia if Clemson can swing him to Tigertown. Here's why Pappoe is such a coveted prospect.
Versatility:
You're going to see this word pop up a lot when discussing Clemson defensive recruits. Clemson got a versatile commitment just a few weeks ago in Joseph Charleston‍, also from the state of Georgia, and Pappoe is another one Brent Venables would love to have. Simply put, he is a do it all guy. He can stay on the field on any down because he has the ability to drop back into coverage, he can blitz, and he can play against the run. He works well sideline to sideline and can beat quick skill position players to the edge.
Physicality:
As you would expect from a top linebacker prospect, Pappoe is a thumper. He loves to come off the edge and rush the quarterback on a blitz, but he's certainly not afraid by any means of tangling with a running back. He can shoot through gaps as well as he comes off the edge, stuffing the run at the line. He's just a hard-nosed ballplayer who understands the game.
Instincts:
This is what makes a defensive prospect elite. Pappoe diagnoses plays as well as anybody in the country, and his ability to read the offense quickly and make a decision is special. He rarely is fooled on by play-action and picks up on screen passes in a hurry. If the play is within his reach he is going to go blow it up. Sometimes he makes plays like that even when they don't appear to be within his reach.
The Bottom Line:
Pappoe is a freakish athlete, who combines that athleticism with good awareness and instincts. He would fit in perfectly for Brent Venables who loves having linebackers that can stay on the field and do it all, such as Dorian O'Daniel. Landing Pappoe would be a huge steal from the state of Georgia, as well as the rest of the country.
Never miss the latest news from Clemson Sports Talk!
Join our free email list