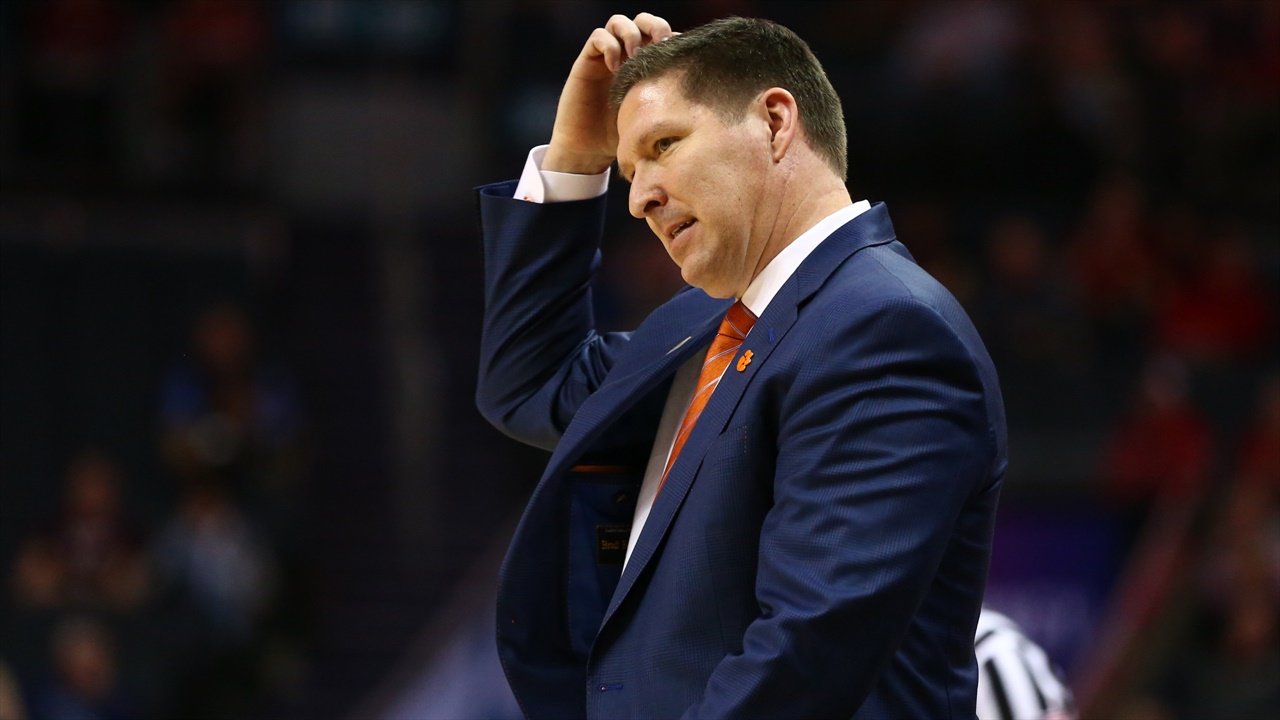 Photo by © Jeremy Brevard-USA TODAY Sports
Clemson Basketball
Clemson stumbles in Charlotte, Damages NCAA Tournament hopes
---
Clemson's quest for an NCAA Tournament berth may have come to a screeching halt in Charlotte, North Carolina earlier today in a 59-58 loss to North Carolina State. The Tigers, who once held an 18 point lead and a 16 point advantage at the half put together an 11:54 drought-- scoring just nine points the final 15 minutes of action.
Either way, against the Wolfpack, Clemson held a commanding lead and failed to finish as they appeared to be cruising towards a matchup with Virginia. Clemson's one-point loss was their fifth-such-loss since the January 22-- adding to the Tigers' heartbreaking campaign.
After the game, Clemson's head coach, Brad Brownell said, "Very competitive game. Give NC State credit for battling back. We knew they would. We obviously didn't execute things in the second half very well, but kids on both teams competed at a very high level."
But the reality of what took place in Charlotte, had as much to do with Clemson's inept offense, a lack of late-game execution, and lackluster coaching decisions that will leave the fan base in a tizzy, especially if the Tigers are left out of the Big Dance.
The painful loss was exacerbated by what's become quite common for Clemson fans through the years, less than stellar officiating from the three-man crew working today's game.
"Really disappointed with the way the game ended. Too much at stake for things to end like that".
As the clock ran down towards the final five seconds of the game, NC State's Markell Johnson, made a move to the basket. Clyde Trapp, with a foul to give, attempted to reach in. No foul was called on the attempt, then on a very well defended drive, the Wolfpack's Johnson flipped up a shot with his left hand. During the wild attempt, Trapp was finally whistled for a foul, raising eyebrows in the arena. NC State took advantage of the opportunity hitting both free throws and taking a one-point lead with just 2.6 seconds remaining.
Clemson's Reed took a desperation shot from mid-court that went over the top of the backboard, leaving the Tigers' empty at the ACC Tournament, and their NCAA hopes potentially on "E."
Never miss the latest news from Clemson Sports Talk!
Join our free email list