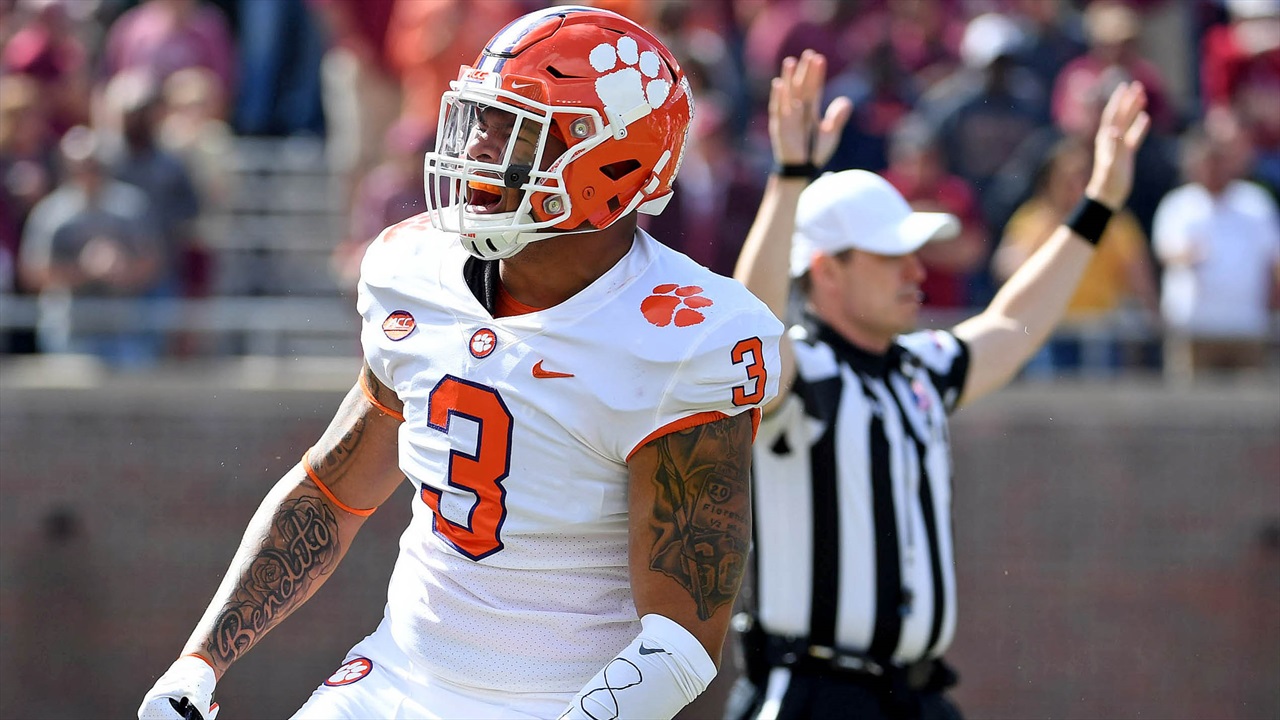 Photo by © Melina Myers-USA TODAY Sports
Clemson Football
Summer defensive storylines: Smith's departure, K.J. Henry, new defensive line
---

---
Despite losing the entire defensive line to the NFL, Brent Venables and the defensive staff could reap the rewards in 2019 from giving the young players so many opportunities a season ago. One, in particular, K.J. Henry will take advantage of the new redshirt rules and return with in-game experience while still maintaining their status as a freshman.
Combine the growth in the secondary from 2018, along with the fact that so many freshman and sophomores had opportunities to play last fall and, there is plenty of optimism around Tigertown.
One thing seems to be sure, even if the Clemson defense doesn't continue to play with the same standard of consistency it has for the past several seasons, the offensive prowess should more than offset for the difference.
Here are a couple of things to watch as we move towards July.
Shaq Smith's transfer
Former 5-star linebacker Shaq Smith was supposed to step into a significant role for the Tigers in 2019, instead, after entering the transfer portal, he returns home to finish his college football career at Maryland. Smith graduated from Clemson in May and will be eligible to play for the Terripans immediately.
Smith's decision to leave the program comes as a surprise, given the timing, as there was no indication based on all that we heard throughout the spring from Smith that a move like this would be coming especially since it felt like he was embracing his new position of leadership.
Speaking with Smith after the spring game, he said, "The only thing that has been different for me is the leadership aspect. Putting more pressure on myself personally just to be a better leader for my teammates because I know that is what we need right now."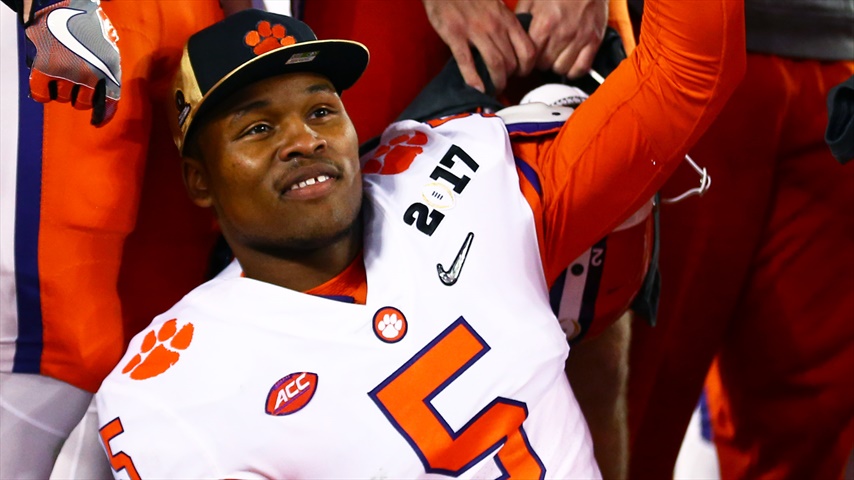 © Mark J. Rebilas-USA TODAY Sports
Smith played in all 15 games last season with 16 tackles, including 2.5 for loss, but it's safe to assume that he expected more from his career heading into the 2019 campaign.
His leadership, on and off the field, seemed to be taking tremendous strides forward and had impressed the coaching staff. Now the Clemson defense will have to fill a new void before meeting Georgia Tech on August 29.
Fortunately, the Tigers will return James Skalski, who was able to contribute while redshirting during the 2018 season thanks to the new rule, which should pay dividends for Venables. Another payer to keep an eye on is Chad Smith, who had 35 tackles, a sack and a fumble recovery in 2018 and has gradually been able to get more minutes as his career has progressed.
The Tigers will also add five new faces into the rotation as the 2019 class is loaded with talent at the position. The group includes Vonta Bentley‍, Bryton Constantin‍, Kane Patterson‍, Keith Maguire Jr.‍, and Greg Williams‍ who all should see playing time this season thanks to the new redshirt rule.
K.J. Henry ready to burst on to the scene
Speaking of the redshirt rule, K.J. Henry was your ordinary freshman transitioning into college life a year ago, and while he wasn't quite ready to supplant the studs on Clemson's defensive line, the new redshirt rule allowed him to play in four games.
Now, well adjusted and much further along physically, Henry is ready for his time to shine. But last season, Swinney thought he could have done the job if necessary.
"He's ready if we need him, but he really wants to redshirt if he can," Swinney noted last season. "We wanted to have him ready. So if we needed him, we wouldn't be starting from scratch."
Clemson Sports Talk
Henry said after the spring game that the transition was tough, but the time he spent learning the playbook helped him to prepare to be a more frequent contributor in 2019.
"I know personally, just feeling comfortable, knowing what I'm supposed to do and being able to play free and play some football, I definitely feel that growth aspect from last year."
With so much talent departing on the defensive line, Henry will undoubtedly get plenty of opportunities as the Tigers head towards the fall.
Bringing the young guys along on the defensive line
The future on the defensive line is as bright as it can be right now. The 2020 class is loaded with guys like Bryan Bresee‍, Demonte Capehart‍, Tre Williams‍, already committed. Add in the potential for Jordan Burch‍ to join the group, and it gets downright ridiculous, but that's the future. The truth right now is that during 2019, some young players are going to have to develop, in a hurry.
One name we continue to hear about is Tyler Davis‍. The freshman from Apopka, FL, was mentioned throughout the spring. Some have compared him to Dexter Lawrence, and while we like Davis, we will not put that level of praise on his game just yet.
"You'd think he's a veteran because he came in, you know freshman don't really know what to do that much but he came in, put his head down and he's just grinding."
However, defensive end Xavier Thomas, who made an impact as a freshman last season, was complimentary of the Davis during the spring.
"You'd think he's a veteran because he came in-- you know freshman don't really know what to do that much but he came in, put his head down and he's just grinding," Thomas said.
For the Tigers, Davis will help boost the defensive interior behind projected starters, Nyles Pinckney and Jordan Williams.
Speaking of Pinckney and Williams, while they couldn't practice this spring because of injuries, they were able to give pointers in the film room and bring the young guys along. That type of leadership is essential this season for the group.
"They're kind of thrust into a role they've never been in. They've taken ownership of that. The fact that they can't practice this spring," Swinney said at the time.
Clemson will have several new faces making an impact up front this season, but from this writer's perspective, the drop off shouldn't be as significant as some might think.
Never miss the latest news from Clemson Sports Talk!
Join our free email list