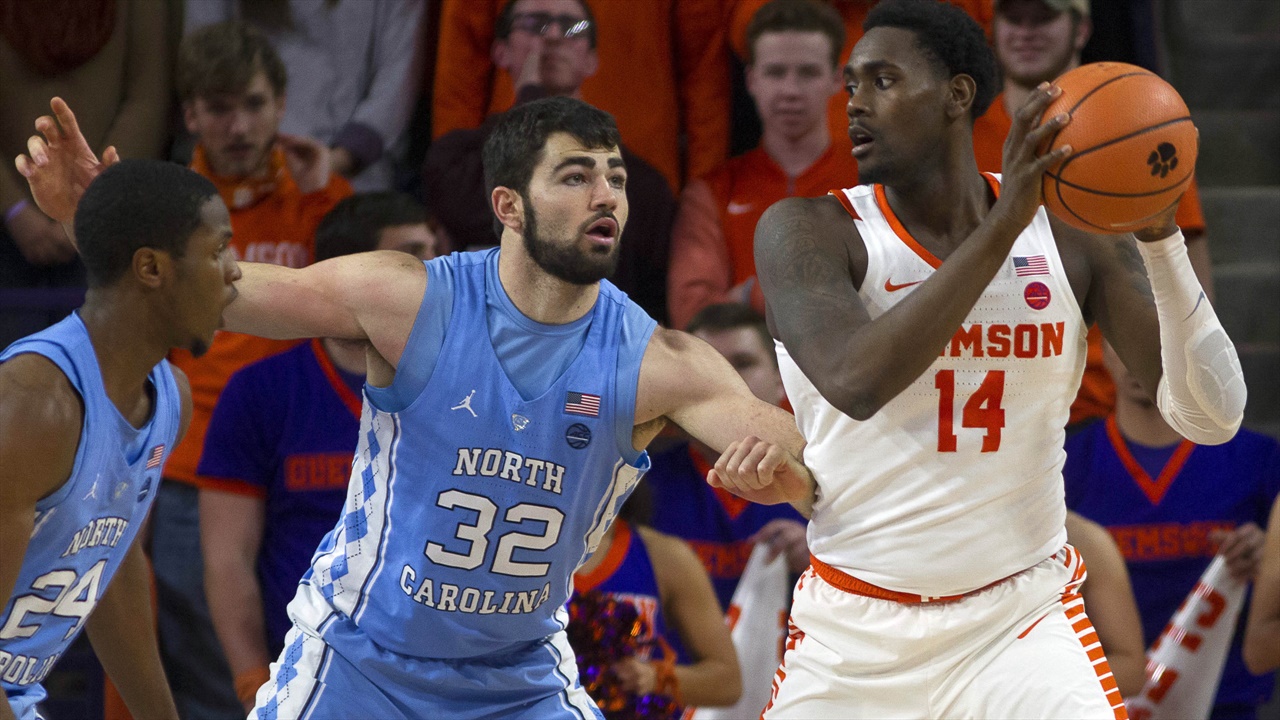 Photo by © Joshua S. Kelly-USA TODAY Sports
Clemson Basketball
Elijah Thomas gets Summer League shot
---
Elijah Thomas is going to have the opportunity to make an NBA roster this summer.
The undrafted Clemson forward will play for the Charlotte Hornets in the Summer League circuit, according to agent Derrick Lafayette and Thomas' Twitter account. Play will begin on July 1 and last until the championship game on July 15.
The Hornets play in the MGM Resorts Summer League. Thomas' first chance to compete will be against the Golden State Warriors on July 5 at 9 p.m.
"Thank you for the opportunity, Hornets," Thomas said in a post on Twitter. "Excited to compete and win a (championship)!"
Thomas participated in a pre-draft workout for the Hornets at the end of May. The initial workout was supposed to consist of six players, but Thomas was added to the roster late.
Thomas is listed as a forward, but has also played as a center for the Tigers, and was a focal point around Brad Brownell's offense as a stretch four. He was also known as a fantastic rim protector.
In the summer of 2018 before his final season, Thomas was listed to ESPN's way-too-early top 25 prospect lists at No. 20. He is listed as 6-foot-9, 245 pounds. During the 2018-19 season, Thomas averaged 13 points on 61-percent shooting, 7.8 rebounds, and 1.4 assists per game. Thomas also averaged just over two blocks per game.
Thomas is the first Clemson Tiger to land on a Summer Leauge roster in 2019.
Last summer, former teammate Gabe DeVoe also worked out with the Hornets and eventually was a member of their Summer League squad. Thomas now has the chance to follow in his footsteps with the potential to turn heads and make the final roster on the table.
Never miss the latest news from Clemson Sports Talk!
Join our free email list