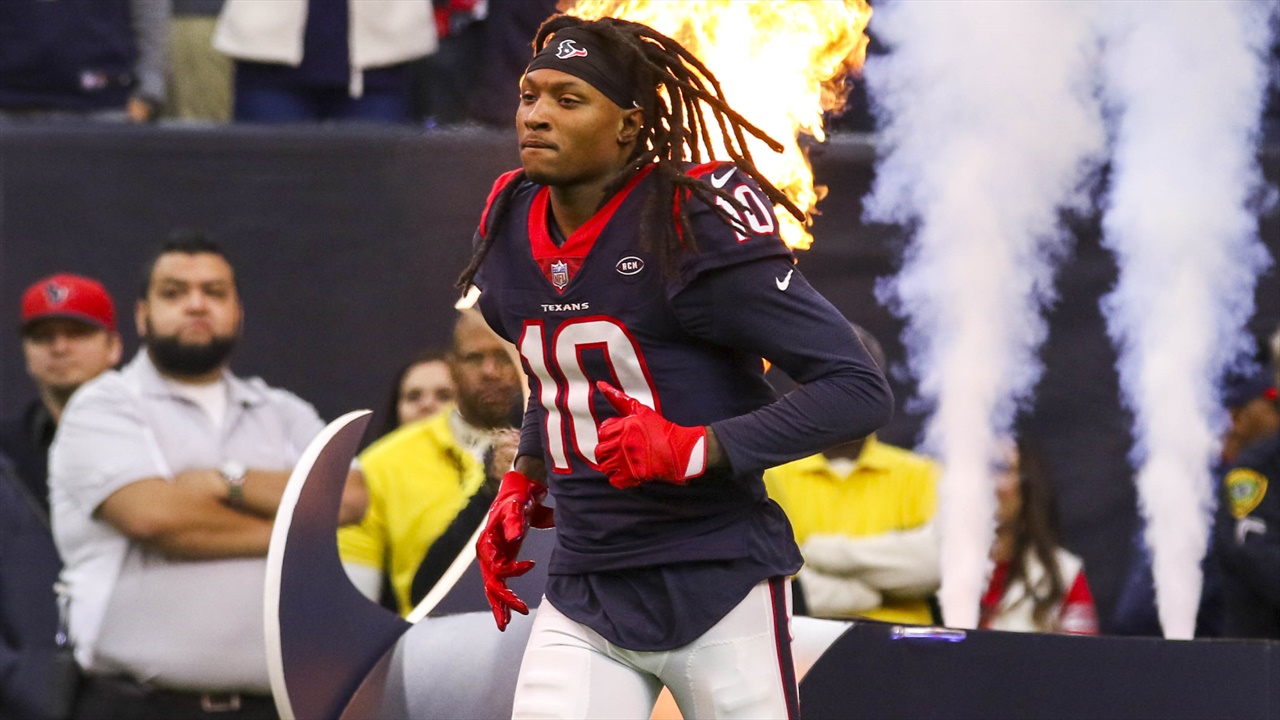 Photo by © John Glaser-USA TODAY Sports
Clemson Football
DeAndre Hopkins one of four players with 99 rating on Madden NFL 20
---

---
Former Clemson wideout DeAndre Hopkins has made a name for himself in the NFL. So much so that he is one of just four players who achieved a 99 rating on Madden NFL 20, EA Sports' long-running pro football franchise.
According to EA Sports, Hopkins is considered to have "the most reliable hands in the league."
Last season, Hopkins didn't have a single dropped catch and he joins a select few with the highest rating given on the video game.
Hopkins joins Aaron Donald (DL), Bobby Wagner (LB), and Khalil Mack (LB) as the only 99 OVR rated players, making him the only offensive player in the NFL with a perfect rating.
Here's what EA Sports had to say about the former Tiger star:
"Brace yourself. DeAndre Hopkins is going to be virtually unstoppable in Madden NFL 20.
Following his second-straight First-Team All-Pro nod, and yet another season of insane statistical output, Hopkins has earned the honor of being the only offensive player in the Madden 99 Club at launch.
Plus, Hopkins is a Superstar X-Factor with a zone ability called Double Me. When he enters the zone, Hopkins' ability increases his success rate on aggressive catches against single coverage. The guy has baseball mitts for hands, and he's always open. Just throw the ball in his general vicinity in Madden 20, and Nuk will come down with it.
In his first game as a Bear, Mack went off, forcing two crucial turnovers, including a strip-sack, and logged a 30-yard pick-six scramble, all in the first half. He finished the 2018 campaign with 12.5 sacks and six forced fumbles.
Hopkins' Ratings Highlights
99 Catching – Best in Madden 20
99 Jumping – Best in Madden 20
99 Spectacular Catch – Best in Madden 20
99 Catch In Traffic – Best in Madden 20
99 Release – Best in Madden 20
There's no debate here. Hopkins is far and away the best WR in Madden 20."
Madden NFL 20 is set to be released on August 2.
Never miss the latest news from Clemson Sports Talk!
Join our free email list