Photo by © Matthew Emmons-USA TODAY Sports
Clemson Football
No More Waiting: Jordan Williams and Nyles Pinckney make their 2019 debut
---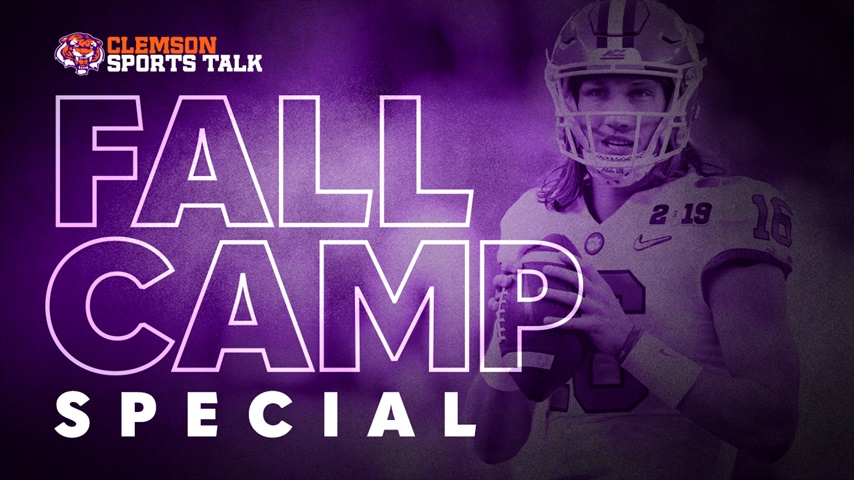 Matthew Emmons-USA TODAY Sports
---
The loss of defensive linemen Jordan Williams and Nyles Pinckney this spring has been viewed as a "blessing in disguise" to Clemson's coaching staff.
But man, those two have to be chomping at the bit to finally hit the practice field.
After five veteran, core defensive linemen from 2018 embarked on their NFL careers, it was time for Williams and Pinckney to try to accomplish the impossible task of filling some oversized, All-American shoes. All eyes were on the dup to fill the void at defensive tackle as Clemson went into an offseason looking to fill defensive holes.
Instead, Williams, a rising junior, and Pinckney, a graduated senior, both missed spring practice due to injuries. Pinckney had surgery on his pectoral muscle, and Williams hurt his leg playing intramural basketball and got a screw inserted.
The blessing came when players like incoming freshman Tyler Davis, who turned heads this spring, and also Xavier Kelly got useful reps in what was a shorthanded position group in February. Defensive tackles coach Todd Bates said that those reps weren't only crucial for the physical experience, but those players were thrown into the fire and could get a taste of the mental grind as well.
In return, those same young players have been yearning to learn more. Every time Bates walks into the facility, someone is studying in the film room. They have even bothered their coach to get some keys made.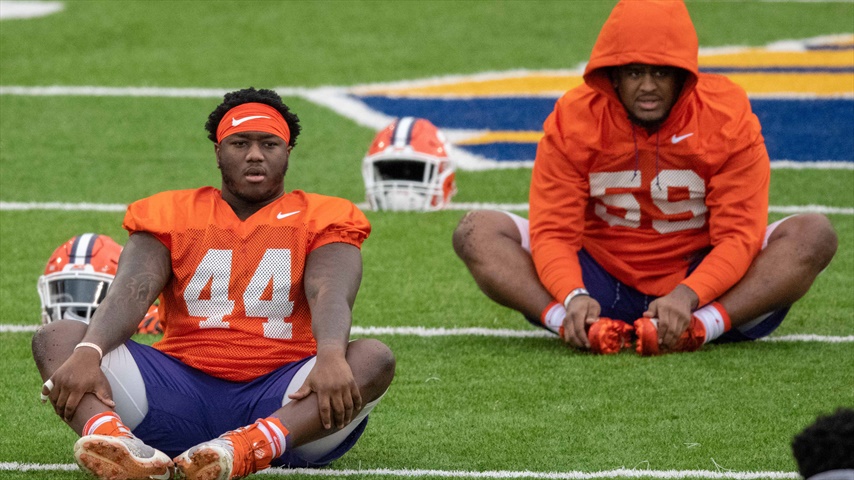 Clemson Sports Talk
"Oh man, they grew leaps and bounds," Bates said of the position group as a whole. "You look at it from day one to day 15 at the spring game, guys executing our plays, understanding how we do what we do, not just knowing what to do, so that's been a big key, man and our execution over the years. Guys understand what we're trying to get accomplished and we're getting those guys stepping in the right direction and understand the 'why'."
That same mindset may have been harder to instill if Williams and Pinckney were getting their fair share of reps in practice as projected starters.
But today, as August camp begins, Williams and Pinckney will make their 2019 debut. We expect that no other players are more ready to put a helmet back on finally.
The two linemen come into camp a bit unproven. Pinckney has the most experience of the two, but both got some quality rotational work behind Christian Wilkins and Dexter Lawrence in 2018. Throughout their careers, Williams forced a fumble on 13 tackles in less than 150 snaps in 2018. Pinckney has played in 29 games (490 snaps) and has 44 tackles (6.5 for loss), a forced fumble, and a fumble recovery.
Neither has ever started a game for the Tigers, but if they step into their roles in August and win the job, that'll quickly change.
"They're not just run stoppers. They're not just pass rushers. They're complete defensive linemen," Bates said of Pinckney and Williams. "They're going to be able to play first-through-third down and anything else that's demanded of them after that.
"They're guys that can be in the game in long-yardage, short-yardage situations and they've got a pretty good handle on the game. They're both still learning and getting better. Neither one of them knows it all. They want to come to work and want to be coached. I think that's great. I'm looking forward to this challenge with them."
© Kyle Terada-USA TODAY Sports
For fans of college football, the offseason can be brutal, especially when late July hits and you can feel the season inching closer and closer.
But imagine what these players feel like. Imagine what could be going through Pinckney and Williams' heads as the week of August camp finally arrives.
No longer will they have to sit on the sidelines due to an injury or because someone is in front of them on the depth chart. No more days of watching or wondering when it could be their turn. No more waiting.
Well, after Friday.
"You wait and see," Bates told us. "I love everything that they bring to the table."
Never miss the latest news from Clemson Sports Talk!
Join our free email list