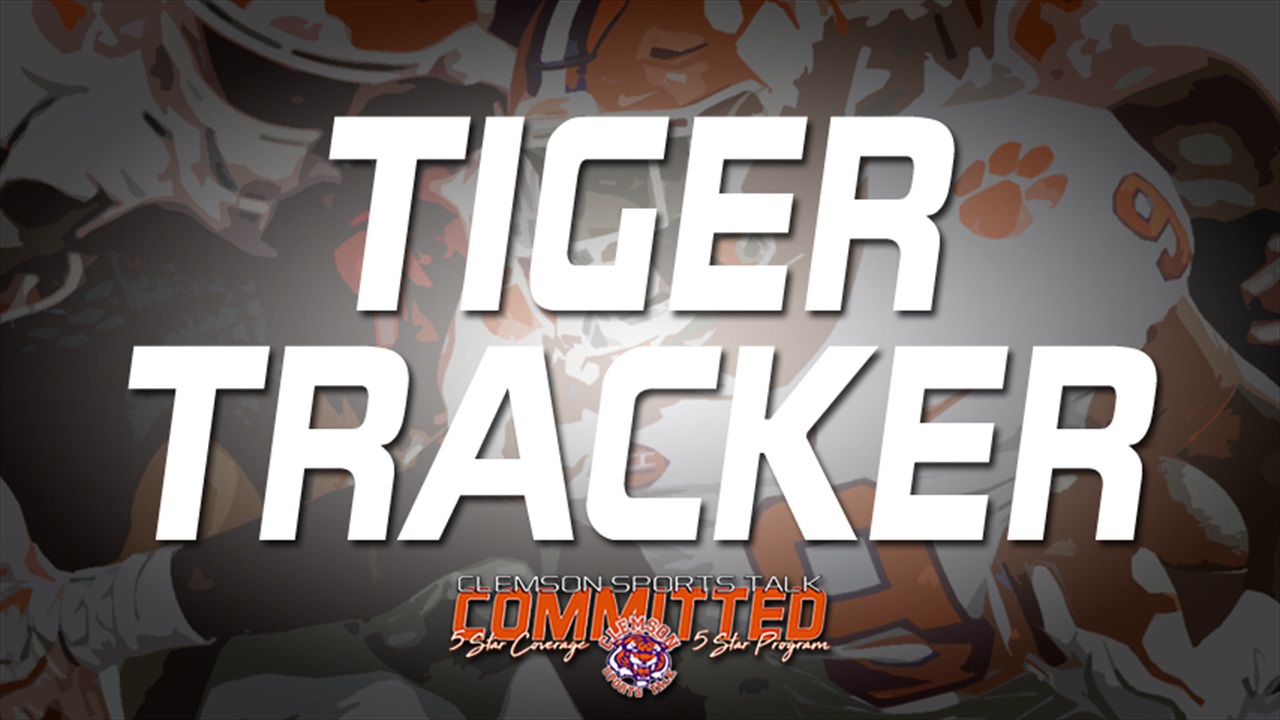 Clemson Football
Tiger Tracker: How did Clemson perform against Florida State?
---
Offense: B-
It wasn't a great performance by the offense as Clemson left several scoring opportunities on the table. Turnovers inside the 10-yard line stole points from the scoreboard. Had Clemson been more fundamentally sound with the ball, one would doubt that Florida State's late rally happens.
Kelly Brant was 20-30 for 151 yards with no touchdowns and no interceptions. Not outstanding, but not all his fault. People have been critical of Bryant, but he can't physically catch the football himself. Deon Cain's drop after a defender fell down is one big reason that Bryant's numbers didn't look a lot better.
Tack on what would have been 70 yards and a touchdown and 221 yards with a score isn't bad.
I'm not defending Bryant, he's thrown the ball high time and time again, but when Clemson needed some strikes, he delivered. Give him credit for that. Ten games into his career, he's 9-1 as a starter and as Jeff Scott noted today, "He's (Bryant) undefeated in games he starts and finishes."
Looking in front of them with The Citadel and South Carolina the next two weeks, you don't have to be perfect to win. However, the ACC Championship is a different story as a ball-hawking Miami Hurricane secondary awaits the Tigers.
Defense: B+
Did anyone get the license plate of the truck that hit James Blackman? Tre Lamar (getting an MRI for a stinger on his shoulder) leveled the young quarterback early on in Clemson's victory.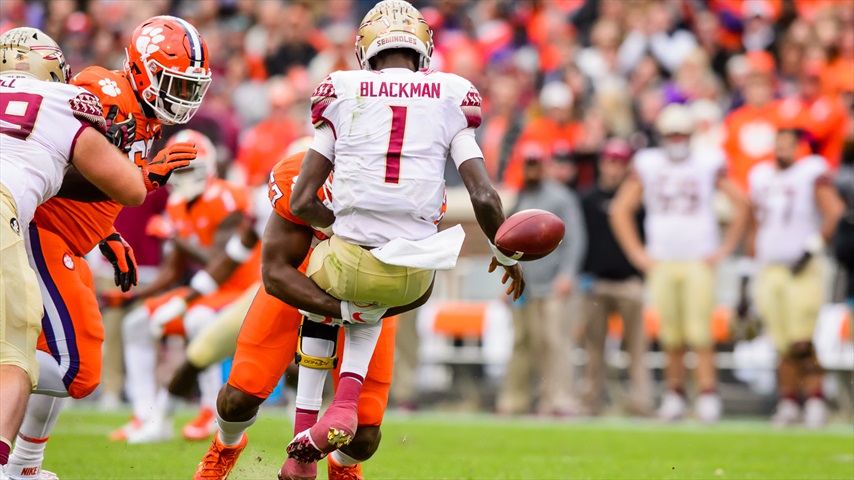 Clemson Sports Talk
It wasn't one of those normal "pop" type hits either. Lamar ran through Blackman, and powered him to the ground, knocking the ball loose in the process.
The Tigers had 5 sacks and 10 tackles for loss against FSU. The most glaring stat was yards per rush where the Seminoles averaged just 0.9 per carry. That's how you win games against talent-rich opponents, control the line of scrimmage.
Watch this play as Clelin Ferrell strips the football out and Christian Wilkens flattens Blackman in the end zone.
The defensive front didn't disappoint.
Clemson did lose some players in coverage and if Blackman were more accurate, I'm not sure Clemson wins the game. There were several missed chances by the young quarterback, but pressure will do that and I'm sure Blackman could feel the heat coming.
Special Teams: A-
Ray-Ray McCloud busted another big punt return to give Clemson great field position. The Tigers scored on the next play, a 28-yard Travis Etienne run.
Will Spiers continues to be outstanding. His control over placement of the football is outstanding. The coffin-corner kick has sort of faded from football, but Spiers' approach with the end-over-end kicks just works well when you need to pin people in deep.
Finally, how about Alex Spence knocking through a 26-yard field goal and gaining some confidence. It was good to see Spence finish without a miss.
I'd like to see a bigger spark from the kickoff return unit, but kick coverage was good so I'd call that a wash.
Never miss the latest news from Clemson Sports Talk!
Join our free email list