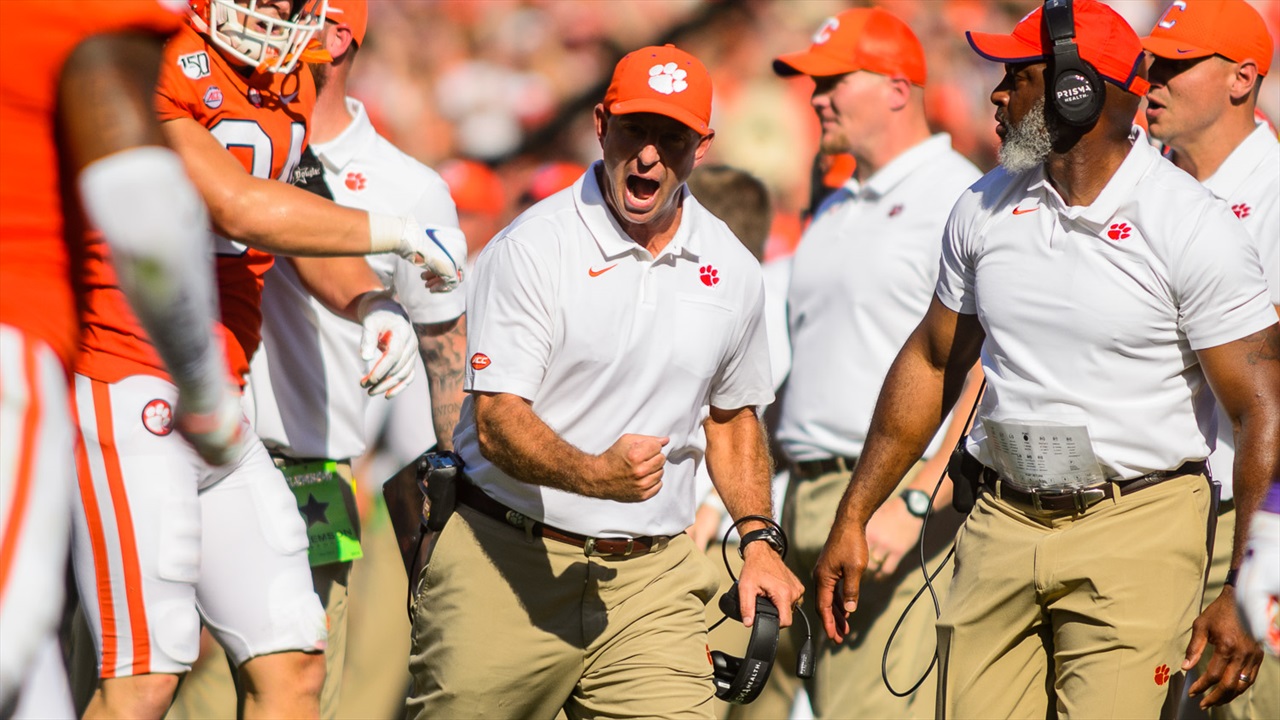 Clemson Football
FINAL: No. 1 Clemson 24, No. 12 Texas A&M 10
---
Feel the difference - The best user experience on mobile devices or personal computers. Avoid clickbait and sites bloated with advertising! Join us today for just $1 or get a full year for $63.17.
---
We will be chatting LIVE in this thread during today's game. Come hang out with the Clemson Sports Talk staff.
Breaking News
Watch, Listen and Read
Game: 3:30 p.m. Death Valley - Clemson, SC
TV: ABC
Radio: Fox Sports Radio 1400
Game Week Coverage: Clemson vs. Texas A&M Stories
Game Week Must See

The Storylines
Clemson and Texas A&M are meeting for the sixth time in program history. The Tigers are attempting to even the all-time series record against Texas A&M at 3-3. Texas A&M won the first three games in the all-time series (1973, 1974, and 2004), while Clemson earned victories in 2005 and 2018.
The Tigers are also attempting to win its 17th consecutive game, dating to the start of the 2018 season. It would tie Clemson's all-time longest winning streak, matching a 17-game streak across the final three games of the 2014 season and the first 14 games in 2015.
Clemson is also hoping to win their12th consecutive game by 20 or more points, which would extend its school record in the category and tie 2018 Alabama for the longest such streak by any team in the AP Poll era (since 1936).
The Tigers could also win their sixth straight home game against SEC competition (def. Georgia in 2014, South Carolina in 2014 and 2016, Auburn in 2017, and South Carolina again in 2018). The current five-game home winning streak against SEC foes is already the longest in school history.
Add to that this one final number, Clemson is attempting to win its 20th consecutive regular-season non-conference game. The Tigers' current 19-game streak against non-conference opponents in the regular season dates to a 73-7 win against South Carolina State on Sept. 6, 2014. No member of Clemson's current roster has lost a non-conference game in regular-season play.
---
Spend tonight's game with us in this thread! Brandon Stockdale will be holding down the fort along with the rest of the CST Team.
Never miss the latest news from Clemson Sports Talk!
Join our free email list