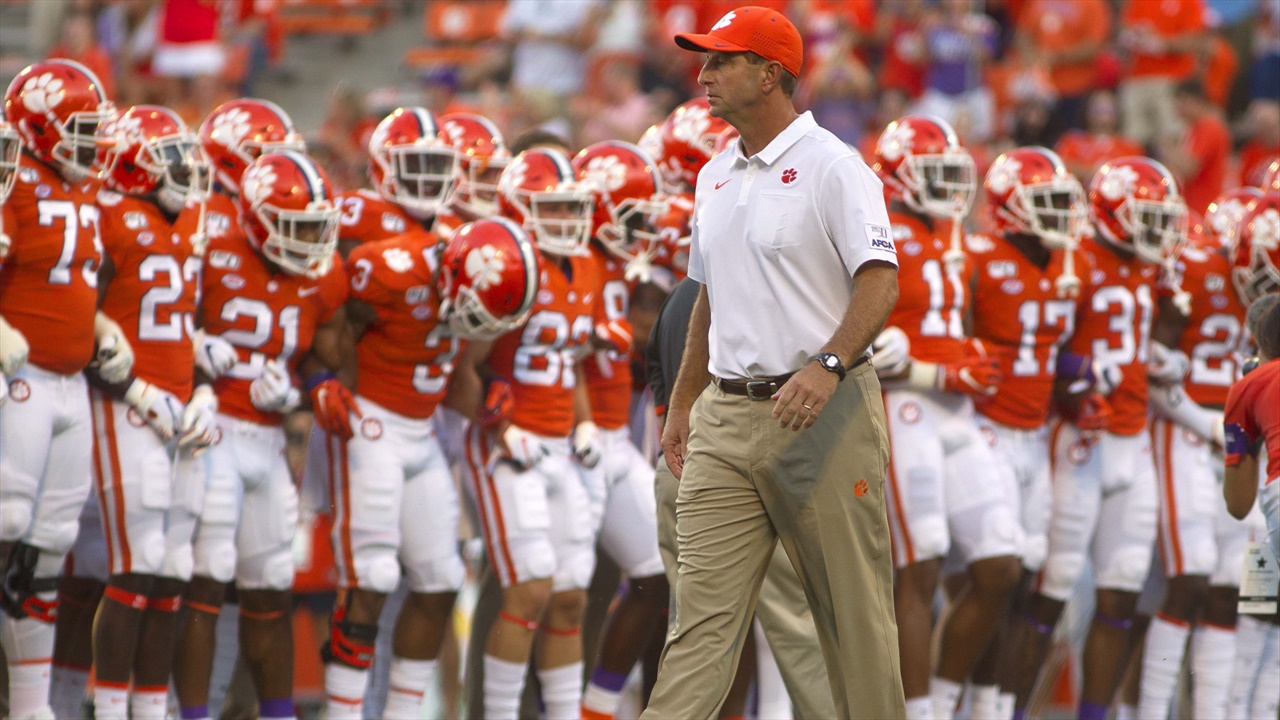 Photo by © Joshua S. Kelly-USA TODAY Sports
Clemson Football
Paw Predictions: No. 5 Clemson at NC State
---
Feel the difference - The best user experience on mobile devices or personal computers. Avoid clickbait and sites bloated with advertising! Join us today for just $1 or get a full year for $63.17.
Register for a FREE ACCOUNT today and you are entered to win a LIMITED EDITION Clemson football. ← Learn More
---
No. 5 Clemson will travel to Raleigh to take on NC State today, and the Tigers are currently a 31.5 point favorite over the Wolfpack. You can see how some of the national media is viewing this game below.
Game preview:
https://www.youtube.com/watch?v=3GY2vIBxiNE
---
What they said:
"We all know what's going to happen. Clemson is coming in upset at being ranked No. 5 and will be out to prove to the selection committee why that spot is too low. The Wolfpack have been in a funk and are coming off games in which they gave up 45 points to Boston College and 44 to Wake Forest. The NC State offense hasn't been able to run the ball effectively, and the quarterback position is a mess. For some strange reason, this is the Homecoming game for NC State. Hopefully, the returning alums will have fun around campus, because the game will not be pretty."
---
Bleacher Report, 45-10 Clemson
What they said:
"North Carolina State has surrendered at least 272 passing yards in five of its last six games, and the outlier is when Boston College had 103 because it ran for 429. Clemson has racked up 550-plus total yards on four straight weekends. This one is simple."
---
"When the spread for this game originally came out, I was very much on the side of NC State. My logic was that it was entirely too many points for a conference game, and as mentioned above, NC State has been a lot better at home than on the road. But then the CFP Rankings came out and Clemson was at No. 5. Now I'm convinced that Swinney and Clemson will do everything in their power to make a point on Saturday, and they'll likely cover the spread in the process. Pick: Clemson (-30.5)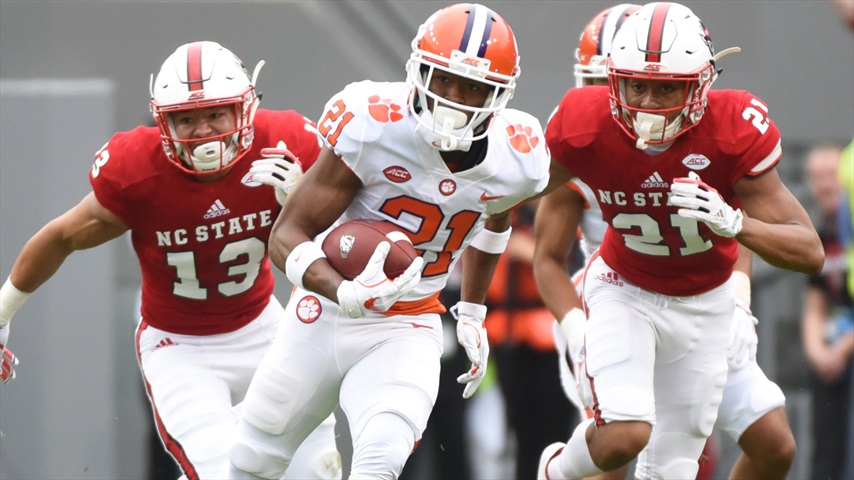 © Rob Kinnan-USA TODAY Sports
---
College Football News, 52-14 Clemson
What they said:
"NC State won't be able to keep up.
It'll be energized, and it'll get out of the first quarter still in the game, and then the Tigers will have had enough and rip off an impressive array of scores in a variety of ways.
This will get ugly by the fourth quarter, and then Clemson will be on to the Atlantic showdown against Wake Forest."
---
What they said:
"The TIGERS are laying -31.5 as road favorites. They're 6-3 against the spread this year while covering by an average of just one point. The Wolfpack is 2-6 ATS and falls an average of 10.9 points shy of the cover.
Take the -115 odds on the visitors with the same $10 bet fetching a profit of $8.70."
Never miss the latest news from Clemson Sports Talk!
Join our free email list