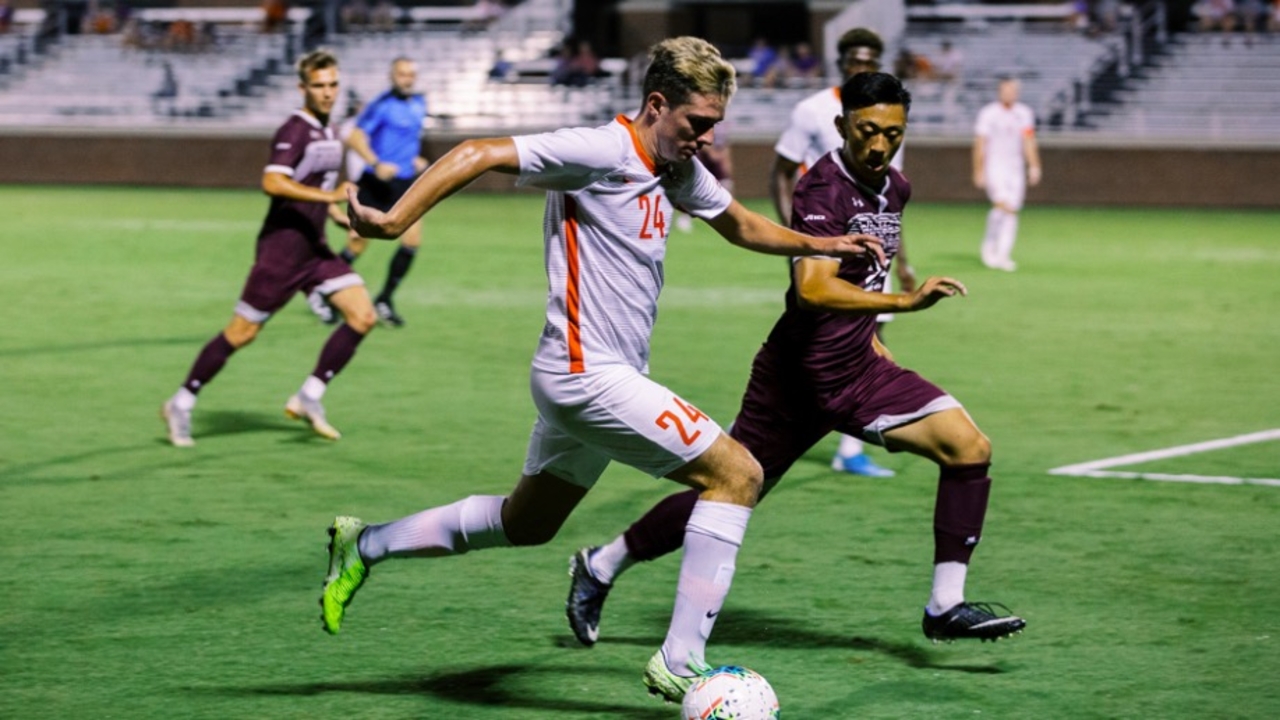 Clemson's Effort Falls Short in Championship Match
---
Cary, N.C. – The top-ranked Clemson men's soccer team fell to the second-ranked Virginia Cavaliers, 1-3, Sunday afternoon in the ACC Championship match. The loss is the Tigers' second on the year, bringing the team's record to 16-2-1 overall. Clemson's lone goal was scored by James Brighton in the 19th minute. Brighton capitalized on a loose ball from an attempted shot by Malick Mbaye, poking the ball into the far corner of the net. The Tigers will now look ahead to the NCAA Tournament, with tournament pairings set to be announced Monday at 1 p.m. on NCAA.com.
Sunday's match opened with 15 minutes of physical play, as 10 fouls were called between the two sides during the span. The match would end with a total of 28 fouls between the two sides. Brighton's goal was his sixth of the season, making him the fourth player on the team to score six or more goals this year. Clemson's goal was only the third allowed in the first half by the Cavaliers this season. Clemson saw 16 players take to the field throughout the match, with five logging a full 90 minutes.
After the match, Tanner Dieterich, Philip Mayaka and James Brighton were named to the All-Tournament team for their play throughout the team's three matches. Dieterich played in all but two minutes of the tournament and contributed two assists. Mayaka scored the Tigers' game-winning goal against Notre Dame in the quarterfinal round. Brighton scored two goals across during tournament play.
Head Coach Mike Noonan:
"We want to congratulate Virginia on their championship. I thought it was a very competitive game between two very even teams. They [Virginia] took moments well in the second half, but I was proud of our team because they did not give up.
Never miss the latest news from Clemson Sports Talk!
Join our free email list