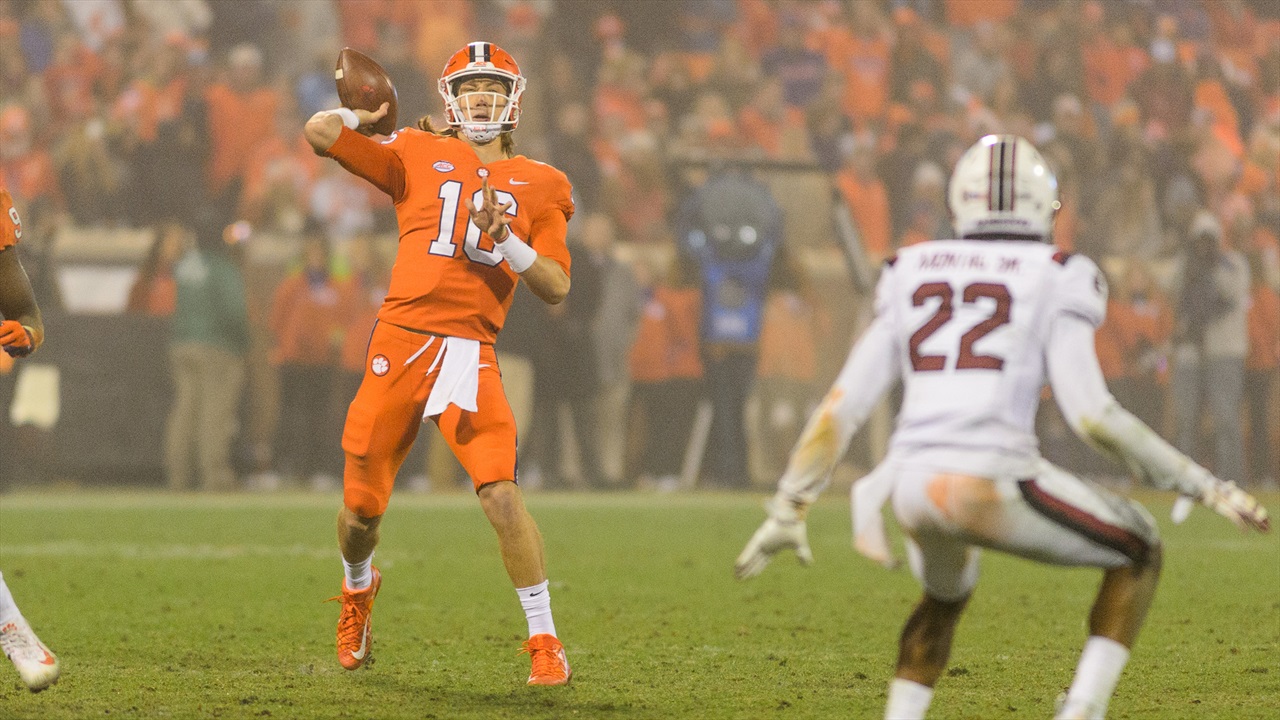 Clemson Football
Paw Predictions: No. 3 Clemson at South Carolina
---
Feel the difference - The best user experience on mobile devices or personal computers. Avoid click bait and sites bloated with advertising! Join us today for just $1 or get a full year for $63.17.
Register for a FREE ACCOUNT today and you are entered to win a LIMITED EDITION Clemson football. ← Learn More
---
No. 3 Clemson will travel to take on South Carolina, and the Tigers are currently a 27.5 point favorite over the Gamecocks. You can see how some of the national media is viewing this game below.
The last time they met:
https://www.youtube.com/watch?v=lNUucSZ0tEU
---
247 Sports, 42-17 Clemson/34-7 Clemson
"Hummer: This would be an easy pick for me if South Carolina wasn't so injured. Rivalry games tend to render the spread moot, and South Carolina's shown flashes of being good this season against elite competition. As it is, I'm going to begrudgingly pick the Gamecocks to cover. Clemson's only beaten South Carolina by 26-plus once in the last five seasons. … Clemson 42, South Carolina 17.
Crawford: Will Muschamp has promised personnel and scheme changes offensively this week, so I'm curious to see what his staff cooks up ahead of this year's rivalry game with the Tigers. I can't remember a Palmetto Bowl that's been less-talked about than this one, but here we are. South Carolina managed more than 600 yards of total offense last season against the Tigers and you can bet Clemson DC Brent Venables hasn't forgotten about it. Tigers cover as the Gamecocks finish 4-8. ... Clemson 34, South Carolina 7."
---
What they said:
"During its era of dominance, Clemson has owned the Gamecocks. But South Carolina made small strides during the past couple of years, losing by 49 points in 2016, then 24 in '17, and finally 21 last November. But it is not likely that the trend continues. The Tigers are locked in and have had two weeks to prepare solely for the Gamecocks. I do expect Will Muschamp's team to come out with passion and play hard for their embattled head coach early on. But as the game drags on, Clemson will wear down South Carolina more and more. Clemson will have control by halftime and will once again be playing reserves for at least the final 15 minutes."
---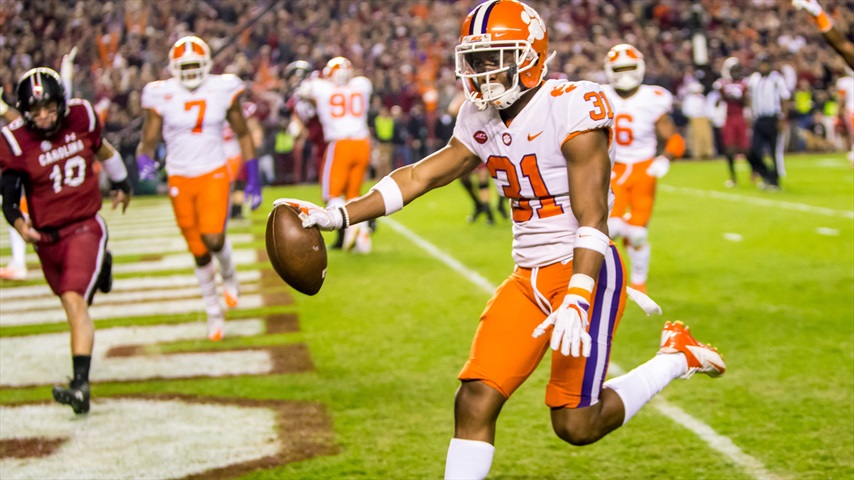 © Jeff Blake-USA TODAY Sports
Bleacher Report, 45-14 Clemson
What they said:
"Every top-ranked program runs the risk of overlooking a mediocre team. However, Clemson gave up exactly 600 yards to South Carolina last season; the Tigers should have no shortage of motivation. They haven't surrendered more than 300 in any game, and that's not going to change Saturday."
---
"Clemson at South Carolina (+27): I know, it's a big rivalry game and South Carolina did manage to win at Georgia earlier this season. But none of that matters now. Clemson is rolling and still sending messages to the committee. There isn't anything the Gamecocks can do about it. Pick: Clemson (-27"
---
College Football News, 41-14 Clemson
What they said:
"It's South Carolina's bowl game, and its season.
The last win in the series came back in 2013 – handing Clemson one of its two losses on the season – and this time around, a win would be devastating.
There's an outside chance Clemson can lose this, obliterate Virginia or Virginia Tech from the Coastal Division in the ACC Championship, and still get into the College Football Playoff if the committee goes with the four-best-team belief, but … no.
With the weak all-around schedule, it would be a nearly-impossible sell.
There won't be any worries about that.
South Carolina's defense will keep this from getting out of hand early, and the slow-and-go style will shorten the game, but Clemson will get on a roll late in the first half, and it won't stop.
Lawrence and the passing game will hit two big home runs to open up a tight game, and South Carolina won't have the ability to respond
Never miss the latest news from Clemson Sports Talk!
Join our free email list