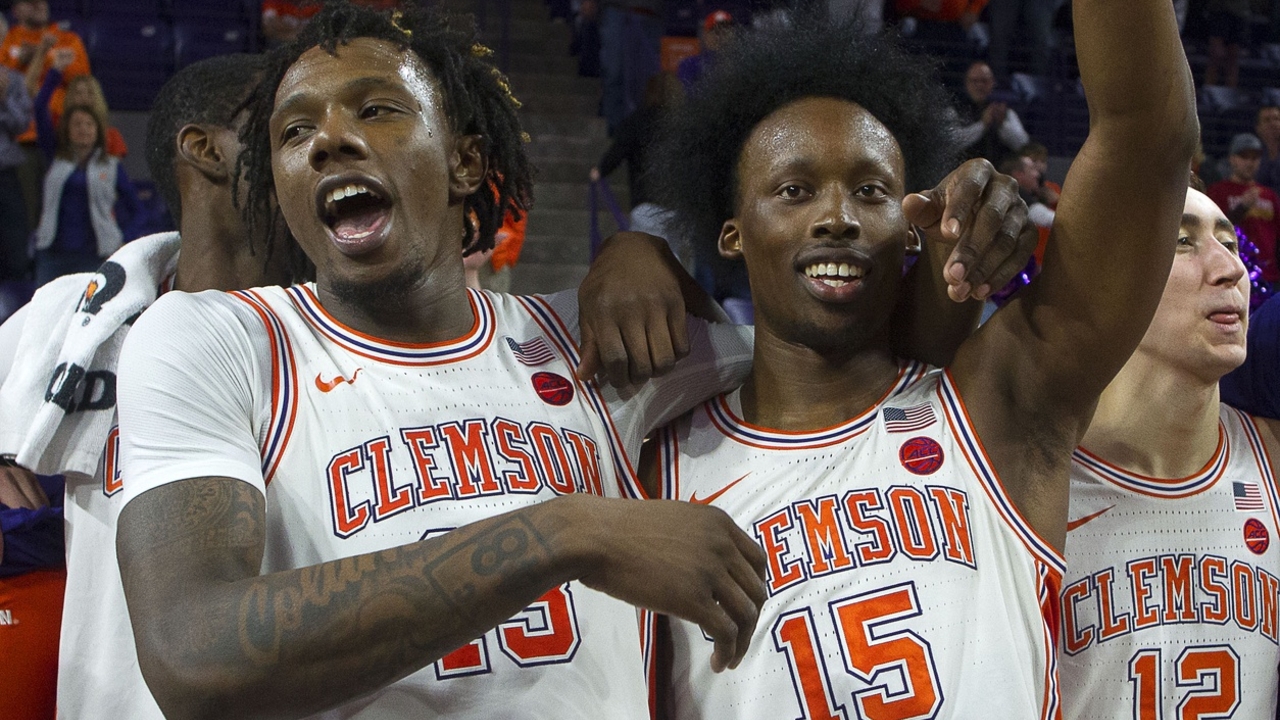 Clemson Basketball
Clemson basketball shows signs that future is bright
---
Clemson's (15-13, 9-9) 2020 basketball season has undoubtedly been an interesting ride, to say the least. Hampered by injuries for the early portion of the year, the Tigers lost several key contests that would have gone a long way towards supporting what has now become a unique resume.
When you look at high-quality wins, few teams can match what Clemson has done. Conversely, the Tigers have some terrible losses, that are seemingly unexplainable.
"Well, it's not routine but it's been a good couple of months we've had some good success that's for sure," Brad Brownell said on Packer and Durham earlier in the week.
This past weekend the Tigers once again shocked the college basketball world when freshman Al-Amir Dawes, who has had his fair share of not-so-great freshmen moments, hit a whirling layup with one second remaining to lift Clemson to a 70-69 win over No. 6 Florida State (24-5, 14-4).
"He's courageous. We love his heart. His competitive spirit. He's one of those guys that you know the moment's not going to be too big for him. He's gonna try to make a play," Brownell noted. "He's not afraid at all. Early in the year, he was a little too courageous and took a few too many chances. He's got a little better with his decision making, and he still has that aggressiveness that we want, especially in late-game situations."
Dawes scored 18 points on 8-of-18 shooting. Sophomore guard John Newman III also scored 18 points, hitting on 6-of-13 from the floor. According to Clemson's SID, the Tigers also drew six charges, the most drawn by a Clemson team since the 1986-87 squad drew seven in a single game.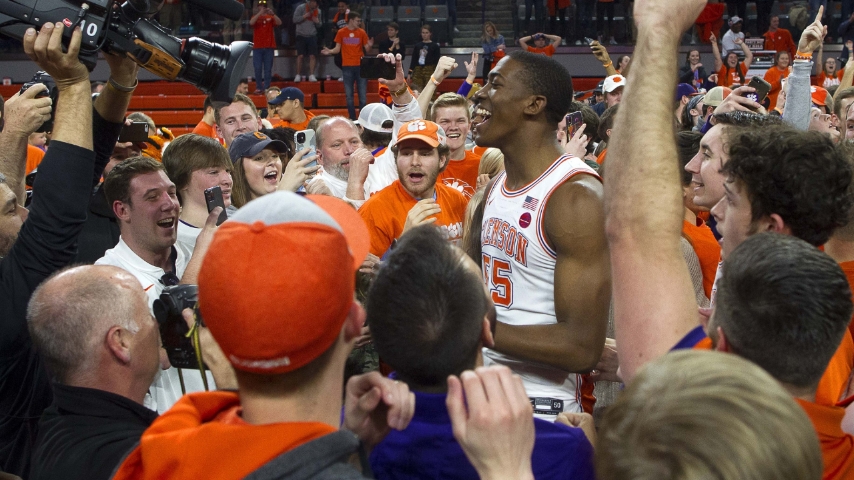 Clemson Sports Talk
The Tigers now have three victories over Top 6 teams this season, Duke, Louisville, and Florida State, a first since the 1979-1980 season. They are the only team in America that can say they've done that. Yet their losses, some of which had been head-scratching, have placed them on the outside looking in-- not just of the NCAA Tournament, but of any postseason conversations.
While some thought the 2020 season would be a make or break year for head coach Brad Brownell, and conversations have certainly existed amongst Tiger faithful about moving on after a decade as Clemson's head coach. Yet this team finds ways to deliver against prominent opponents. Many have compared it to what Tommy Bowden always escaping the hot seat during his time as head coach of the football team.
Perhaps the best news of all-around this program right now is the fact that it is a very young group. Many of the key players, outside of Tevin Mack, should be available out of the gates next year.
"We've had a lot of guys improve. We had seven new players come to our team, and to be honest with you, our three sophomores this year, none of them really played a lot as freshmen," Brownell noted. "This is the first time Hunter Tyson, John Newman, and Trey Jemison have played significant minutes."
Despite some disappointing losses, this Clemson Tiger basketball team has undoubtedly overachieved. At this point, as much as the bad losses have to fall on Brownell's shoulders, you have to give him credit for what they have done, and it's been quite impressive.
Expectations in Clemson will always be tempered for basketball. Still, if the high-quality wins during this 2020 season are any indication, the Tigers look like a promising season could be on the horizon.
This group plays together, and their continuity has been a catalyst for their overall success.
"We're a true team. Amir (Simms) is probably our leader and the guy we play through the most, but when you play Florida State you can't always get the ball where you want," Brownell said." You're going to have to use everybody. That was a collective win for sure."
Clemson will play its final road contest of the regular season tonight at 7:00 as the Tigers head to Blacksburg, Va. for a matchup against Virginia Tech (15-13, 6-11).
Never miss the latest news from Clemson Sports Talk!
Join our free email list