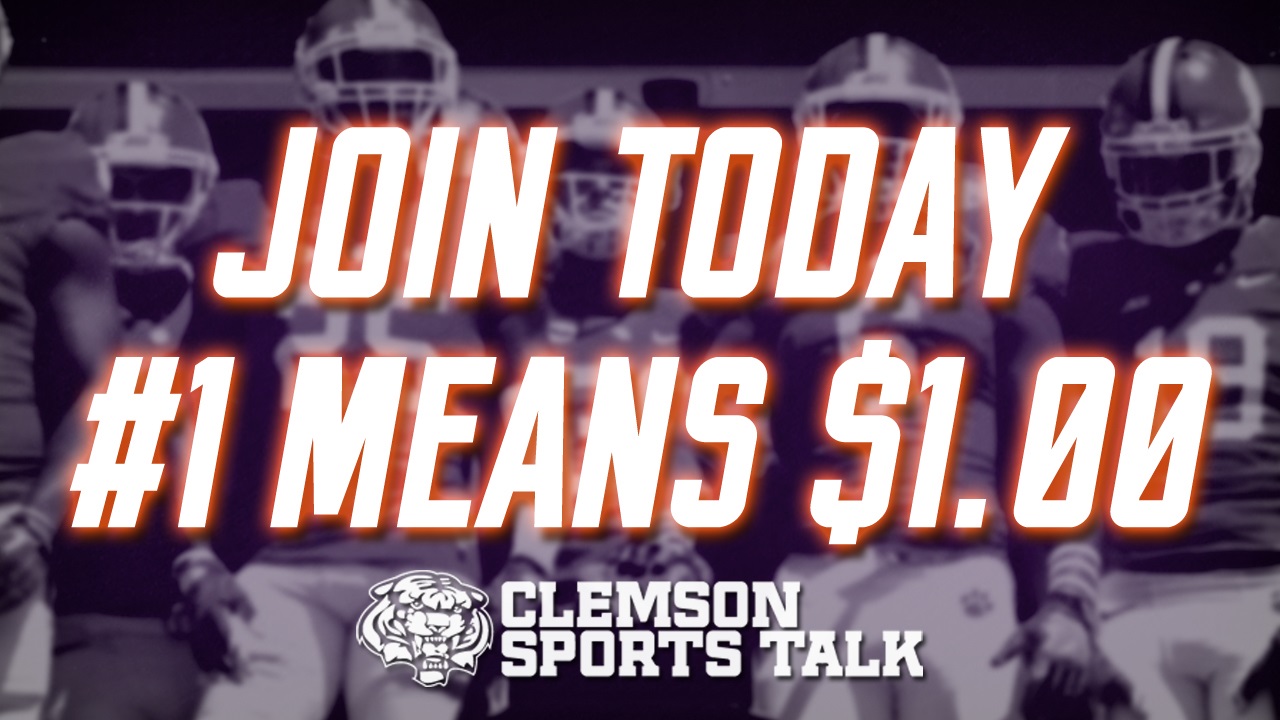 #1 Clemson means $1 Clemson Sports Talk
---
For a limited time, you can get full access to Clemson Sports Talk for ONE DOLLAR.
If you have never tried Clemson Sports Talk before, now is your chance to see what you've been missing.
An incredible website for mobile or desktop, plus all the little things you've wanted to see on a Clemson website. Look around, see the nuances that make the site unique.
Plus, enjoy ad-free podcasts of our two-hour radio show dedicated to the Clemson Tigers.
That's not all....
**At least one lucky new sign up will win a FREE annual subscription.**
As Clemson closes in on the ACC Championship game against Miami, we want you to join us for the ride.
As part of our appreciation, for you joining, we will give away at least one $99 annual subscription to one lucky winner who signs up for a monthly trial for $1 or a year-long subscription for a promotional rate of $49.95.
All new signups will be entered into the drawing!!
Sign up for Clemson Sports Talk today through kickoff of Saturday's ACC Championship, and you'll be entered to win!
Thank you for being a part of Clemson Sports Talk.
-Lawton
Never miss the latest news from Clemson Sports Talk!
Join our free email list