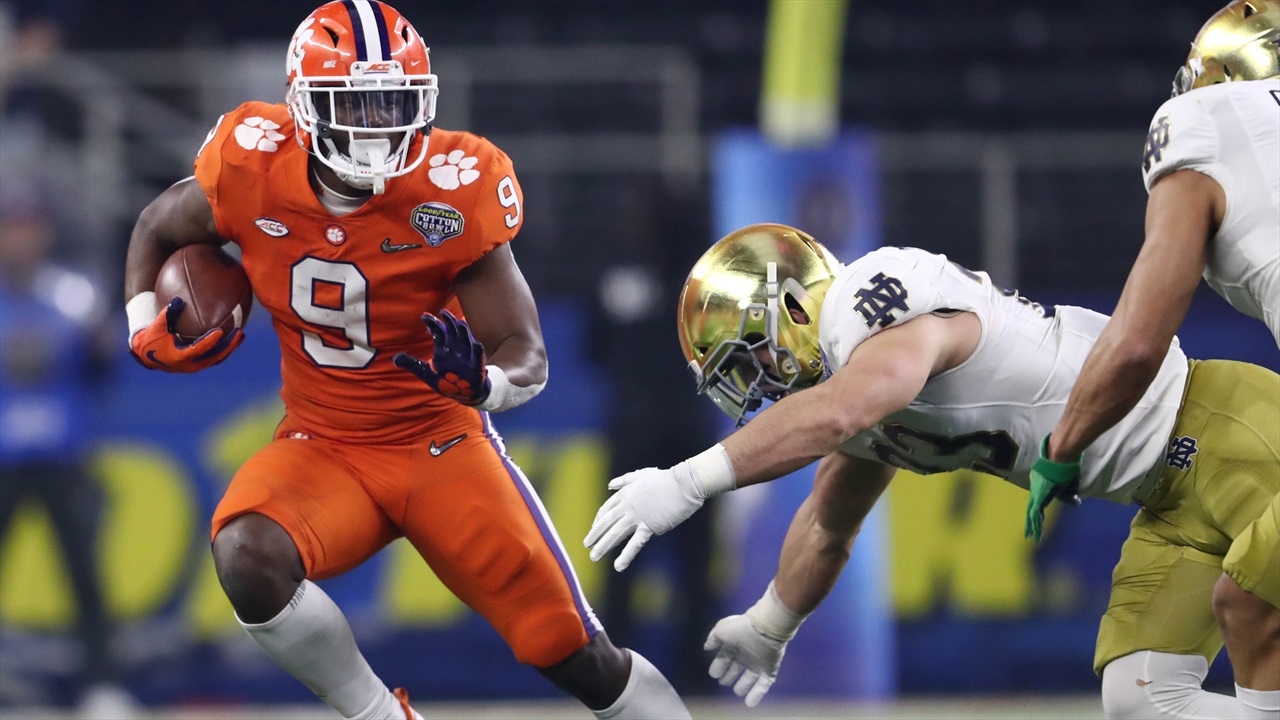 Photo by © Matthew Emmons-USA TODAY Sports
Clemson Football
College Football Shakeup: Big Ten makes first Power Five decision, Palmetto Bowl in doubt
---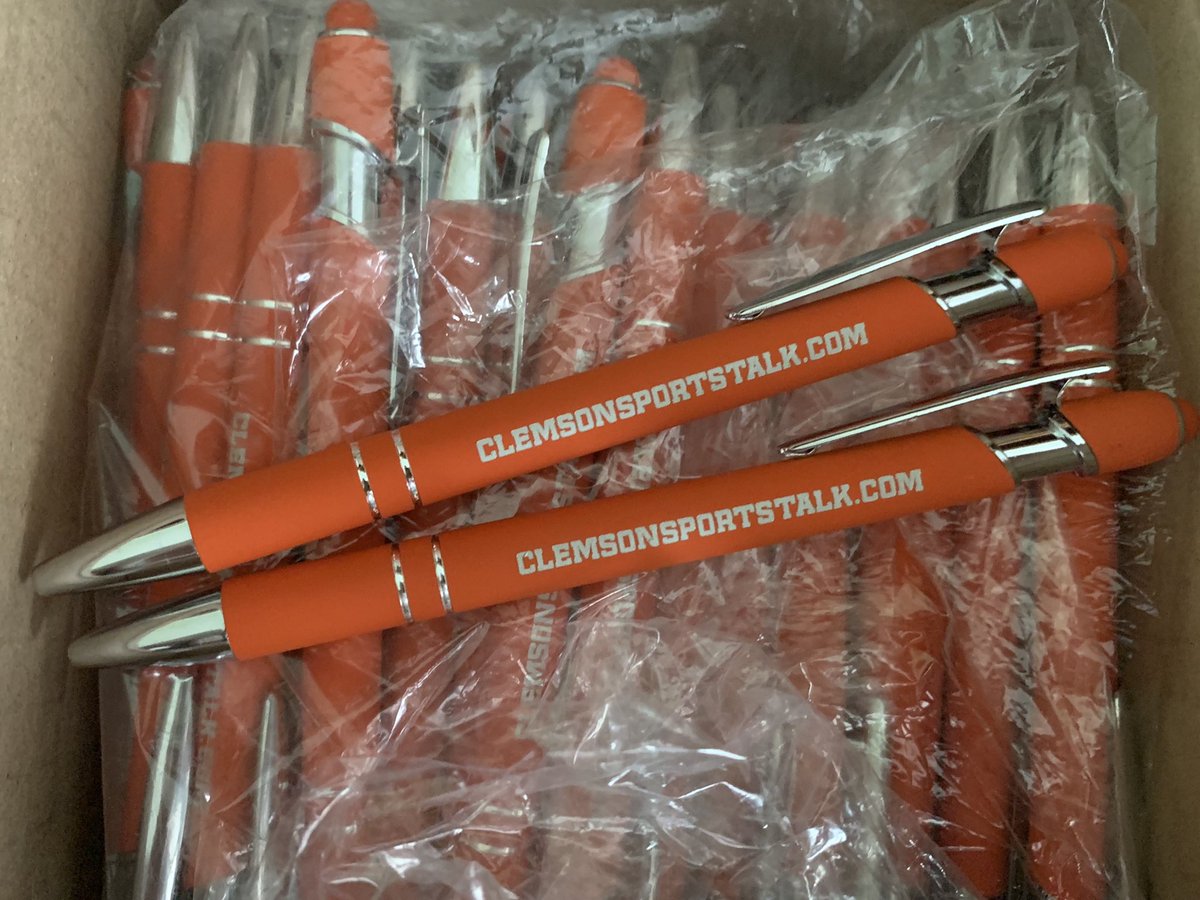 ---
The college football world, and more specifically the Power Five, had the first big move take place yesterday afternoon as the Big Ten decided that they will not play non-conference games in the 2020 season.
The move is a big one on multiple levels, first the implications for other Power Five Conferences, second the effect on teams who had games scheduled against the Big Ten, and the other elephant in the room, Notre Dame.
According to ESPN, the move "will affect 36 scheduled opponents, including 28 from the FBS and eight from the FCS. Six FBS schools -- Ball State, Bowling Green, BYU, Central Michigan, UConn and Northern Illinois -- were scheduled to play two Big Ten opponents this season."
The Power Five:
When the news broke yesterday that the Big Ten would not be playing games this fall against non-conference foes, lots of jaws hit the floor. While the scenario certainly had to be one on the table given the circumstances we are facing, hearing it on July 9, probably surprised a lot of people.
Unfortunately, and I've tried to point this out several times, we do not have an infinite amount of time to make these decisions. They have to come sooner rather than later so that everyone can make adjustments.
"By limiting competition to other Big Ten institutions, the conference will have the greatest flexibility to adjust its own operations throughout the season and make quick decisions in real-time based on the most current evolving medical advice and the fluid nature of the pandemic," the memo from the Big 10 stated.
Now according to several sources, The ACC will also make a similar announcement, although nothing has been finalized as we understand it. That plan would most likely lead all Power Five leagues to play interdependently of each other, outside of a handful of games.
How it will all shake out, no one knows just yet. The Big Ten typically plays nine conference games, so in a league like the ACC, it's theoretically possible that Clemson and other schools in eight-game conference schedules might be able to pick up another game. But the Big Ten's model is said to be "conference-only" and not the "conference-plus one."
For Tiger fans, the "conference-plus one" matchup with South Carolina would be most apparent, but the elephant in the room we will address later is Notre Dame. The Irish are already on the Tigers' schedule, and they are going to have to pick up at least two games outside of the ACC if they play the six Atlantic Coast Conference teams on their schedule.
Currently, Michigan's website has pulled down the 2020 schedule, so we still don't know how many games that league will play. It could become a uniform eight, nine, or even ten games. We simply don't know yet.
The following are the Power Five matchups that have now been removed from the Big 10 as they are non-conference games:
Iowa vs. Iowa State
Maryland vs. West Virginia
Michigan vs. Washington
Michigan State vs. Miami
Ohio State vs. Oregon
Penn State vs. Virginia Tech
Purdue vs. Boston College
Rutgers vs. Syracuse
Wisconsin vs. Notre Dame (at Lambeau Field)
Effects on teams scheduled with Big Ten:
The good news for the teams listed above, the odds are that no Power Five teams will play out-of-conference games. That's a painful thing to hear for Tiger fans because that would lead me to believe that Clemson and South Carolina will not play for the first time since 1909. That's the longest-running uninterrupted non-conference matchup in college football. Now, if the Big Ten decides to play nine or ten games, maybe that would open things up to a degree for teams that want to keep streaks like that alive.
However, for Clemson, even a nine-game schedule might not be enough to save the Palmetto Bowl. With Notre Dame on Clemson's schedule, the Fighting Irish are banking on Clemson being one of their "conference" games. If the Tigers have to help the ACC by playing Notre Dame, Clemson fans won't be thrilled to miss out on what was expected to be the seventh consecutive win over the Gamecocks coming up this November.
"If that was something that was best for the ACC and best for Notre Dame, we would certainly have that conversation," Swofford said. "If both parties felt that would be a positive, [we would] try to work that out. I don't know all the particulars of it, but it is part of our discussions, but that's only one of the multiple paths that this could take."
Even though the ACC wants to help out Notre Dame, the logistics could end up being a nightmare. I suggested on the radio yesterday that the ACC should leave the Fighting Irish out to dry. That could be the case if the league were to refuse to shuffle games around to accommodate Notre Dame. But in an interview on May 14, ACC Commissioner John Swofford said that the league would try to make it work.
"If that was something that was best for the ACC and best for Notre Dame, we would certainly have that conversation," Swofford said. "If both parties felt that would be a positive, [we would] try to work that out. I don't know all the particulars of it, but it is part of our discussions, but that's only one of the multiple paths that this could take."
If the ACC feels tied to an eight-game schedule, it's going to be a tough sell from South Bend not to be forced to join the conference, even though Notre Dame Director of Athletics Jack Swarbrick has been well prepared for this moment.
If the ACC chooses to play nine or ten games, things certainly open up for the Irish.
The Elephant in the Room
Our sister site, IrishSportsDaily.com, noted that with Notre Dame's current schedule of six games against ACC teams, they don't have a lot of work left to finish out a smaller schedule and the league plans to help.
According to ISD:
"Virginia Tech, Boston College, Miami and Syracuse will all lose scheduled games against Big Ten foes and none are currently on the Irish's slate. There's also been chatter about potentially adding BYU to the schedule since the Irish "owe" the Cougars a game.
So, even if the Irish lose three games from Big Ten and Pac-12 opponents, it would seem easy for Notre Dame to pick up a game to get to a 10-game schedule, which ISD's John Brice reported was the target number at this point."
Even still, for the ACC trying to balance out the schedules with an odd number of teams in the league seems awkward and if they try to stay lockstep with the other leagues, I think there would have to be a few non-conference "conference" games like we saw between North Carolina and Wake Forest last season.
So after hearing that the Irish want to play to 10 games, it makes me believe that the ACC and other leagues are probably leaning towards nine games plus the conference championship. It also means that the talk of Clemson and South Carolina playing this season appears even bleaker than we initially thought.
All we can do now is wait.
Never miss the latest news from Clemson Sports Talk!
Join our free email list