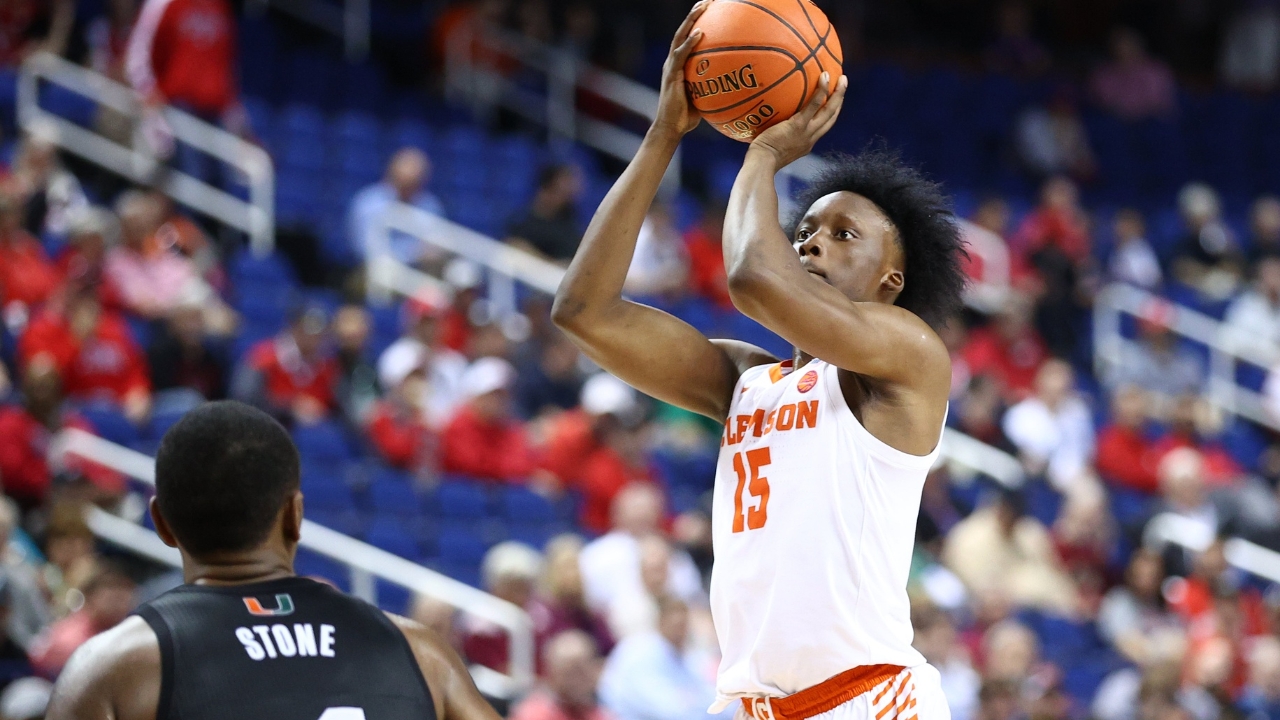 Clemson Basketball
Clemson earns NABC Team Academic Excellence Award
---
KANSAS CITY, Mo. (July 16, 2020) -- The National Association of Basketball Coaches (NABC) today announced the eighth annual Team Academic Excellence Awards, created by the NABC Committee on Academics. These awards recognize outstanding academic achievement by a team with a cumulative grade point average (GPA) of 3.0 or better for the 2019-20 season.
The Tigers took care of business in the classroom and earned a team cumulative GPA of 3.09 for the 2019-20 season. Clemson finished the spring semester with a 3.48 GPA – a program record.
Clemson had three members of its 2019-20 team named to the All-ACC Academic Team during the spring: Aamir Simms, Hunter Tyson and John Newman III.
In order to earn a NABC Team Academic Excellence Award, institutions in the NCAA, NAIA and NJCAA must count the grade point averages of all men's student-athletes who competed during the 2019-20 season.
About the National Association of Basketball Coaches (NABC) Located in Kansas City, Missouri, the NABC was founded in 1927 by Phog Allen, the legendary basketball coach at the University of Kansas. Allen, a student of James Naismith, the inventor of basketball, organized coaches into this collective group to serve as Guardians of the Game. The NABC currently has nearly 5,000 members consisting primarily of university and college men's basketball coaches. All members of the NABC are expected to uphold the core values of being a Guardian of the Game by bringing attention to the positive aspects of the sport of basketball and the role coaches play in the academic and athletic lives of today's student-athletes. The four core values of being a Guardian of the Game are advocacy, leadership, service and education. For additional information about the NABC, its programs and membership, go to www.nabc.com.
Never miss the latest news from Clemson Sports Talk!
Join our free email list