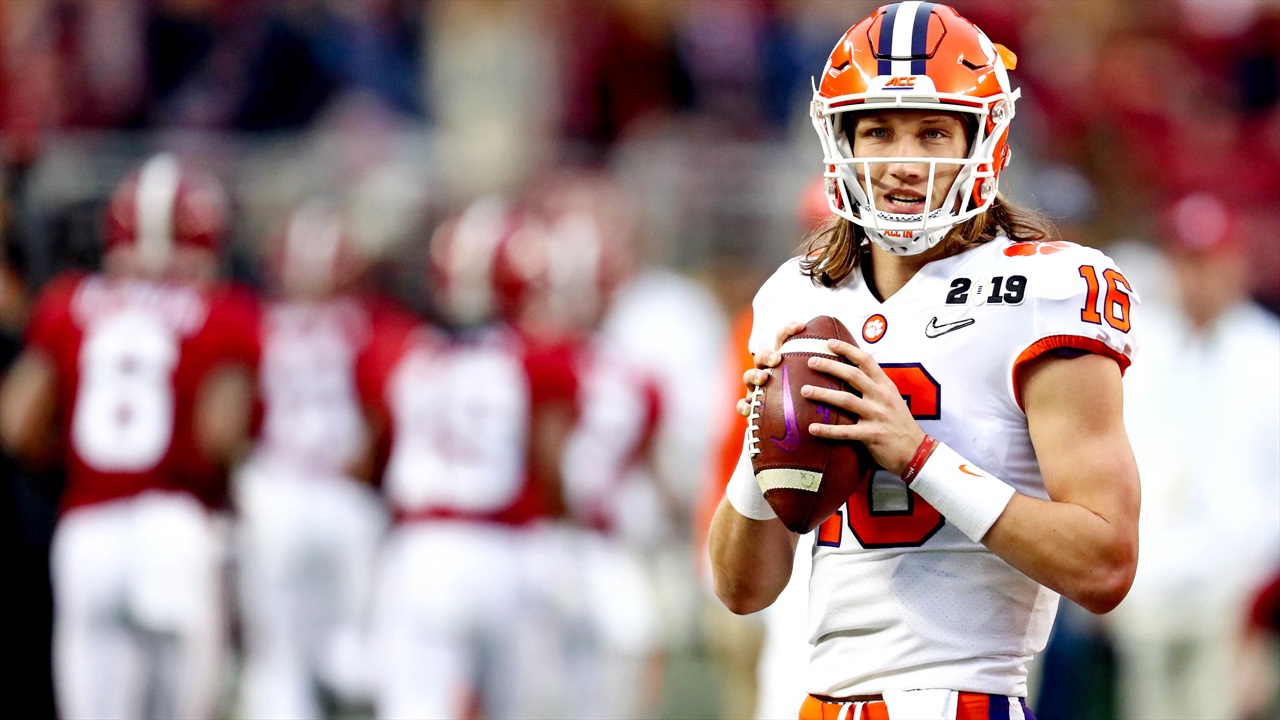 Photo by © Matthew Emmons-USA TODAY Sports
Clemson Football
Bubble Up: Will college football be forced into a bubble to keep the season alive?
---

Register this week and you will be entered to win a LIMITED EDITION Clemson football and a Clemson Sports Talk National Champions t-shirt.
---
As we inch closer and closer to the college football season, clarity on what things will look like hasn't changed much at all, and those answers might come out today as the ACC's Board of Governors is scheduled to meet.
At this point, we are still very much in a holding pattern as athletic departments and conferences continue to scramble to come up with a reasonable idea has to how the college football season can unfold.
A few weeks ago, we spoke with former LSU recruiting coordinator, Chris Landry, about his thoughts on what is taking place behind closed doors for coaches and administrators.
(The following notes are unedited. The complete audio is attached above.)
On getting ready to play:
"Well, I think from a coaching standpoint, you really need a good six weeks to get ready. But, in this era of 'we need to get a season in for financial reasons,' they're going to have to adjust to whatever they need to adjust to. So I do think that we're at that point. It's no longer March, and now we can't say maybe this stuff will be gone."
"So we're at that point now where if we start, I'm being told, backing it up a couple of weeks is doable, but from a coaching standpoint, it's complex. Everybody's going to have to deal with it. It's going to be tougher for new coaching staffs, new schemes, a lot of different personnel. It's common sense because you didn't have a spring to put all that together. You got to crunch that in. I still think getting it in is the priority. It won't look, feel, and sound the same. But I think getting there is what people want to do."
"I don't have the answer. Honestly, I don't know. As I tell people, I'm not a political person. I don't understand the science and the health part of it, meaning, I understand what I've been told like everybody else, and yet there's a lot of differing views on how you do it, how it's going to look. How you keep people healthy. How you avoid the problem. How you deal with it once they're there. And I'm more confused after hearing it because I think everybody's got their own game plan."
"I've said for a while, I think, not saying it's a good chance, but I think there's a better chance that the NFL with how they're organized. And with 32 teams, I could see a scenario where you could quarantine teams and obviously that players decide whether it worked for them or not."
"But college is so much more complex because they are on campuses, what the different states and counties are going to allow for, how many people on campus, keeping college kids in an environment together in a way from The Esso club or anywhere else around the country, I don't know where yet. I don't know how you do that. I don't know how you deal with it.
"What I've tried to focus on is look, I'm getting ready for a season, breaking down the personnel, the teams, but I have no idea if it's going to be played, when it's going to be played, what the effect is, I just keep thinking about different things that maybe others don't."
On the uniqueness of the times:
"I mean, you do what you can do. It's not like we can say, 'the last time we had a pandemic this is what we did in 1918,' none of us was around and it wasn't the same."
"It's nothing we can point to. It's not injuries; it's not things we can return refer to. Coaches don't know. What I keep thinking about, for example, I certainly think about players, and you have 10 or 15 of them that test positive that [have] to sit. You find out on Thursday, and they can't play. Well, it could have a tremendous impact depending upon what the games are this week."
"I think about this Thursday, Friday, you find out your coordinator test positive schools call on the game on Saturday, and the likelihood if he tested positive. I know what it's like when you're putting together a game plan that side of the ball is likely the second command is calling the play might be done. So God forbid Brent Venables can't call the plays. Well, he's got two other members of his staff who are in quarantine. What do you do? I mean, who's doing it? [If] you have a major breakout on the staff on a team- Is the game suspended? Is the game canceled? Is the game forfeited?"
On what's to come for others involved in the games:
"How about the coach that is 38? Really healthy, no problems, but he has a son or a daughter that has got diabetes or a wife that's getting over cancer? Those are the decisions that they're going to have to make as a family, and they are real-life decisions that we cannot just forget about."
"Something people may not think about, but officials are susceptible. How do they deal with it? I think they will be outfitted with some shields. I know the NFL is working to make shields, so I don't think you can do masks with those guys running. How do you do that officiating game with a mask like the one that we use when we go into the store or doctor's office? I don't know if that works. Those are the things that we need to think about."
On playing in a bubble:
"You can see that for a certain part of the season, can you do it? How do you do that in college? Do you do that in the NFL for the entire year? You can do it, but they are going to have to make decisions. In college, the guys are going to want to play. But here's the other thing, there is going to have to be a lot of peer pressure. Guys, we get it, you're young, you would love to go clubbing and all that but you just can't do that this year. As a team, they're going to have to get everybody on board to say, 'Guys, we can't go out,' but all it takes is the one guy that's the 13th tackle that doesn't play that says, 'I need to blow off steam,' and they go off and all of a sudden you got the whole offensive line room out. You're done."
"I mean the NFL players can control it, maybe you put them in isolation but can you isolate guys in a dorm room a housing facility? A hotel room? Can you do that? It is tougher to get your arms around it in a college environment because that's different. College campuses are like small cities. And different campuses are bigger than others, of course, but good luck. They are trying to keep them safe. They may do all the right things, but if somebody penetrates that bubble in the classroom, or in some other lab environment and the player is just in the class, you have issues."
Never miss the latest news from Clemson Sports Talk!
Join our free email list