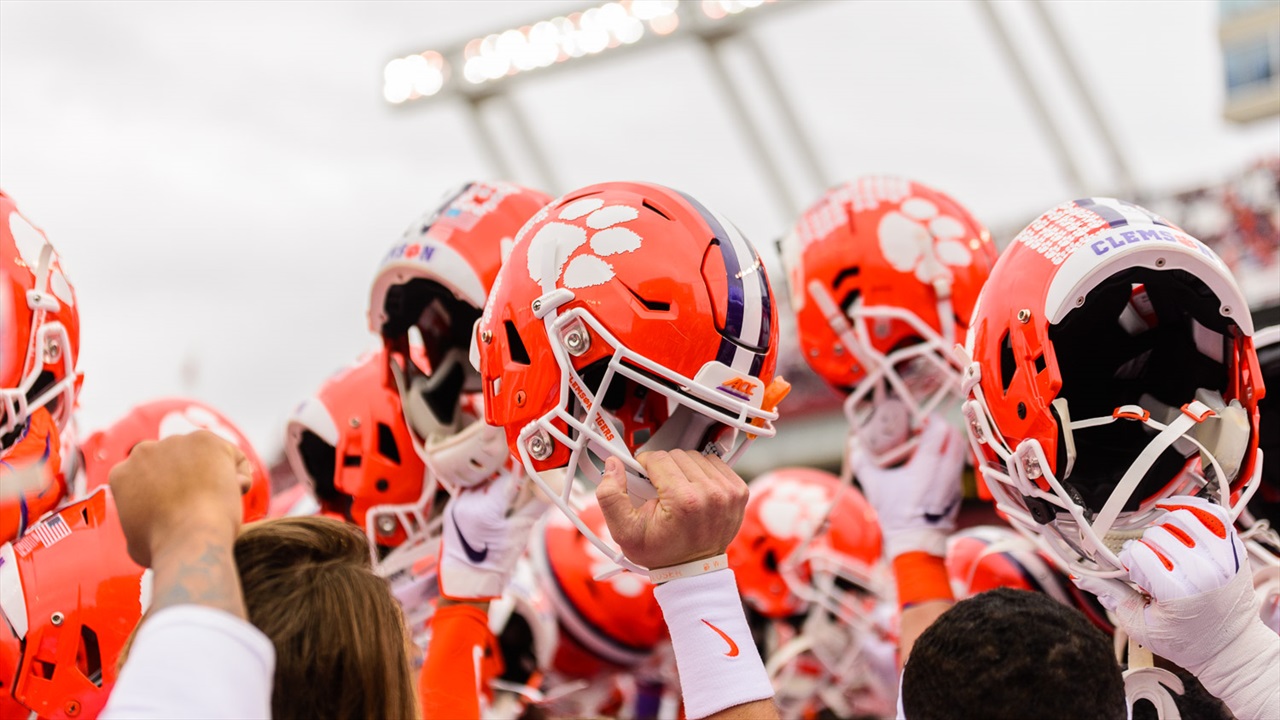 Clemson Football
Palmetto State Blues: South Carolina fought, got no support
---

Register this week and you will be entered to win a Clemson Sports Talk National Champions t-shirt.
---
In what could be seen as a proverbial game of chicken, the Atlantic Coast Conference opened up an opportunity for the SEC to finalize a schedule that would allow in-state rivalries like Clemson vs. South Carolina, to exist in the COVID-19 era of college football.
Unfortunately, the SEC, for whatever reason, chose to stand down and not face off against their ACC peers. According to reports, and from what I've heard, the results of the vote in the Southeastern Conference to play only conference foes was 13-1. The lone holdout, fighting for history and their rivalry, the South Carolina Gamecocks.
Clemson and South Carolina have played every season since 1909. The two rivals are invested in the longest-running non-conference series in college football. It's important to both teams. We spoke with legendary Clemson SID Tim Bourret about the game coming off the schedule.
"I guess it is looking that way today that Clemson and South Carolina might not play, which would be a shame," Bourret noted.
"I guess it is looking that way today that Clemson and South Carolina might not play, which would be a shame."
It's not surprising that Kentucky perhaps doesn't see Louisville in the same light that the Tigers and Gamecocks see one another; after all, both are considered basketball schools. It's not surprising that Georgia, who has better rivalries with Florida and Auburn, wouldn't see a game against Georgia Tech as necessary.
Perhaps even the Florida Gators, who have a rivalry with Georgia, and a traditional matchup against LSU on their schedule, might have kept them from also desiring to play the Florida State Seminoles, even though the squad in Tallahassee isn't the national power they once were.
Still, there was little support for helping the Gamecocks.
On the other hand in the ACC teams who didn't have a natural out of conference rival wanted to help Clemson, Georgia Tech, Florida State, and Louisville.
Syracuse athletic director John Wildhack, told ESPN that the league decided to play one non-conference game as a nod to the four ACC teams with SEC rivals.
"Those games are important to Clemson and Florida State and Louisville and Georgia Tech," he said. "I think in an environment like this where it may not frankly be directly beneficial to Syracuse, but if you can do things as a collective body and group that can benefit schools where it is important, I'm inclined to try to be a good partner and support that."
Tip your cap to South Carolina. Tip your cap to Ray Tanner and Wil Muschamp, because their rival is one of the top teams in the country, yet they still wanted to play.
"It's unfortunate that we will not be playing Clemson this season but that wasn't our choice, it was a league decision," Muschamp said in a statement. "That's a game that is important to our program, our institution and our state and one that President [Robert] Caslen and Coach [Ray] Tanner pushed hard to make happen. I look forward to renewing the rivalry in 2021."
Let's not forget that Clemson has been to the College Football Playoff six straight seasons and looks to be the favorite for another trip this season. The Tigers were seeking their seventh consecutive win in the rivalry this season, and it was a home game in Death Valley. Still, the Gamecocks fought for it.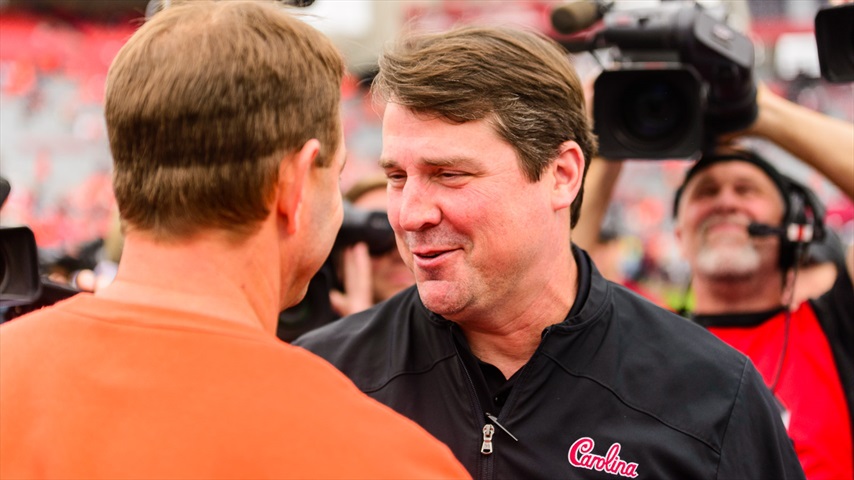 Clemson Sports Talk
We can look around the country at conference rivals, like Ohio State and Michigan or Auburn and Alabama, and talk about how great those matchups are. But what's really special is when two teams desire to play so much that in the South Carolina state government made sure that the game took place the last time when it was in jeopardy.
"They did have a state law that was invoked in 1952 that the teams had to play for that season when the Southern Conference, put Clemson and Maryland on probation for going to a bowl game," Bourret said. "So they ruled that those two teams would be the only Southern Conference games that they played, which meant Clemson wouldn't play South Carolina. Then the state legislature made a law that they had to play. So that's how they got around it then, but it could be the case that the teams don't play this year."
Looking at the schedules, I agree with Bourret that the only way I see that South Carolina and Clemson can play would be if the governor and the state legislature created a law that said the Tigers and Gamecocks have to face off.
"You would think if you're a member of the SEC, you would follow the SEC rules, but we have precedent. If the state legislature got together and made it a state law, would that supersede the wishes of the SEC? I don't know the answer to that question," Bourret said.
If that were the case, then the law of the land, I would assume, would supersede the SEC rules and force the South Carolina Gamecocks to play a game outside of their league.
Here's what's great, the SEC backed up their conference start date to September 26. While the ACC will begin play the week of September 7.
The way I see it, there are 19 days available for Clemson and South Carolina to find some way to play before the college football season begins in the SEC.
If South Carolina's government can come up with a law that would force the game to happen before the SEC's official start date, then maybe it could work. The Gamecocks would simply play a game in the "offseason."
Yesterday was a painful day. It reverberated through the hearts of Tigers and Gamecocks across the Palmetto State. And that pain will continue to echo throughout the college football season, well into Thanksgiving, and then of course, on the traditional Saturday where these two rivals typically meet.
So while at this point, it's hard to imagine the Orange and White and the Garnet and Black squaring off in 2020. Perhaps I have more respect for our Gamecock brethren than I ever have.
Kudos to you, South Carolina.
You didn't have to try to play this game, yet you wanted to play it. The state government doesn't have to save it, but if they can, and if they do, then kudos to them-- and SPOT THE BALL.
Never miss the latest news from Clemson Sports Talk!
Join our free email list