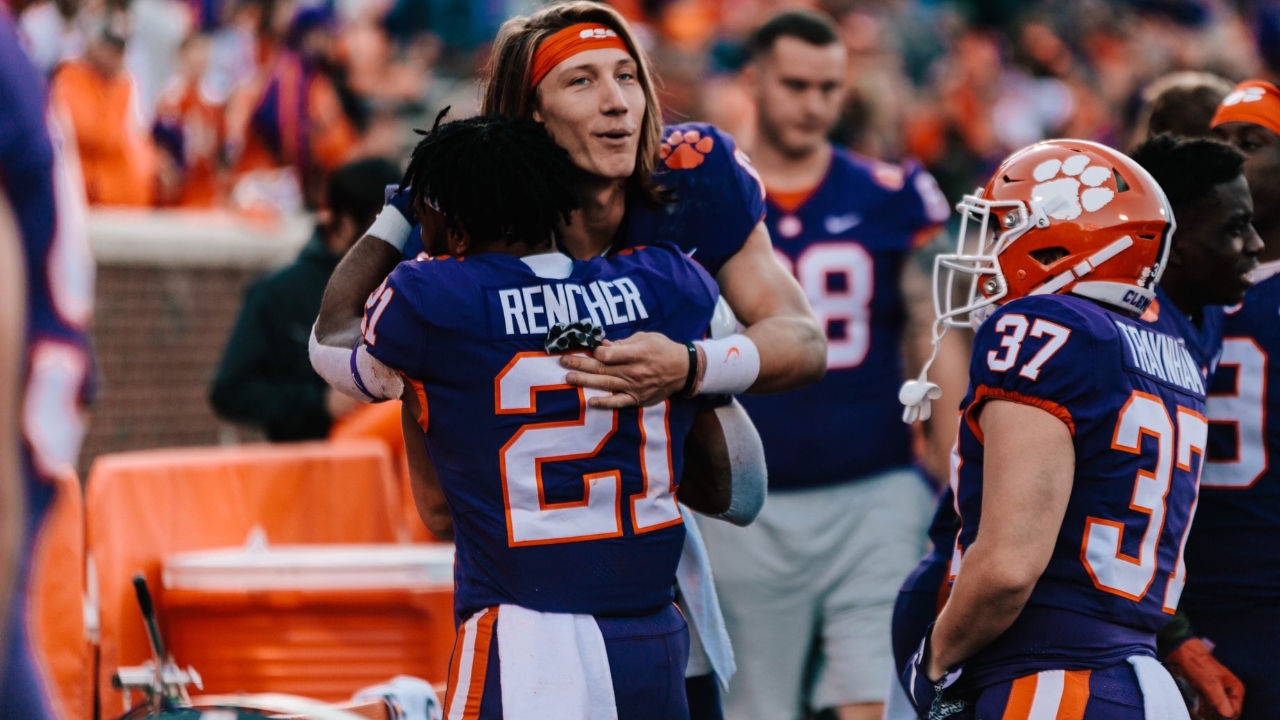 Lawrence/Rencher
Dabo Swinney
Clemson Football
Darien Rencher on movement to save college football: 'Leaders find solutions'
---

---
We got a chance to hear from both Darien Rencher and Trevor Lawrence earlier today. Here's the full audio.
One key note, Clemson's players will have social media during the season. Rencher called the decision from this group, "God's plan" because they can still be active this year thanks to the players' vote.
Trevor Lawrence:
On what pushed them the get a plan together:

"It got more urgent with the news yesterday. We wanted to make people read it. Make people listen. All the momentum was going against us."

On why they want to play:

"We feel safer here than anywhere."

On being out there this season:

"If I thought I was at risk, I wouldn't be out here. We understand the risk of just living during this time."

On what they've accomplished so far:

"We've kind of proved as a group that we want to play."

On being quote tweeted by the President:

"Who knows what conversations will spark from that. From our point of view, the goal was not to revolt or rebel, it was to bring people together."

On working with Darien:

"Using my platform, my voice. And he's (Darien Rencher) good about rallying people together."

On the media's questions:

"Thank y'all for good questions. I feel like everyone here is asking meaningful questions."
Darien Rencher:
On starting the plan:

"We just wanted to bring unity. We wanted to do it safely. I think every generation has a responsibility to bring change. In football terms, we threw our hail mary."

On the plan to play this season:

"If it gets really bad, let's not do it. But we don't want it to end cold turkey. Let's continue to play. If it gets bad, we will (of) course correct."

On why they decided to do it:

"In football, we don't give up until it's over. Leaders find solutions. We want football players to feel empowered."
Never miss the latest news from Clemson Sports Talk!
Join our free email list