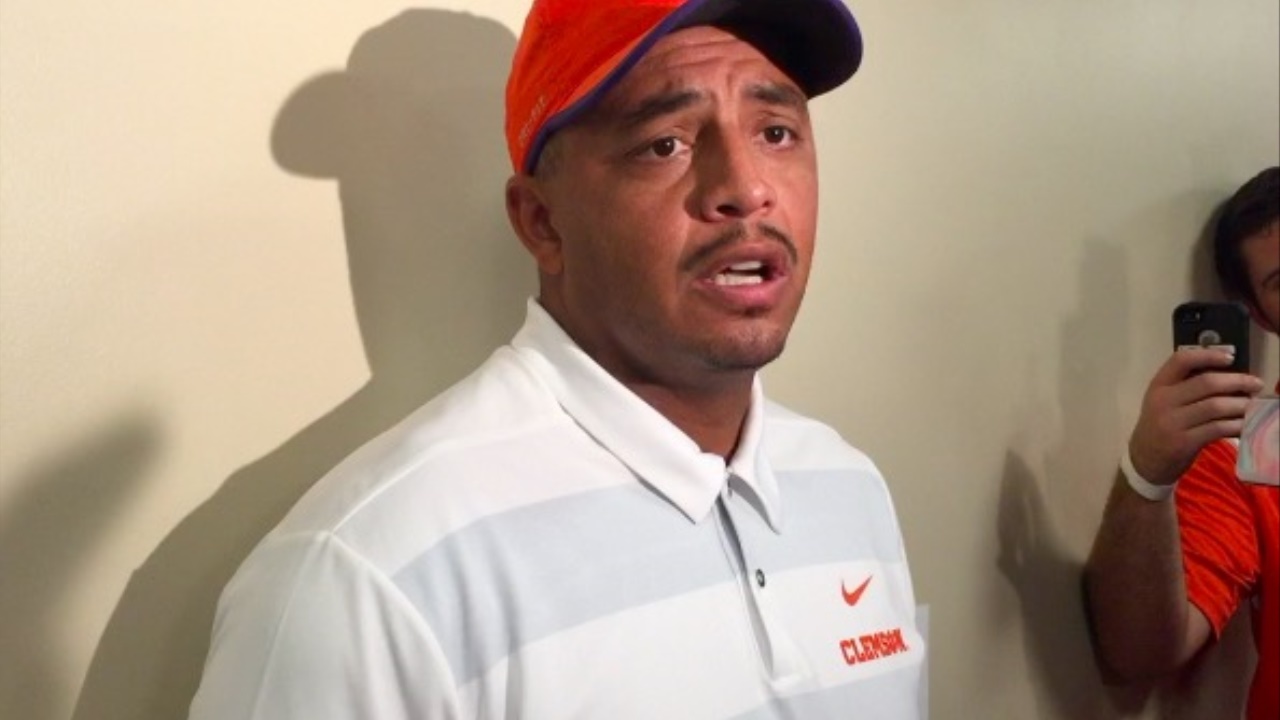 Clemson Football
Tony Elliott on Clemson's offense: "Proud of getting to this point"
---

Feel the difference - The MOST DIGITAL CONTENT covering your CLEMSON TIGERS! Avoid clickbait and sites bloated with advertising!
---
On the overall play offensively:
"Just proud of getting to this point. I thought the guys worked really really hard this offseason you saw it early on, outside of that first drive, just a couple of early mishaps. I thought the first unit did a good job of taking control of the game quickly. We were able to run the ball effectively early on, didn't quite finish some runs from the running back perspective. I thought that we got tackled too easily a little bit in the open field."
On Trevor and the o-line:
"I thought for the most part Trevor was sharp. Our offensive line, other than one time that first sack, not to put that on the offensive line-- quarterbacks got get rid of that ball."
On what the team learned:
"Overall I'm pleased with the effort, obviously, I'm gonna look at the film, evaluate the details, but I thought it was a good positive start for our for older guys and a good learning opportunity for young guys that they've got to be ready when their number is called."
On Travis Etienne's ability to get yards after contact:
"For the most that's just part of his running style. He's running at about 205 pounds, with his explosion and his unwillingness to go down. He's got great contact balance. There were some opportunities in this game, that first counter, if he gets his feet up a little bit better he breaks that one. There was one in the open field, on the third down, he and I talked he was thinking 'let's just move the chains,' take the base hit, but I thought he had the opportunity to make the safety miss."
On Lyn-J Dixon not playing:
"Lyn-J was good to go. We told him coming off of that knee it would be a situation, we had the young backs ready to go and just didn't want to risk it. He was ready to go, but we were able to get control of the game early and I thought it was best to take a little bit off of that knee."
On the young running backs:
"It was good to see both of them. I thought Kobe (Pace) punch one in down there as close as he got. You were able to see that he's got a ton of ability a guy that may have been overshadowed in the recruiting process. Great to see him in there in live-action. Demarckus (Bowman) is a guy that once you turn the lights on and you put the ball in his hands, he was close to breaking some long ones. IT was good for those guys to get some meaningful experience."
Never miss the latest news from Clemson Sports Talk!
Join our free email list
PRESENTED BY