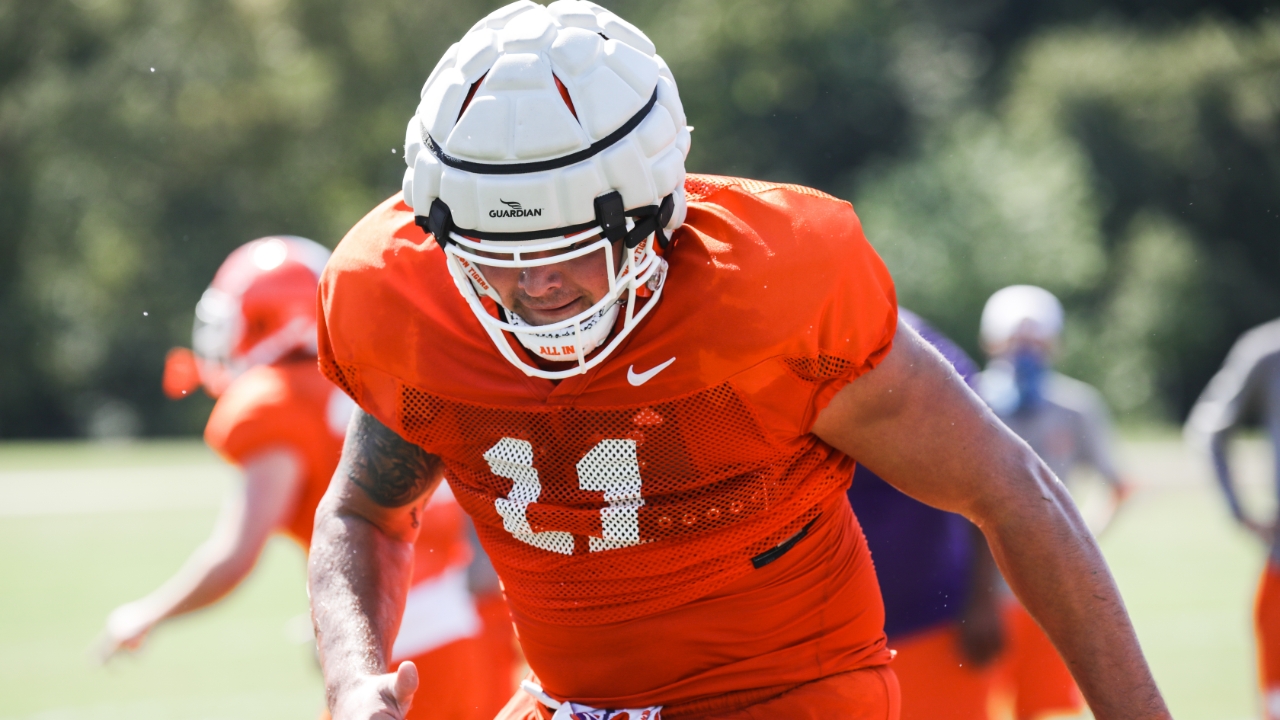 Photo by Courtesy of Clemson Athletics
Clemson Football
Bresee hopes to build off legacy of Isaiah Simmons
---

Feel the difference - The MOST DIGITAL CONTENT covering your CLEMSON TIGERS! Avoid clickbait and sites bloated with advertising!
---
By the time Tigers defensive end Bryan Bresee got the chance to pick his jersey number, the number that he really wanted, No. 11, had already been taken.
That No. 11 jersey was worn most recently by former star linebacker for the Tigers, Isaiah Simmons.
It was the number that Bresee knew he desired, but he was unsure of how exactly he could get it looking at the remaining selection. But then, he came up with a plan.
"I had to make some trades for that number, actually," Bresee explained at Tuesday's media availability. "I looked at all the numbers that were still available, and I saw 45. I knew Sergio Allen wore 45 in high school."
Allen, a freshman inside linebacker for the Tigers, wore No. 45 throughout his career at Peach County High School in Fort Valley, Ga.
"Sergio had No. 11 at that point, so I wanted to see if I could make something happen," said Bresee. "So I texted Sergio and said 'so I know you wore 45 in high school, and I don't think it would look too good on a defensive lineman.' And he was like, 'yeah man, you're right. I'll keep it.' I knew Sergio wore it in high school and liked the number, so I was able to take No. 11."
Bresee's reasoning behind wanting the number so badly is simple: he hopes to continue the legacy left behind by the last Clemson star to wear No. 11 proudly, the former Tiger and current Arizona Cardinal Isaiah Simmons.
"The history, Isaiah [Simmons] in it last year. Seeing how well he played. The history behind the number, I'd like to carry on with that."
"The history, Isaiah [Simmons] in it last year. Seeing how well he played. The history behind the number, I'd like to carry on with that."
Based on a small sample size, Bresee appears to be on the right track. In Saturday night's game against Wake Forest, Bresee erupted in the first quarter, collecting both a half-sack and a blocked field goal attempt.
"Getting that half-sack and blocking that kick was a huge relief for me," remarked Bresee. "Just the idea of being out there for my first college game made me a little nervous. I get out there and the first play I jump offsides, which didn't really help… but [after the half-sack and blocked field goal] was kind of when the butterflies went away."
Bresee is already off to a great start, having made the Pro Football Focus Team of the Week both weeks this season, being named Freshman of the Week twice.
Bresee will have a chance to build off of his hot start on Oct. 3, as Clemson faces off against the Virginia Cavaliers in Death Valley's first night game of the season.
Never miss the latest news from Clemson Sports Talk!
Join our free email list
PRESENTED BY