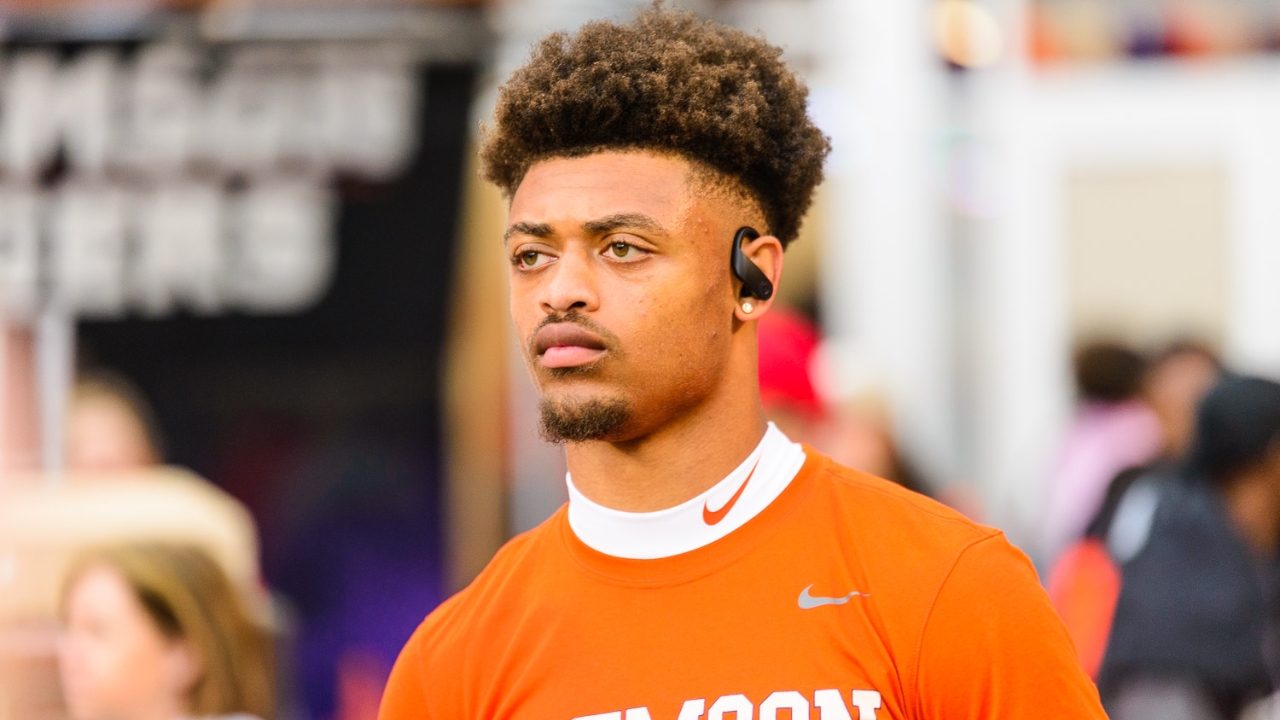 Clemson Football
Former Clemson CB A.J. Terrell "taught us a lot," says Sheridan Jones
---

Feel the difference - The MOST DIGITAL CONTENT covering your CLEMSON TIGERS! Avoid clickbait and sites bloated with advertising!
---
From a defensive standpoint, there wasn't much about Sunday's Falcons-Cowboys matchup to write home about.
With nearly a thousand total yards, nine touchdowns and 79 points left on the field before the game-ending field goal, both defensive coordinators were left scratching their heads following a contest that finished 40-39 in favor of Dallas.
There was little solace to take for the Falcons defense after the final whistle.
They had blown a 15-point lead with just under eight minutes left in a game that had belonged to them from the start. Head coach Dan Quinn's job was being called for. The entire city of Atlanta turned its ire onto a team that had perpetually broken its collective heart, and Sunday was no different.
It was a humiliating defeat, only paralleled in recent memory for the team by the infamous blown 28-3 lead in Super Bowl LI. That game became etched in both football and meme history shortly after, and Sunday's embarrassment could prove to do the same.
But despite all of the team's shortcomings defensively, one player stood out among a sea of mediocrity for the Falcons.
Rookie cornerback and former Clemson Tiger A.J. Terrell quietly crafted a stellar performance.
Receivers covered by Terrell were targeted by Cowboys quarterback Dak Prescott just three times on Sunday. Of those three targets, Terrell gave up a mere two receptions for a total of seven yards.
Additionally, the rookie corner recorded five tackles, four of those being solo efforts. He was the highest-graded Falcon defender and rookie corner overall in week two of the NFL season, registering a 79.8 grade from Pro Football Focus.
Terrell has performed strikingly well for the situation he's been thrown into this year. He was given no preseason to get adjusted to the rigors of professional football, and was thrust into the starting role at a difficult position on an already-shaky Falcons defense.
But through his first two games in red and black, Atlanta coaches and teammates have been impressed.
Falcons defensive coordinator Raheem Morris praised Terrell following his debut, a 38-25 loss to the Seattle Seahawks in which Terrell played every snap on defense.
"I thought the guy played pretty well," Morris said. "We're talking about a rookie. We're talking about a guy who was out there and he's playing hard, he's playing fast, he's playing physical. He went out throughout the day and played some sticky coverage on some really good wideouts. He stood up in some really big moments."
Although he did get burnt by Seahawks superhuman-esque receiver D.K. Metcalf a few times during that game, the Falcons saw promise in Terrell.
"Just watching film, overall, I feel like I had a decent game," Terrell said. "Of course there's things to always get better on. Anything in technique, tackling, just little keys and details of the defense. Just watching more film, the little things like that."
Meanwhile, back at Terrell's alma mater, his proteges at cornerback are already making their presence known.
"Basically, after he [Terrell] left, that [starting] spot was up for grabs," Clemson sophomore cornerback Sheridan Jones explained to the media following Clemson's 49-0 thwarting of The Citadel.
The entire defense for the Tigers has come roaring out of the gates, with most of the praise being directed toward the defensive line. But the stellar play from the Tiger secondary is of note too, as the unit has worked stingily within their opponent's passing games. After two weeks, they have given up just 157 yards per game, with many of those coming during what would be considered "garbage time."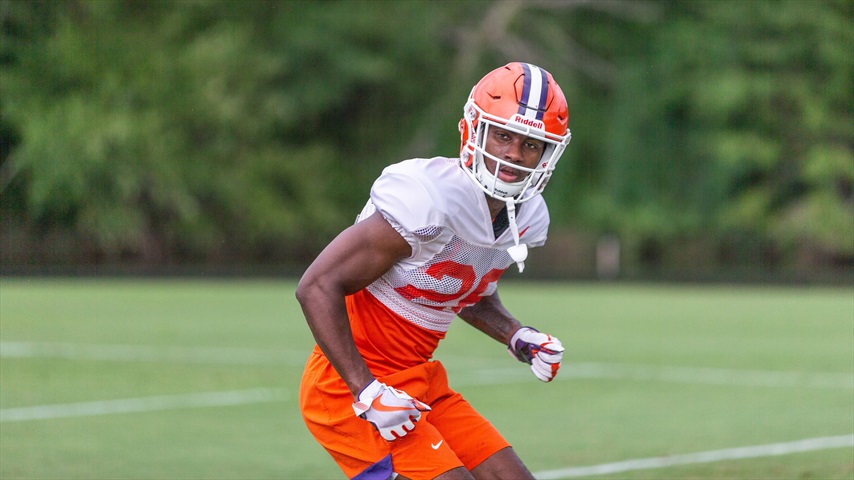 Clemson Sports Talk
For Jones, he attributes much of both the team's and his personal success to the mentorship and knowledge passed down from Terrell throughout his final season.
"He taught a lot of things," recalled Jones. "Off the field and on the field, just being about your business. Always putting in extra work. Just to really work at your craft and become a technician at your position."
Terrell followed his own advice and did just that, leading to selection by the Falcons with the 16th pick of the 2020 NFL Draft. He struggled during the national championship just months prior, but has looked relatively comfortable during his first two games in the NFL.
And in week two, he delivered the most consistent performance from a Falcons defender all game long. Terrell ran stride-for-stride with the talented Cowboys receiving core the entire afternoon.
Back in Clemson, Jones hopes to continue picking up right where Terrell left off.
"I'm just trying to get stronger physically, mentally and spiritually," he explained. "I'm just focusing on myself and trying to become the best player that I can be for this team."
Jones and the rest of the Tigers secondary will next have a chance to flex their muscles against the Virginia Cavaliers on Saturday, Oct. 3.
Terrell and the Falcons will be tested by the Chicago Bears on Sunday, Sept. 27.
Never miss the latest news from Clemson Sports Talk!
Join our free email list