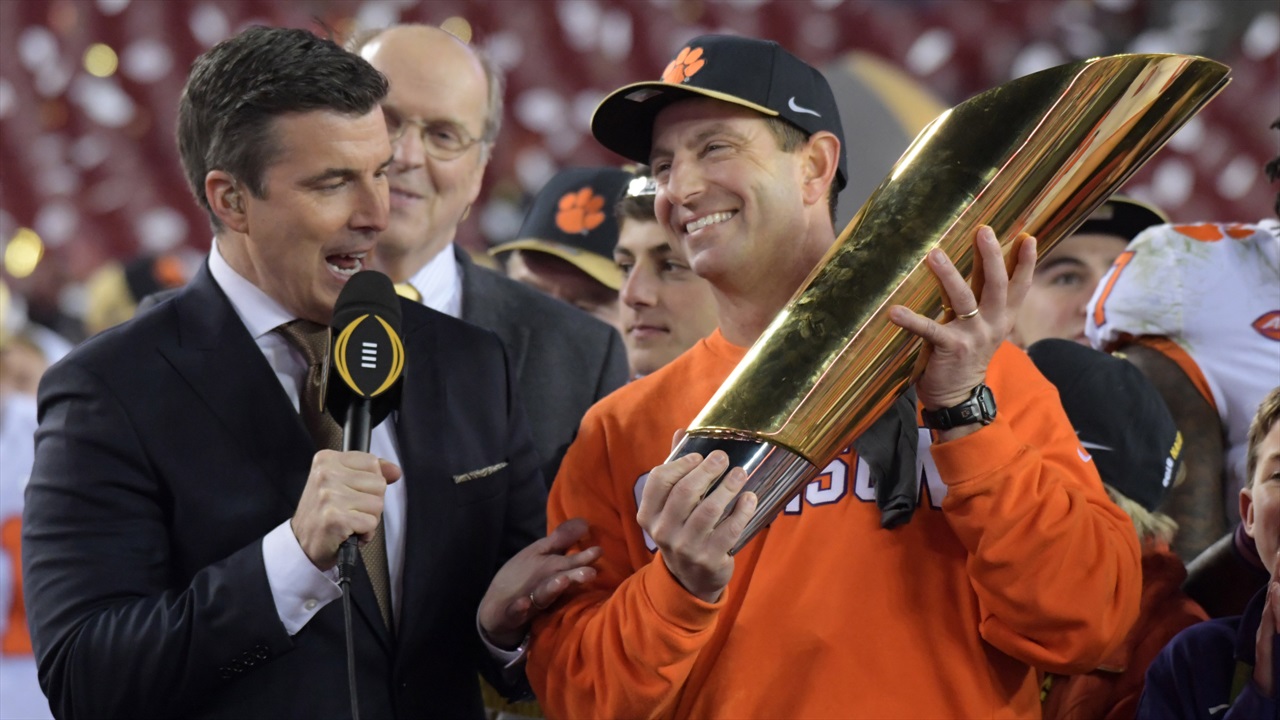 Photo by © Kirby Lee-USA TODAY Sports
Clemson Football
(WATCH) College Football Playoff Hype Video: New Team, Same Dream
---
I made this video for fun back in September the day before Clemson kicked off its season against Kent State.
It amazes me that this video still applies now that it's December and the regular season is over.
This video consists of highlights from the 2016 team and their journey to achieving the dream that they had been chasing for so long. It was designed to get Clemson fans excited for the 2017 season.
Each team has its own trials and tribulations that it must go through as the dream is chased, like a loss or an injury, and I did my best to capture that.
It just makes the destination of that journey that much sweeter.
Why should this year's 2017 team be any different? It's a brand new team with the same dream in mind with many players playing a new role.
This video is meant to relive the journey of last year's team and get fans excited for what this year's team has an opportunity to do. The 2017 team's story is not yet finished.
I hope you enjoy what I edited together and be on the lookout for more visual content coming your way from Clemson Sports Talk. The next one will have highlights from this year's team, I promise you that.
I DO NOT OWN ANY of the footage or audio used in this video. It is purely for motivational, inspirational, and entertainment purposes only.
Song: Nobody Knows by DJ Khaled (ft. Alicia Keys & Nicki Minaj)
Never miss the latest news from Clemson Sports Talk!
Join our free email list