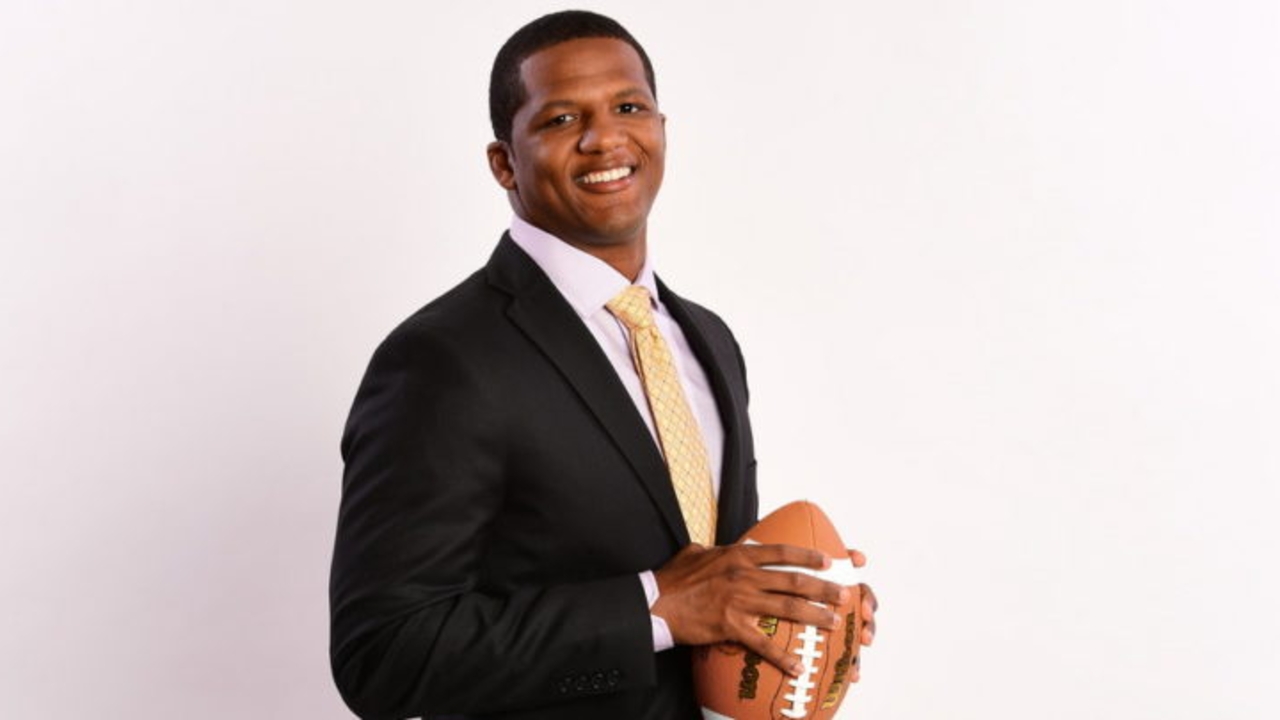 Clemson Football
Clemson being challenged a 'blessing in disguise' ahead of Miami game
---

Feel the difference - The MOST DIGITAL CONTENT covering your CLEMSON TIGERS! Avoid clickbait and sites bloated with advertising!
---
Roddy Jones knows a thing or two about college football. After watching Clemson last weekend against Virginia, the former Georiga Tech running back and ACC Network analyst believes the moments that the Tigers were tested last weekend will pay off on Saturday evening.
"Yeah, I thought, I thought a Grace Raynor's article in The Athletic about what happens when Clemson underachieves in a game, what happens the game after is probably the best sign and Manny Diaz was likely not happy to see Virginia challenge Clemson in any sort of way," Jones said.
Looking back, Clemson's 18-point was probably seen as a hiccup compared to what the Tigers have done to their competition in recent years.
"We're in a pretty good situation when we're kind of disappointed in an 18-point win," Trevor Lawrence noted after the victory. "We still won the game, played pretty well. We definitely have some things to clear up, but that's definitely a good situation to be in."
Jones noted that the Tigers will be tested even more this weekend due to Miami adding transfer quarterback D'Eriq King.
"That game was never in doubt, but Virginia did give Clemson some issues," Jones noted. "I think that if Clemson is going to respond, the question on how you deal with King is a big one."
"That game was never in doubt, but Virginia did give Clemson some issues," Jones noted. "I think that if Clemson is going to respond, the question on how you deal with King is a big one."
King, Miami's "Mr. Everything", brings a unique skill set to the No. 7 ranked Hurricanes' offense. King, who started his career at Houston, has already started putting his stamp on Rhett Lashlee's offense.
"I think there's a couple of things that are fairly clear to me, one, the defensive line missed Tyler Davis, you missed that experience, but I'm not sure this defense is as fast as the one that they had a year ago," Jones told ClemsonSportsTalk.com. "That's honestly to be expected when you lose Isaiah Simmons, who ran a 4.3 something at the combine. He was incredible."
Losing one player on the defense with Simmons' talent is tough, but Jones said it goes even deeper for the Tigers.
"When you lose Tanner Muse and K'Von Wallace, who both ran better than expected, and you replace them with Nolan Turner, who's a good player, I just don't know if he's as fast. Lannden Zanders, who is a fast player, but is still a young player, I think it's going to take a step back," Jones continued. "I don't know how Miami's gonna try and take advantage of that, but I think that they will, and I would not be all that surprised if you need a spy on King."
Even still, having Brent Venables on Clemson's sideline is a huge advantage for the top-ranked Tigers. At this point, we don't know what the Tigers' scheme will be, but rest assured it will keep Lashlee and King on their heels.
"I think Brent Venables is going to have something that Miami is not expecting. You got to have something to sort of neutralize the running ability of King," Jones said. "If Zanders drops down to be that guy, they bring in another safety, and maybe it looks a little bit more like the defense you saw a year ago with Isaiah Simmons."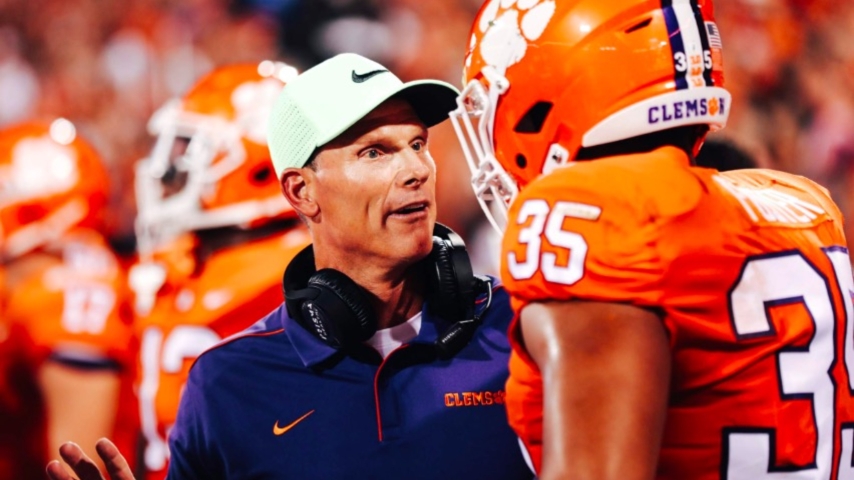 ClemsonTigers.com
In addition to King, the Hurricanes love to attack with their tight end Brevin Jordan and that's another area where the Tigers will have to be sharp. Jones feels like that's also going to be a "challenge" for Clemson.
However, last weekend, the Tigers did a nice job limiting UVA's leading tight end, which we thought was a key to the game before kickoff.
Perhaps giving up over 400 yards last weekend was an indication that Virginia is just really good on offense, or perhaps Clemson's defense didn't have enough respect for the Cavaliers allowing themselves to lose focus during the contest.
"I think it was probably good for Clemson like a blessing in disguise for them to get challenged, because I can assure you that that week of practice that they've had on the defensive side of the football has been intense."
Positive words for the Tiger faithful from a knowledgeable source.
Certainly, after last weekend's performance, the Tiger defense is chomping at the bit to get after Miami in Death Valley.
Never miss the latest news from Clemson Sports Talk!
Join our free email list
PRESENTED BY