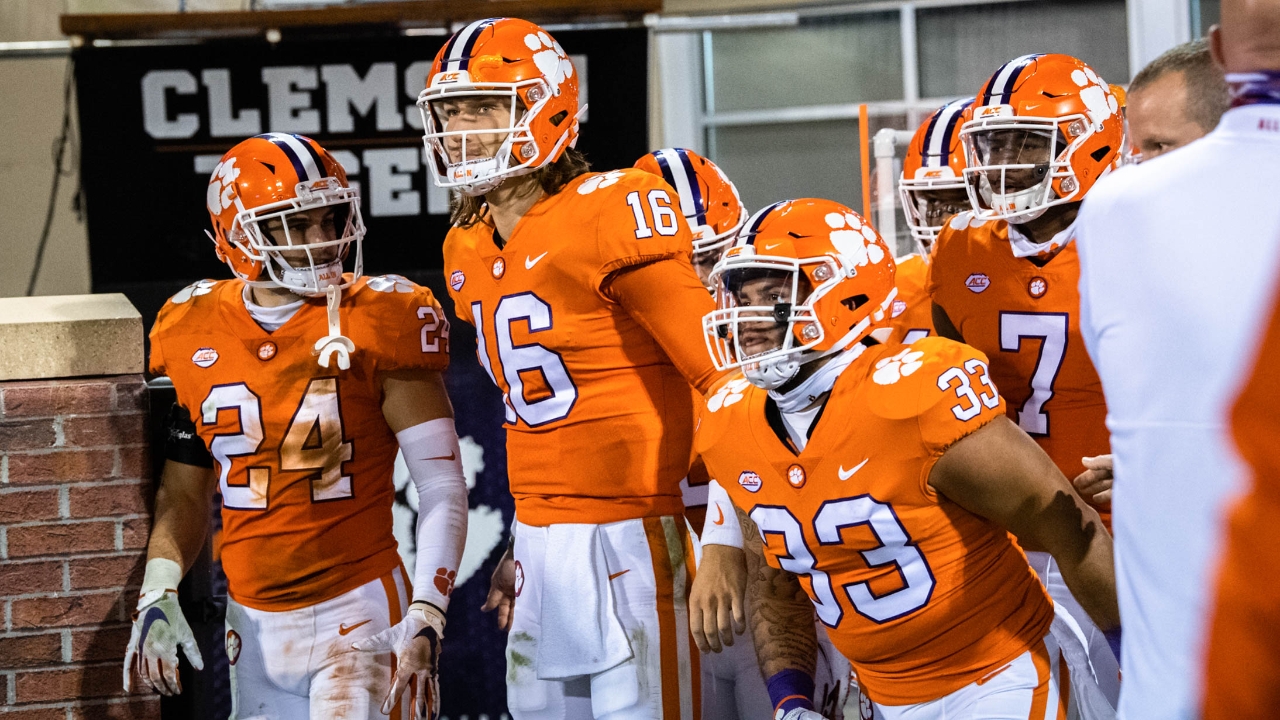 Photo by Courtesy of ACC Media Portal
Clemson Football
Last Look: A tale of two Hurricanes
---

Feel the difference - The MOST DIGITAL CONTENT covering your CLEMSON TIGERS! Avoid clickbait and sites bloated with advertising!
---
Take a moment to eliminate all distractions and listen carefully. Do you hear anything? No?
Exactly.
For now, things are rather quiet in Clemson. Quieter than they will be tonight, at least.
But there's a storm approaching over the hills.
For many Tiger fans, this is an episode they have seen before, one that first aired on Oct. 3, 2015. On that cold and stormy night, quarterback DeShone Kizer led No. 6 Notre Dame into Death Valley, as the Fighting Irish left Memorial Stadium drenched in the aftermath of both torrential downpour and heartbreaking defeat. The rain never stopped falling, but the sold-out Tiger crowd didn't once stop cheering either, as Clemson held on for a 24-22 win.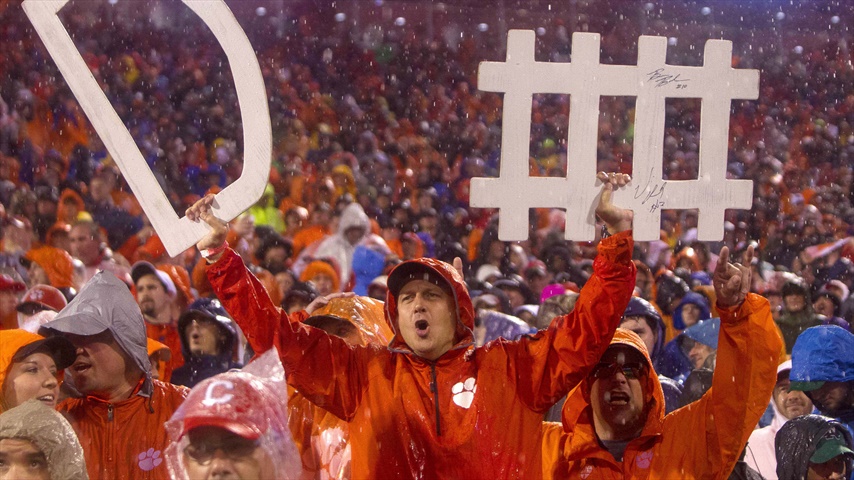 © Joshua S. Kelly-USA TODAY Sports
For some fans, tonight's matchup more closely resembles 2016's arguable game of the season. It was on that evening that the Tigers felt the infuriating effects Deshaun Watson's rushing ability placed on opponents turned against them, only to a greater extent. No. 5 Louisville's Lamar Jackson came into Tiger Town and ran all over Brent Venables' defense. Nevertheless, after a clutch fourth-quarter performance from Watson and a crucial defensive stand, Clemson emerged victorious in that top-5 battle, 42-36.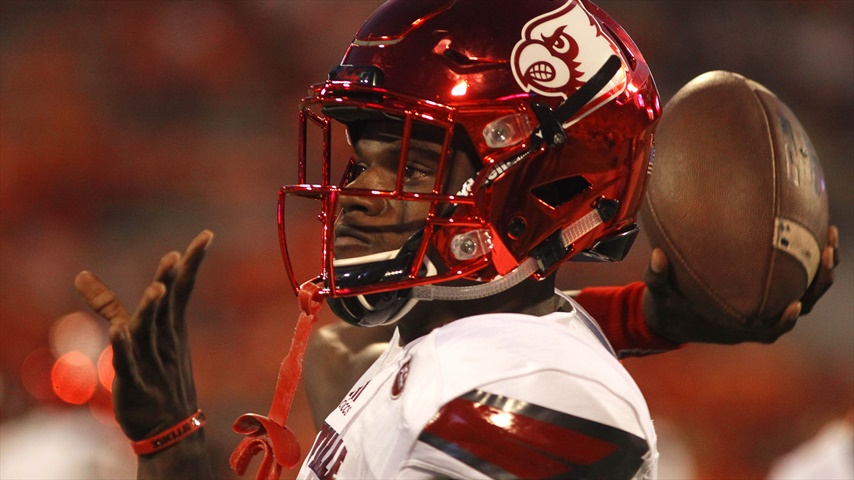 © Joshua S. Kelly-USA TODAY Sports
Each of those matchups bears a striking resemblance to the tests Clemson will take this evening. Think about it. Both games took place in week 5, were broadcast at night on ABC and saw College Gameday make the pilgrimage to the Blue Ridge, just as is the case for tonight.
But those aren't the similarities being talked about as Clemson readies for a throw down with No. 7 Miami. The comparisons being drawn between the aforementioned instant Tiger classics and tonight's game can be summed up with one word: Hurricanes.
On the one hand, Hurricane Delta is approaching the Blue Ridge region at a rapid pace, with some of the most relentless periods of rainfall scheduled to take place in Clemson during Saturday night's contest. It sets up for a situation akin to what Tiger fans witnessed in Death Valley on that fateful night vs. Notre Dame in 2015, where the water fell from the sky and just would not stop, courtesy of Hurricane Joaquin.
However, rainfall, sunshine or any element in between, head coach Dabo Swinney isn't concerned about tonight's weather.
"I ain't even looked at it one time," Swinney said of the forecast. "What good would that do me? I could care less. We've played in hurricanes before… I haven't looked at anything on the weather. Whatever the good Lord gives us, as long as it's the same weather for both teams, none of it matters."
But on the other, more worrisome hand, a different Hurricane has taken a seat at the forefront of the minds of Tiger fans and coaches alike. That would be Hurricane D'eriq, and he's a storm that's been brewing since the college football season began.
D'Eriq King, quarterback for the Miami Hurricanes, has somewhat burst onto the national scene during his senior season. After tearing apart AAC defenses in 2018 as a Houston Cougar, King redshirted the following season and transferred to Miami.
His dual-ability playing style resembles that of what Clemson faced several years ago in Lamar Jackson, and Clemson defensive coordinator Brent Venables is well aware of the two's similarities.
"I know this," said Venables at his Zoom conference on Tuesday. "D'eriq King can throw the ball really, really well. And he's like a running back when he decides to run it. Got great poise, accuracy, big arm, electric running the ball. Those are the similarities [between King and Jackson]. It's very difficult when guys are good at both running and throwing."
To say King has excelled as both a runner and passer so far this season wouldn't do the quarterback's play any sort of justice. He's collected 893 total yards (736 passing, 157 rushing) and contributed to seven Hurricane touchdowns through just three games played.
Yet the Tigers' defense isn't just prepared to go toe-to-toe with King. They can't wait to line up and prove they can handle the challenge he poses.
"It's exciting," said defensive end Justin Mascoll, whose position is the most instrumental in attempting to contain King in the pocket. "He's a phenomenal athlete, a phenomenal quarterback. He makes a lot of throws and we've seen what he can do with his feet. It's going to be exciting. It's going to be a good one."
There isn't a shortage of storylines heading into tonight's nationally-televised showdown between Clemson and Miami, a matchup with game-of-the-year potential. A top-10 ACC faceoff, Trevor Lawrence vs. D'eriq King, the potential for "Hurricane Game II" have all gathered together to provide one of the most hyped regular-season games for the Tigers in recent memory.
So buckle up, grab your favorite umbrella or poncho and brace yourselves. The Tigers have outscored the Hurricanes 96-3 in their previous two matchups, but tonight will be different. This is a hungry Miami squad, desperate to prove that "The U" is indeed back. And for sixty minutes tonight, I predict that's exactly what they'll do.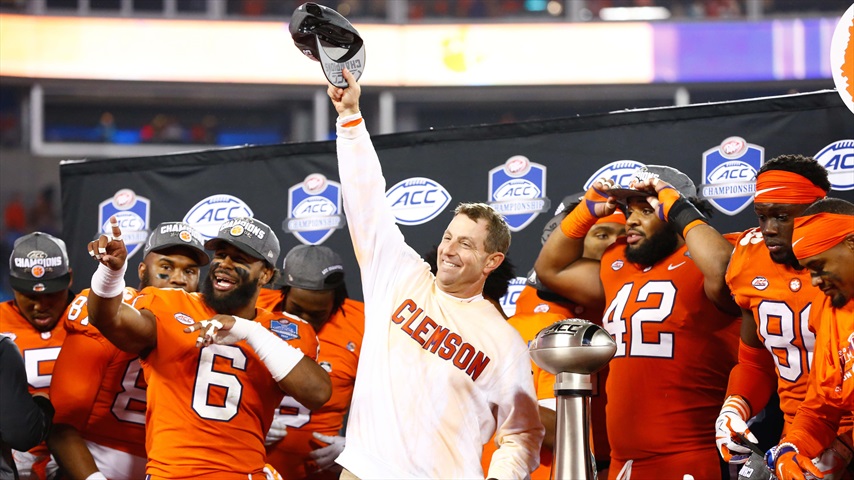 © Jeremy Brevard-USA TODAY Sports
The Hurricanes will hang fairly tough with the Tigers, the inclement weather providing them more benefit than Clemson. But just because Miami is back in the front seat of college football doesn't mean they're going to be driving the car by the end of the night.
Expect this one to stay close, but much like in 2015 vs. the Fighting Irish and 2016 vs. the Cardinals, Clemson will find a way to power through the Miami onslaught and come out on top, outlasting two different Hurricanes during a memorable night in the Valley.
PREDICTION: Clemson 38, Miami 28
Never miss the latest news from Clemson Sports Talk!
Join our free email list
PRESENTED BY