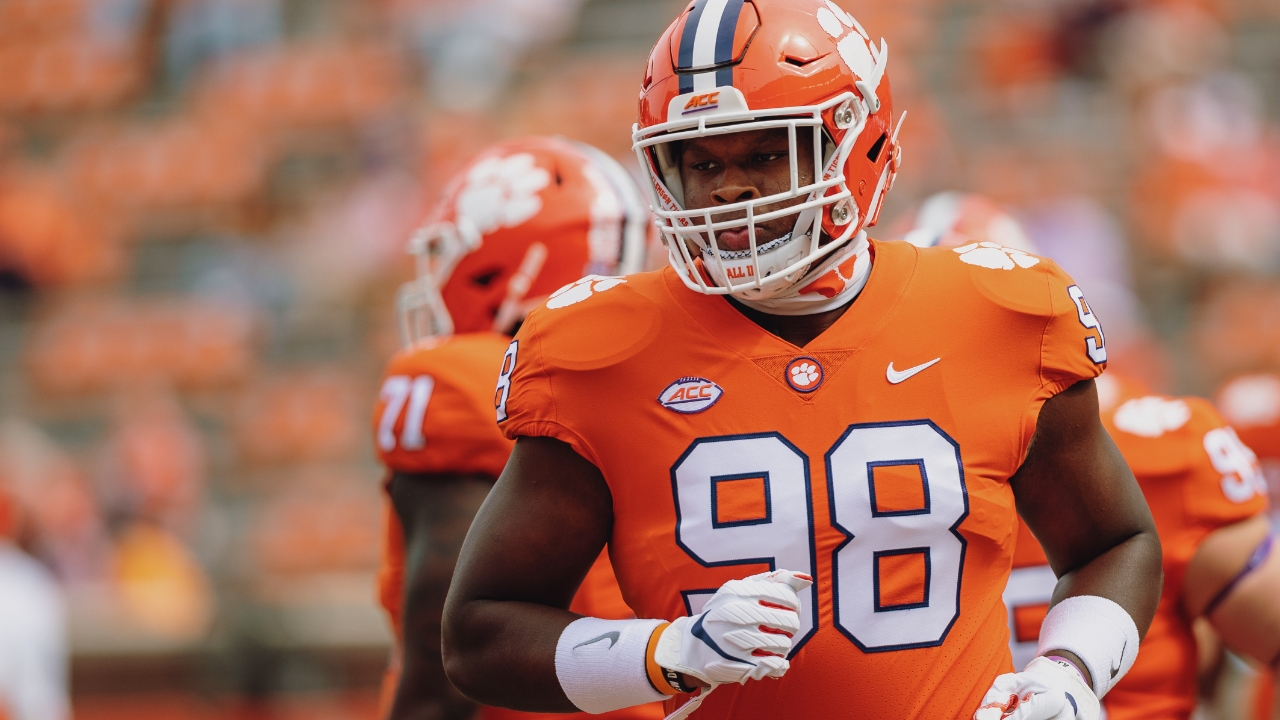 Photo by Courtesy of ACC Media Portal
Clemson Football
Top two freshmen will face off in Atlanta according to ESPN
---
Most Clemson Tiger fans are well aware that two of the top freshmen in college football are playing on Brent Venables' defensive front in Myles Murphy and Bryan Bresee. This week, according to ESPN, the top two freshmen in college football will face off in Atlanta this weekend and the duo could meet face-to-face several times.
Clemson's Myles Murphy tops ESPN's list as the No. 1 freshman so far this season, but just behind him in Yellow Jacket quarterback Jeff Simms. Here's what Tom VanHaaren had to say about the two players.
1. DE Myles Murphy - Clemson Tigers
Murphy had a breakout debut -- seven tackles and two sacks against Wake Forest -- and has been a consistent starter for Clemson in the Tigers' first few games. He has become more and more comfortable each week, building his stat line in the process. So far, Murphy has 19 total tackles, 2.5 sacks and a forced fumble.
Myles Murphy has recorded 19 total tackles, 2.5 sacks and a forced fumble through his first four games as a Clemson Tiger.
2. QB Jeff Sims - Georgia Tech Yellow Jackets
Sims has a tall task being a true freshman quarterback, trying to lead a team while still growing and learning a system. He has done an excellent job commanding the offense, with a few hiccups here and there, to be expected from a true freshman.
Sims has 944 pass yards and five touchdowns in the first four games. He ranks 21st in pass yards among all FBS quarterbacks and also has 251 rush yards with three rushing touchdowns.
Never miss the latest news from Clemson Sports Talk!
Join our free email list