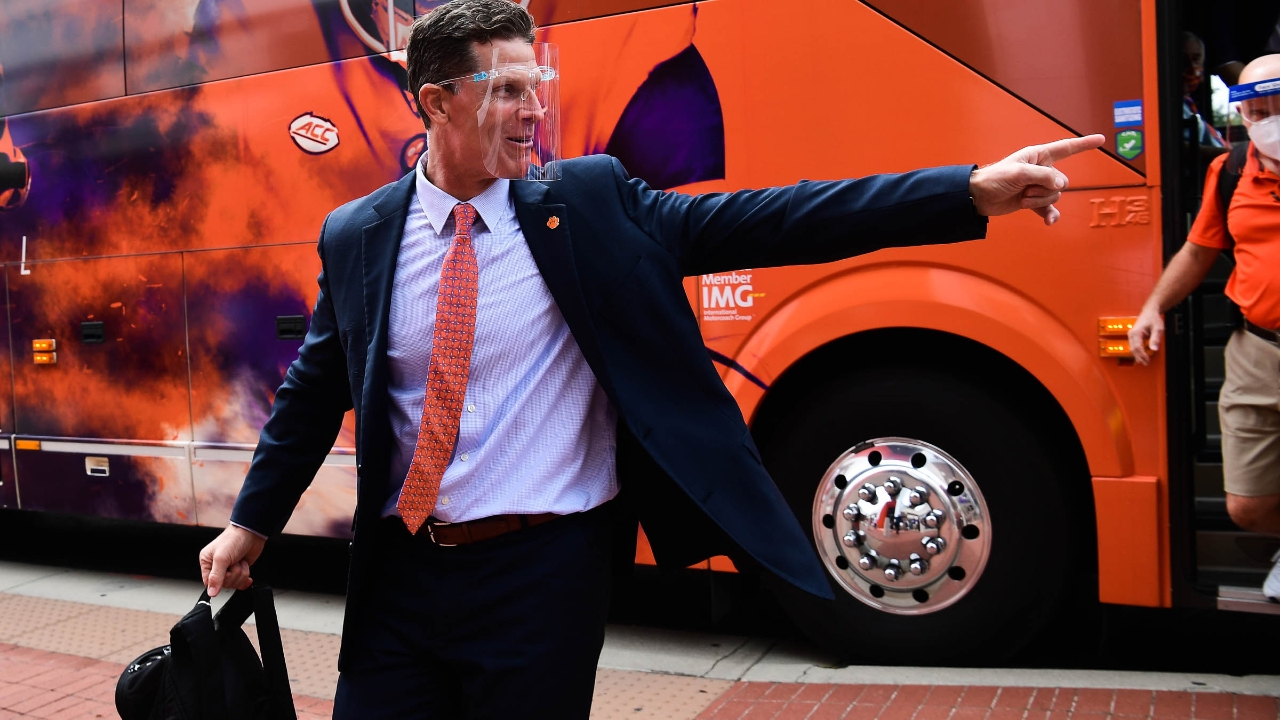 Photo by Courtesy of ACC Media Portal
Clemson Football
Brent Venables on Boston College: "They have tremendous balance"
---

Feel the difference - The MOST DIGITAL CONTENT covering your CLEMSON TIGERS! Avoid clickbait and sites bloated with advertising!
---
ON BOSTON COLLEGE'S IMPROVED OFFENSE:
"Yeah, I mean, offensive football, in particular, is about, the timing and cohesion and getting everybody on the same page. They didn't do any spring ball. They got a lot to their offense. As they showed last week and at different times this year. They have tremendous balance, they've got good players that know how to block and move people. Good running backs and they've done a great job of recruiting skill guys that fit their system."
ON BC's TIGHT END PLAY:
"He's big, and he's athletic. And he's just a huge target, got great hands. And then again, they don't do some of the traditional things that we see in the spread world. Some of it they do and then other ways they use them are not the normal ways. And they have other tight ends and formations. You got to kind of sort things out. So, he's definitely a future guy, an excellent player. And somebody that for the flow of their offense, he's a critical part of that. No doubt."
ON BRYAN BRESEE:
"Yeah, really good. You know, I'm sure he would tell you that he's got a lot to learn and to get better at and he's a sponge. He doesn't make the same mistake over and over and over most of the time, he learns quickly, got a lot of pride. He's a pleaser, high motor. Tough guy. Loves to play, loves to compete, loves to practice. So we gave him passing marks up to this point."
ON NOLAN TURNER:
"Well, since the day he got here, it's been like, golly, well, that worked out well for us. Just, he does everything right. Again, he's always got a great attitude, he's a giver of his time, just a great teammate, somebody that shows great appreciation on the field. You know, all the details and the work and the preparation, just how he practices, shows up. So again, just a great example for those guys around him. And a great example for all of us, you guys included us that love college football."
Never miss the latest news from Clemson Sports Talk!
Join our free email list
PRESENTED BY