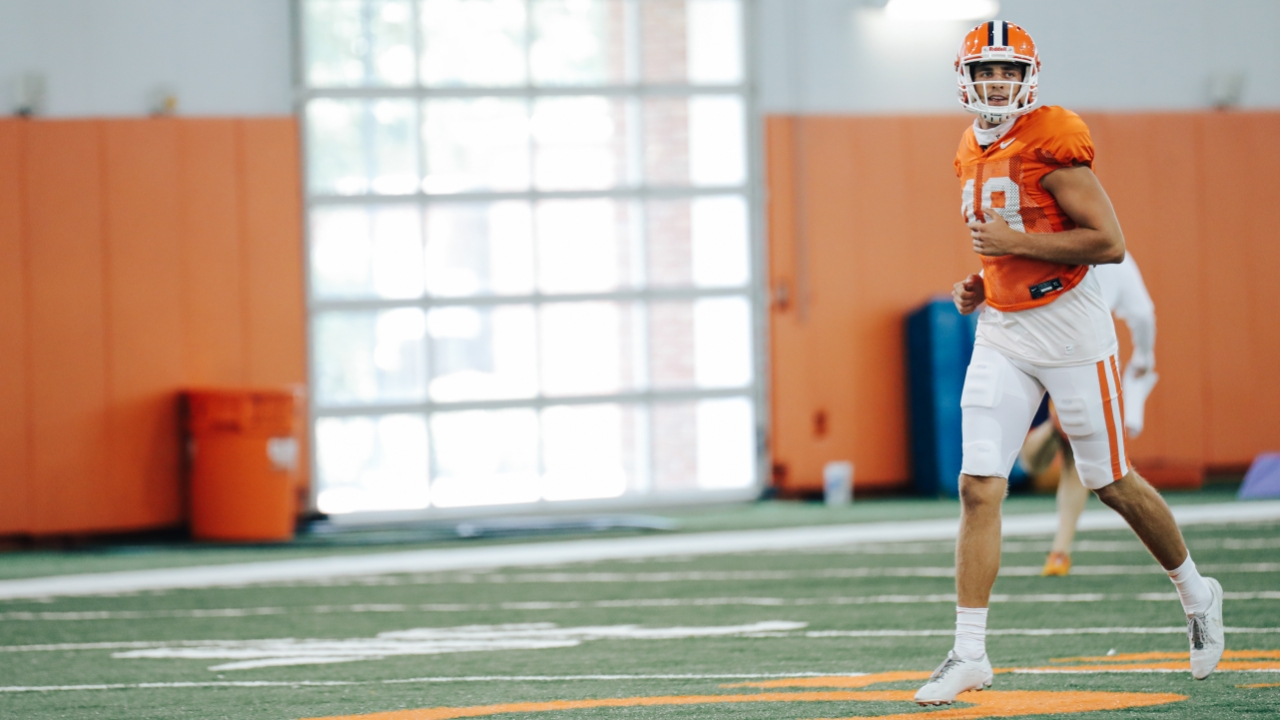 Photo by Courtesy of Clemson Athletics
Clemson Football
'Punters are athletes too': Will Spiers opens up about his role at Clemson
---

Feel the difference - The MOST DIGITAL CONTENT covering your CLEMSON TIGERS! Avoid clickbait and sites bloated with advertising!
---
A guy that your dad faced in the MLB named Tom Lab, a former pitcher used to joke all the time that 'hey, pitchers are athletes too,'. You've shown in being able to throw the football and run for the fake that punters are athletes, too. Do you enjoy being able to kind of be let loose a little bit and show the athletic side of Will Spiers?
"Yeah, I mean, definitely for sure. Like you said, punters are athletes too, and just being able to show that is pretty cool. And it's been a fun year so far, and just trying to keep it going."

When you hear that a fake punt is called, how do you try and disguise it? I mean obviously, you probably want to grin, because you're like, Oh, I know, this is coming. But is there any way to try and disguise it or not tip off the defense too quickly?
"I think the biggest thing is just going out there like it's a normal punt, just with the same process, the same routine, I guess, when we run out there and just not giving it away by just making it like we're just putting the ball."

When you go into that fake punt mode, it's always under the guise of a rugby-style kick. Right?
"Well, I guess it just depends on the call."

When you're sitting back there, you're one of only a handful of people in the stadium that knows what's going on. What's racing through your mind at that point?
"I guess a little bit of nerves for sure. But just excited for the opportunity. It's cool, being able to go out there and do something other than just punt the ball so it was fun, for sure."
Never miss the latest news from Clemson Sports Talk!
Join our free email list