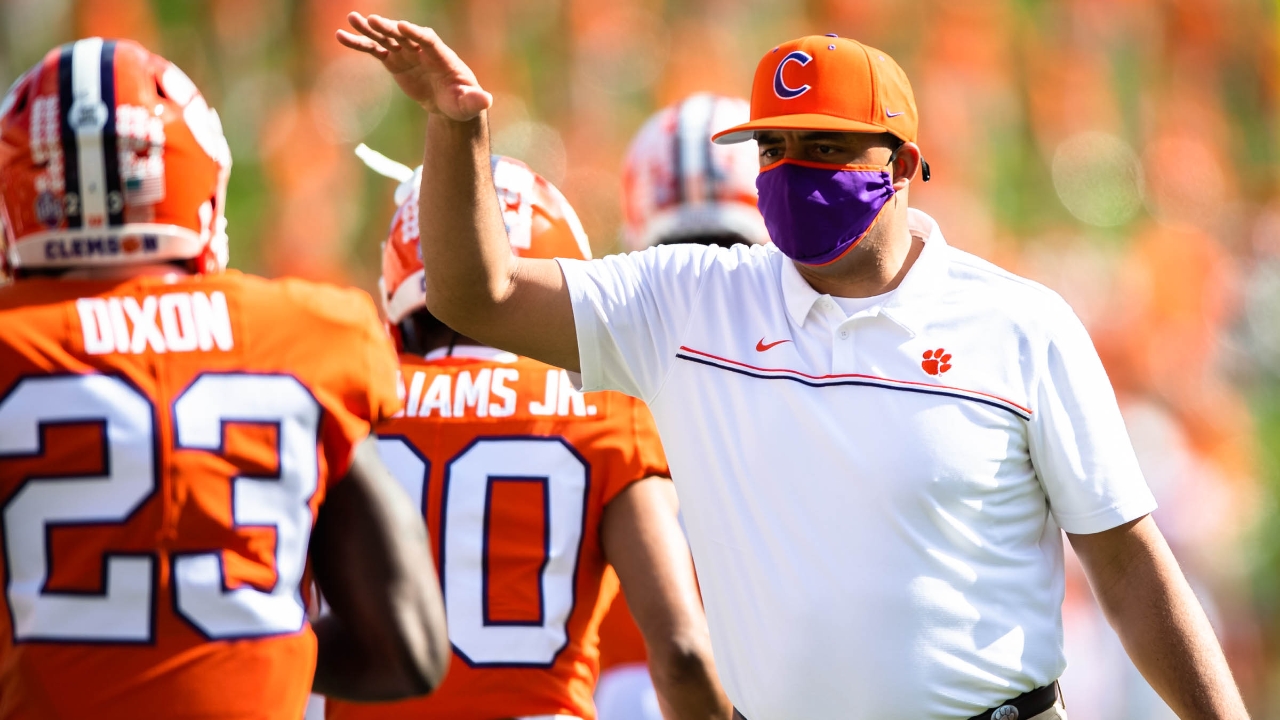 Photo by Courtesy of ACC Media Portal
Clemson Football
Tony Elliott: People got to see 'the DNA' of Clemson's program
---
On challenging the offense:
Tony Elliott said Swinney challenged Travis Etienne, Amari Rodgers, and Cornell Powell before the game. Told Powell to play at 100% and be consistent to help out D.J. during the game.
On the gameplan adjustment for D.J.:
"To be transparent, we found out on Thursday afternoon at 12:45. There wasn't a ton of change to the plan."
On how D.J. got the news:
- At about 12:45 on Thursday Elliott peaked his head in the QB and D.J. was in there watching film. When Swinney dropped the news about Lawrence to Elliott he told him D.J. was watching film. Swinney went to the QB room closed the door and talked with D.J. about the situation.
On any adjustments during practice reps this season:
Says that Clemson adjusted the reps per period back in fall camp due to COVID-19. - meaning players like D.J. would have gotten more reps at this point than the traditional season would have required.
On his message to the offense at the half:
"This is a game that you're going to remember forever. We have an opportunity to show people what the DNA is of our program. It's bigger than a coach. It's bigger than one player."
On Trevor Lawrence's status for Notre Dame:
"If he's there, he's there. The standard doesn't change. No one is going to feel sorry for us."
Never miss the latest news from Clemson Sports Talk!
Join our free email list
PRESENTED BY