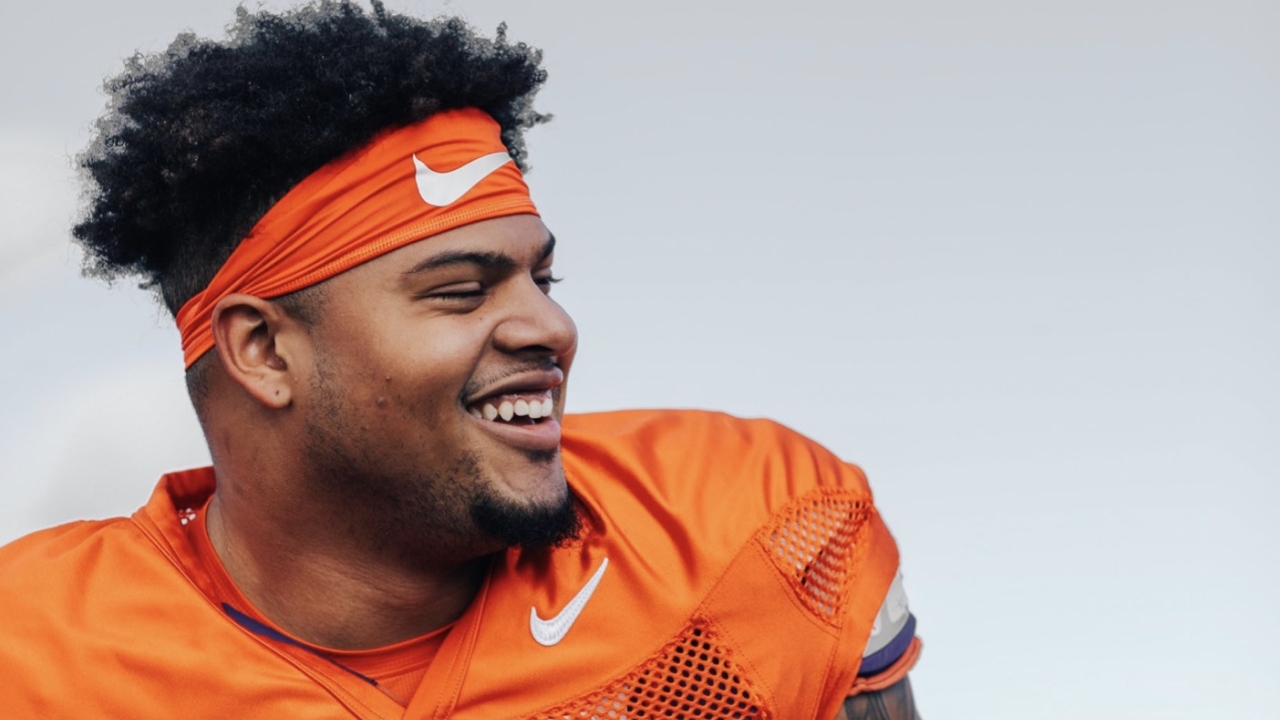 Clemson Football
Xavier Thomas on Clemson's freshman defensive line: 'it's really special to see'
---

Feel the difference - The MOST DIGITAL CONTENT covering your CLEMSON TIGERS! Avoid clickbait and sites bloated with advertising!
---
As No. 1 Clemson gets ready to face off with No. 4 Notre Dame, they will do so without Xavier Thomas in the first half after a targeting call against the junior defensive end during the Boston College game.
Here are a few quick notes from his time with the media earlier this week.
On his targeting penalty that will keep him out of the first half against Notre Dame:
"Just trying to basically make a play. I saw him get ready to throw it, so I jumped up and tried to hit it, but my instinct was just the duck my head down. It wasn't like I was really trying to target his head or something like that. It was really just instincts, just playing football."
On what it was like to go through COVID-19 and to get back on the field:
"I'm actually feeling a lot better. It's really a week to week thing. I'm getting better each week. Coming back in summer, I was just really winded. My breathing wasn't really good coming back recovering from COVID. I'm really feeling good now."
On what he weighs right now:
"I'm at about 270 right now. I'm definitely still working my way back down. My goal is about 255 or 260. That'd be my goal for the remainder of the year. That's where I'm at, but I have to keep making progress every week and just keep working with what I got."
On what it was like mentally dealing with COVID-19 and then strep:
"Oh, it was definitely rough at first, but I have a lot of support from my family, friends, and my coaches and teammates. You've just got to follow his plan. Definitely not what I planned. It was a real big year for me. Follow his journey, follow his plan, and just stay the course and do anything. Control what I can control, this was out of my control this year, so I'm just doing what I can."
On if he ever thought he might not get back to 100%:
"I never really worried about that. I knew I would definitely end up being 100% regardless, but it was just the timing of it-- like it was very frustrating at first. I was at a really good point at the spring ball, and in dealing with the COVID stuff, it just set me back a lot. That was really frustrating at first, but I've definitely grown, man. I missed it-- personally just really a challenge for me."
On how close to 100% Thomas is physically:
"I would say I'm about halfway there. I know where I can be. I know the best I can be, and I'm nowhere near that. I just work with what I've got right now. It felt good to get a sack."
On the young defensive linemen:
"Those guys have stepped up big time. I mean, we all know those guys can play ball, way back when they came into the spring. We knew we would have a great young D-Line. The talent those guys have and the work that they put in, it's really special to see those young guys come in with such a mature mindset just coming in to work. Not really paying attention to all the outside media just coming to work. This is a very special group of guys."
On what's stuck out about D.J. Uiagalelei:
"We definitely already knew D.J. was special. It was definitely a shocker when Trevor got COVID, but it really wasn't a big scare. We know D.J. is a great player and things that he can do it. We know that Clemson is gonna be in great hands when Trevor decides to leave-- after whenever, so we know D.J.'s a great player. He can make some great things happen. As you could see this past weekend."
Never miss the latest news from Clemson Sports Talk!
Join our free email list