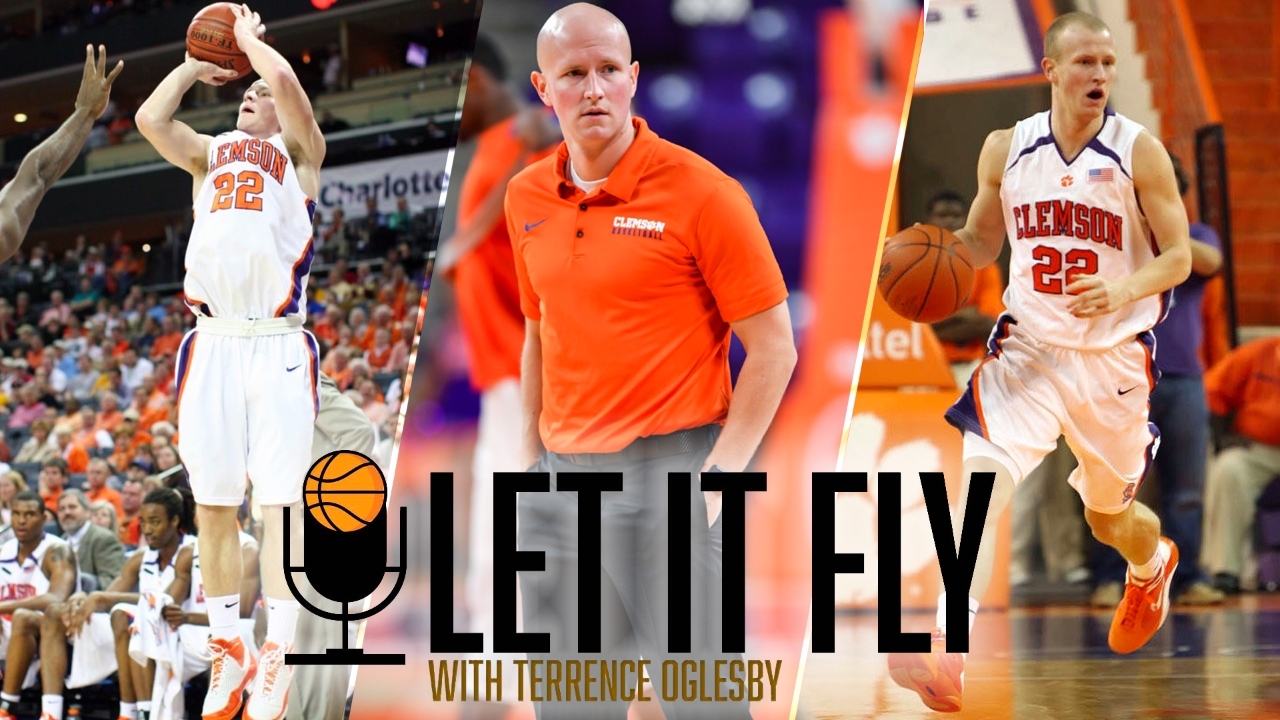 Clemson Basketball
Oglesby on playing at FSU: "You gotta worry about mom jumping over three rows of seats"
---
Let It Fly: Season 2, Episode 2
The former Clemson basketball star hosts the LIVE version of Let It Fly on Thursday evenings at 7:00 PM. The show can be seen on Facebook, YouTube, and other outlets.
On Amir Simms who was named a Preseason All-ACC First Team Selection:
"Turns down the NBA Draft-- the only player in the ACC to lead his team and points, rebounds, assists and blocks really well rounded on the offensive end. Brings value with his leadership and you're able to run your offense through him if you're Brad Brownell, and bring the five men out with his shooting ability. One or two players on the team that was able to shoot better than 40% from three last season and really brings an extra element on offense with his passing as well."
On Hunter Tyson:
"One of the things that worries me about Hunter Tyson, in particular, is he's somebody that gets pigeonholed as a three-point shooter. Hunter is best when he does other things on the floor, whether it be rebounding, moving the ball, or running the break. He's not necessarily just your catch and shoot guy and do nothing else. He's a very good rebounder, especially in traffic and he really battles down low on defense. He's able to cover some different positions defensively, more than three in the four positions and he's able to switch out back and forth."
"One underrated skill that not a whole lot of people talk about is your ability to cut hard on every possession and Hunter does that. He's able to bring some pace to the offense off the ball. He's able to stretch the floor. Hopefully, he's able to improve on his 32% from three."
On Jonathan Baehre:
"The wild card of the entire season (is) Jonathan Baehre, 6'10 out of Germany, 207 pounds. Did one year of high school in Georgia, went to UNC Asheville for two years. Really performed well at times (against) Big South competition and then was able to actually close out his career at UNC-Asheville with a 24 point 14 rebound performance against Southern Cal."
--
As you know, Clemson Sports Talk is dedicated to bringing you the most digital content of any site covering your Tigers and Terrence's show adds to our growing list of shows! His insight into college hoops is incredible and there is no doubt that he is a rising star in the college basketball business.
Subscribe to his podcast on your favorite podcast player!
Terrence's analysis is at the top of the mark and he's even added a Preseason Magazine this year: LetItFlyWithTO.com
You can get 10% off using the Promo Code: clemsonsportstalk
Hosted at the incredible Pronk Studios, Oglesby gives fans of college hoops a look around the country, with an emphasis on the ACC and your Clemson Tigers.
Never miss the latest news from Clemson Sports Talk!
Join our free email list