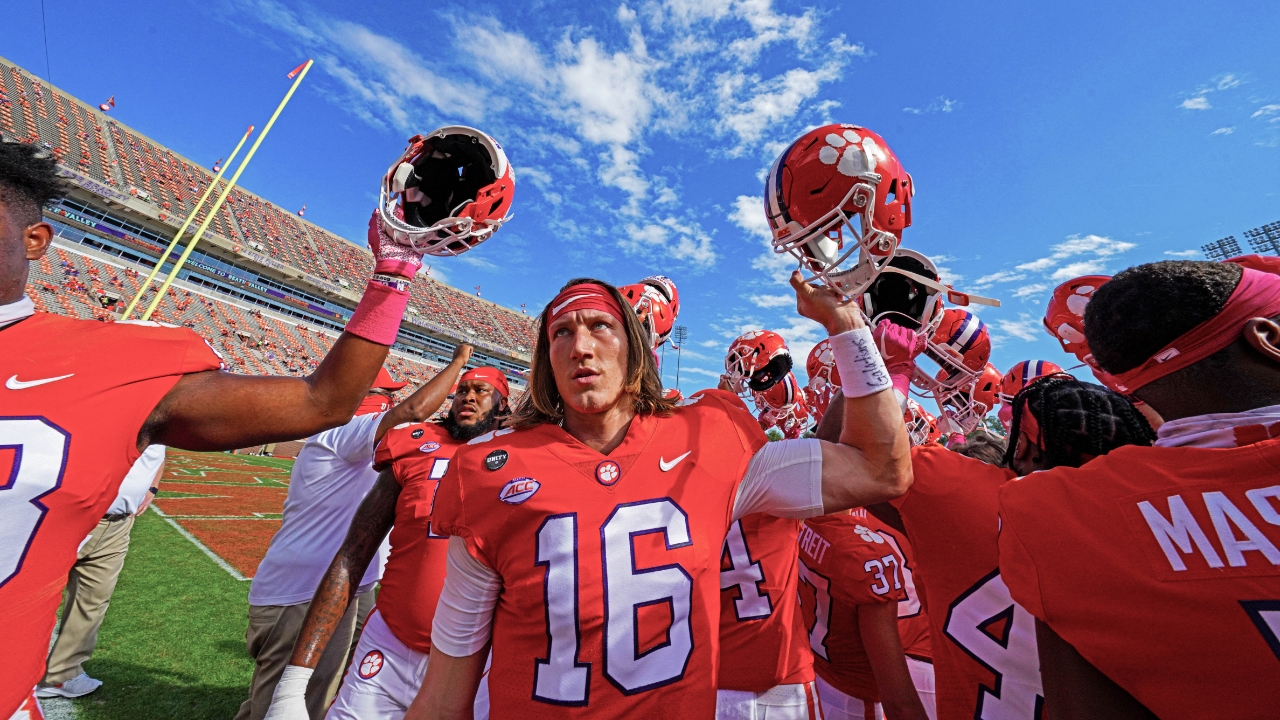 Photo by Courtesy of ACC Media Portal
Clemson Football
Trevor Lawrence trumps NFL talk
---

Feel the difference - The MOST DIGITAL CONTENT covering your CLEMSON TIGERS! Avoid clickbait and sites bloated with advertising!
---
Every time one of the NFL's bottomfeeders finds a way to lose a game (we are looking at you, Jets), messages on social media begin to flood in about Trevor Lawrence saving the franchise.
Clemson's 6'6 star has been scintillating during his time playing collegiately, but those days appear to be numbered as Lawrence only has a handful of games left if he chooses to turn pro. During his COVID-19 diagnosis, Lawrence had an opportunity to reflect on the short amount of time he might have left in Tiger Town.
"I definitely thought about it. (But) nothing changes as far as my goals and what I see for this team, and for myself, those are still the same," Lawrence noted. "Just to get more time to really let that set in if I do decide to leave after this season."
Clemson's remaining games include road trips to Florida State and Virginia Tech and the season's final home game on November 28 against Pitt.
"I've really only got one more home game, so that's just kind of surreal-- knowing that game against Pitt will be my last home game if I decide to leave," Lawrence said. "I just want to maximize it and make the most of it."
For Lawrence, that thought process comes from just working every day, not looking too far ahead. He tries to stay in the moment, especially when it comes to his future.
"Just seizing every day and making the best of it-- winning the day. That's what I'm going to do until obviously, I have a decision to make, but I'm going to make the most out every day," Lawrence said.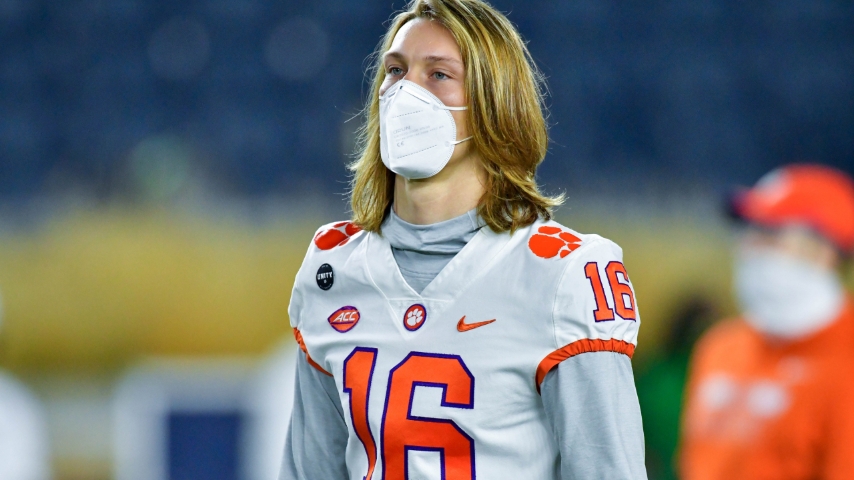 Courtesy of ACC Media Portal
After being asked ad nauseam about what decision he plans to make, Lawrence said he wants to enjoy the time he has left at Clemson, whether he leaves after this season or next.
"My mindset is the same. I really don't want to talk about it anymore," Lawrence noted. "So whatever I decide to do, you guys will know, in January or February. I'm just trying to enjoy it."
The quiet and humble Lawrence said he doesn't "want any more people talking about me than they already are" as Clemson advances through the rest of their schedule.
"Obviously, I'm not trying to make a stir. My thing is, I'm just never gonna corner myself to where I have to do something just because of something I said in the past," Lawrence told ClemsonSportsTalk.com.
"I'm leaving the door open for all my options. That's really all I am going to say about it. Just trying to enjoy my time here, however much I have. At the end of the day, I want to leave myself opportunities and take everything in and make a decision."
Never miss the latest news from Clemson Sports Talk!
Join our free email list
PRESENTED BY