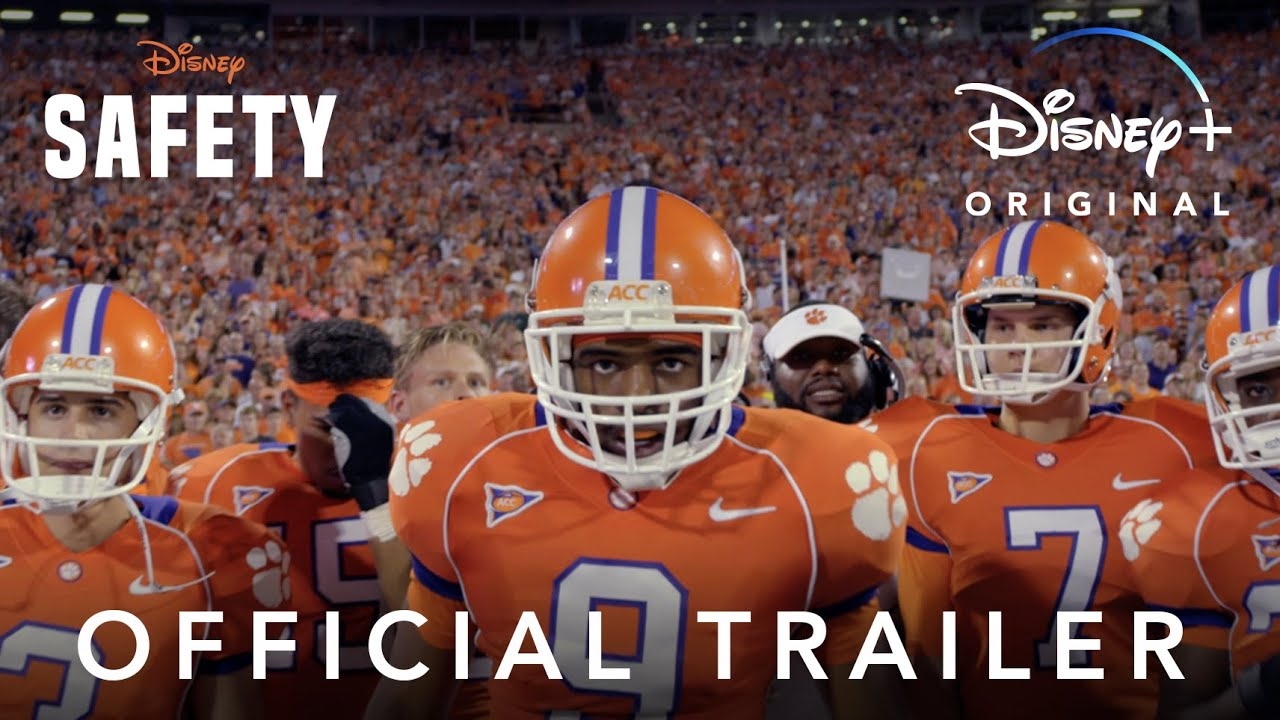 Clemson Football
WATCH: Disney's Official Trailer for 'Safety'
---
Walt Disney Pictures' "Safety," a drama inspired by the uplifting story of former Clemson safety Ray McElrathbey is set to be released next month. Directed by Oscar® nominee Reginald Hudlin ("Django Unchained," "Marshall"), written by Randy McKinnon ("Where the Water Runs") and Nick Santora ("Scorpion," "The Fugitive at Quibi") and produced by Mark Ciardi ("Chappaquiddick," "Invincible"), will stream exclusively on Disney+.
"Safety" is the empowering story of Ray McElrathbey, a young man facing a series of challenging circumstances, whose faith and persistence help him to triumph over repeated adversities and play football on scholarship at Clemson University, all while struggling to raise and care for his 11-year-old brother Fahmarr.
"This is a powerful script that touches everyone who reads it; and now we are assembling a cast of wonderful young actors who will bring Ray McElrathbey's amazing true story to life on the screen," says director Reginald Hudlin.
"Safety" will film on locations in both Clemson, South Carolina and Atlanta, Georgia before wrapping production in mid-November. The film stars Jay Reeves ("All American") as Ray; Thaddeus J. Mixson ("The Grind") as Fahmarr; and Corinne Foxx ("47 Meters Down: Uncaged") as Kaycee.
– From EW.com
Written by: Omar Sanchez
Hudlin told EW he was compelled to direct Safety as a way to tell an inspirational story of someone getting out of "an impossible situation" through his own inner strength and the support of the community around him, in this case, the town of Clemson, S.C.
"Clemson is a very specific culture. It's a school with an incredible legacy of winning football teams," Hudlin says. "It also has a legacy of having a family spirit that you see in action in the course of the film."
Hudlin was immediately drawn to Ray's triumph — a tale of overcoming "barriers that don't stop coming." Hudlin also saw parallels to his own story of overcoming the odds. Hudlin is from Centreville, Ill. — currently, a population of just around 5,000, although he mostly grew up in East St. Louis, he says. "Coming from a small town, being thrown into a high-pressure environment and that feeling of treading water. I know the feeling when failure is not an option."
Safety follows a line of inspirational sports movies that can fit a holiday weekend binge, including classics like Remember the Titans and Brian's Song. This time the movie will be premiering on streaming, a way for Disney+ to capitalize on families flipping through streaming services during the winter season.
"My hope is that throughout the Christmas holidays, folks can get together and watch Safety. After a big meal, everyone can go watch it and have a good time," Hudlin says.
Watch the first trailer above. Safety premiere on Disney+ on Dec. 11.
Never miss the latest news from Clemson Sports Talk!
Join our free email list