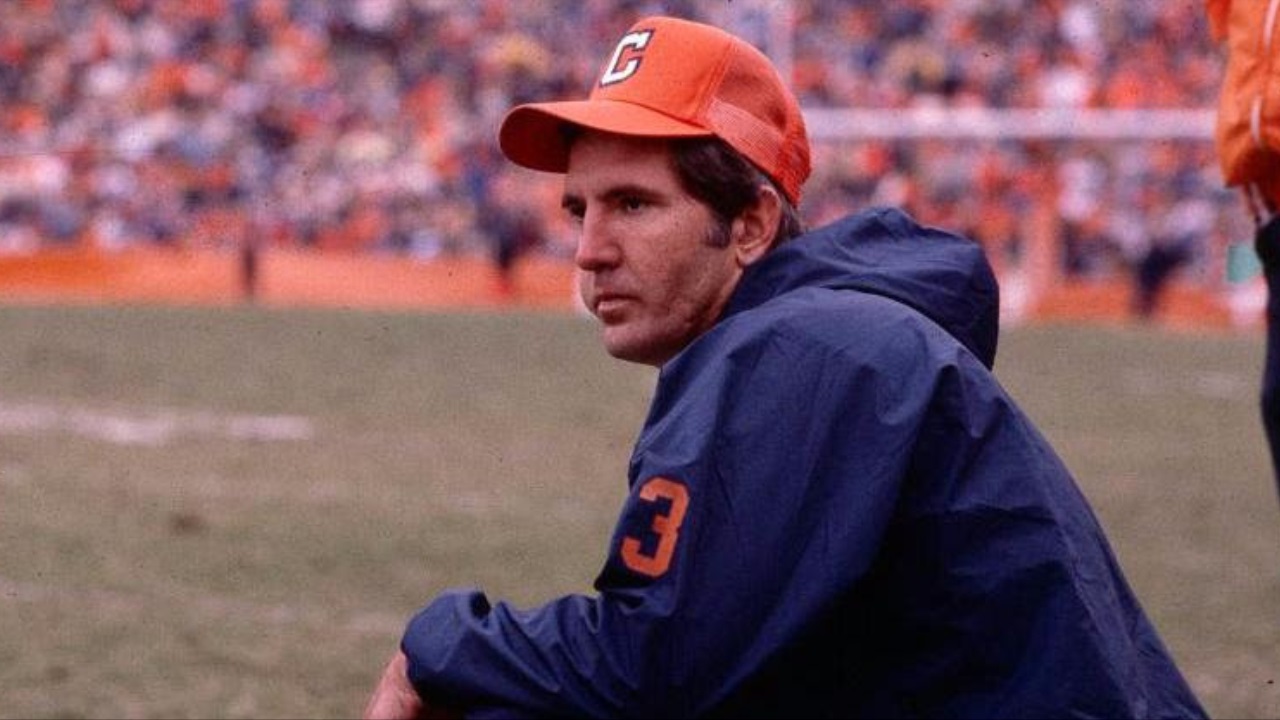 Clemson Football
Way Back When: The punch that ended Woody Hayes' career and catapulted Danny Ford's
---

Feel the difference - The MOST DIGITAL CONTENT covering your CLEMSON TIGERS! Avoid clickbait and sites bloated with advertising!
---
A 2 a.m. meatball sandwich run. That's where it all began.
On almost every other night, Danny Ford was already tucked into bed, fast asleep, preparing to game plan hard the very next morning.
But Ford's nerves had overtaken him.
"I was so afraid we were going to get the stew beat out of us," he recalled. "I hadn't eaten all day."
Just a month before that December evening, Ford was the Offensive Line Coach for a Tiger team poised to build upon a recent run of success. But when former Clemson head coach Charley Pell departed after the 1978 season to accept the same position at the University of Florida, the 30-year old Ford was thrust into the role of Pell's replacement.
By accepting the interim position, he became the youngest Division I head coach in college football.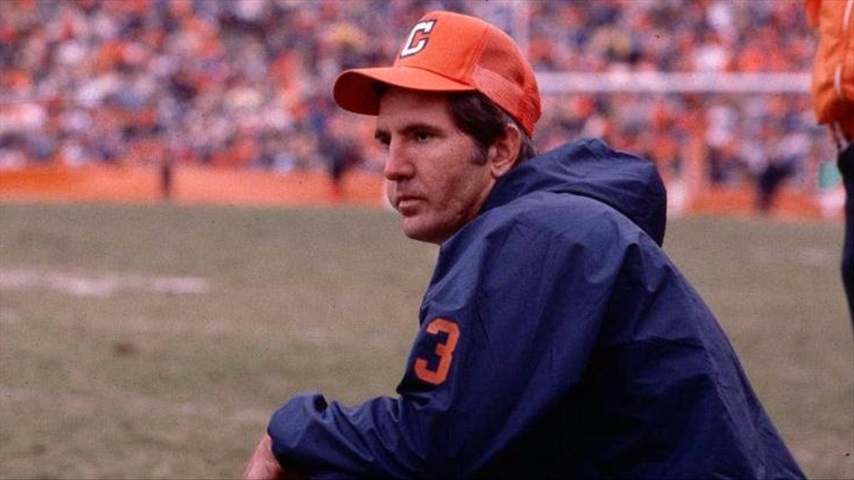 Clemson Sports Talk
Ford's first task? Oh, nothing too tricky.
Just leading the 7th-ranked Tigers into a Gator Bowl matchup against a powerhouse Ohio State Buckeye squad, led by all-time great head coach Woody Hayes. No big deal.
Hayes had been coaching college football since 1946. Ford wasn't born until 1947. The showdown of head coaches was as close to a David vs. Goliath story as it could be.
Ford remembered attending his first-ever press conference, days before the game.
"I had never been to [a press conference] before," he said. "But leading up to the game, when [Woody Hayes] got up and talked, I was like a reporter. I would be in a corner all by myself. And I would just listen to him."
Ford admired Hayes, as did a majority of the college football world. Sure, he was known for his fiery temper and often-classless attitude toward officials and players. Some of the previous incidents involving Hayes include:
– Throwing his headset at a USC Trojan defender during the middle of a play.
– Hurling a first down marker across the field like a javelin throw at the Olympics.
But despite every mistake Hayes made in failing to handle his anger, he more than accounted for them with his performance at the helm in Columbus.
Hayes brought five national titles to the Buckeye State. Additionally, he was named Eddie Robinson National Coach of the Year three times throughout his 27-year Ohio State tenure.
"I was scared to death," recalled Ford. "He was an icon, and I was just a kid."
So when the Tigers emerged victorious over Hayes' Buckeyes, the newly-promoted head coach was ecstatic. The 17-15 Gator Bowl victory was a storybook launching pad for Ford.
After the high of celebration died down, he began to unwind in his Jacksonville hotel room. He glanced over at his wife, Deborah, and reality hit him in the form of a loud growl beneath his orange jacket.
"I was starving. So by the time the game was over, my wife and I left the hotel and walked to the beach. We found a meatball sandwich shop at about 2 in the morning."
But when Ford returned to his hotel after his late-night food run, that's when the chaos ensued.
"By the time we walked back, there was a bunch [of media personnel] waiting in the lobby."
Reporters and journalists were scrambling to question Ford about the game. They weren't hoping to ask about the final score or his team's inspired performance, rather one unforgettable moment that happened toward the end of the fourth quarter.
"All I saw was that a fight started out there," said Ford. "We did like we were supposed to do and were taught to do. I ran out there to break it up, and one of [Ohio State's players] grabbed me and threw me to the ground. I think he thought I was the team manager or something. I picked my hat up and got back to the sidelines in a hurry."
The play in question — and all over national news — took place with just over two minutes left in the final frame. With the Buckeyes driving and attempting to take the lead, quarterback Art Schlicter floated an interception straight into Clemson noseguard Charlie Bauman's arms, sealing the Tigers' victory.
"The ball was thrown perfectly," said Bauman. "A real tight spiral, chest-high and softly thrown. The center attempted to chop block me, but instinctively, I used my hand to ward him off. My strides back toward the left were in perfect unison with the ball path. Fortunately, I caught it."
As Bauman stood up to celebrate his bowl-clinching play, he was slapped on the rear end by Tiger defensive end Jeff Bryant. However, coinciding with Bryant's slap was a more controversial strike from a far more polarizing figure.
Hayes punched Bauman square on his throat, and an all-out brawl ensued. Hayes — after nearly three decades of college football royalty — resigned before leaving Jacksonville the next day. He never coached again. In 1987, Hayes passed away at age 74.
Even after the extraordinary events of Ford's first game and Hayes' last, Ford wants to make one thing clear. Hayes, despite his actions and tendency toward outbursts, isn't a bad guy.
"Some things people probably don't realize: (Hayes) called after that and got Charlie Bauman's telephone number," Ford said. "It was on a Sunday. He called and asked me, could he speak with him? I said, 'Certainly, but he was in study hall.' He said, 'Well, we don't have study hall on Sunday night. We just have study hall on Monday through Thursday. I think I'll go back and put that in.' He did visit with him."
Ford would go on to accumulate a 96-29-4 record in charge of the Tigers, leading Clemson to its first-ever national championship in 1981. His swan song in Tiger Town came in 1989, fittingly beating West Virginia in the same Gator Bowl where his career began.
Ford says he will continue to remember Hayes, who he calls a "legend," for his teams' performances on the field, not his misguided actions from the sideline.
"I don't know that you can overstate it, because it ended the career of an icon. I don't like to remember it like that. I don't like to say it was his last game.
"But that's history, and that's what happened. And you can't change that."
Never miss the latest news from Clemson Sports Talk!
Join our free email list