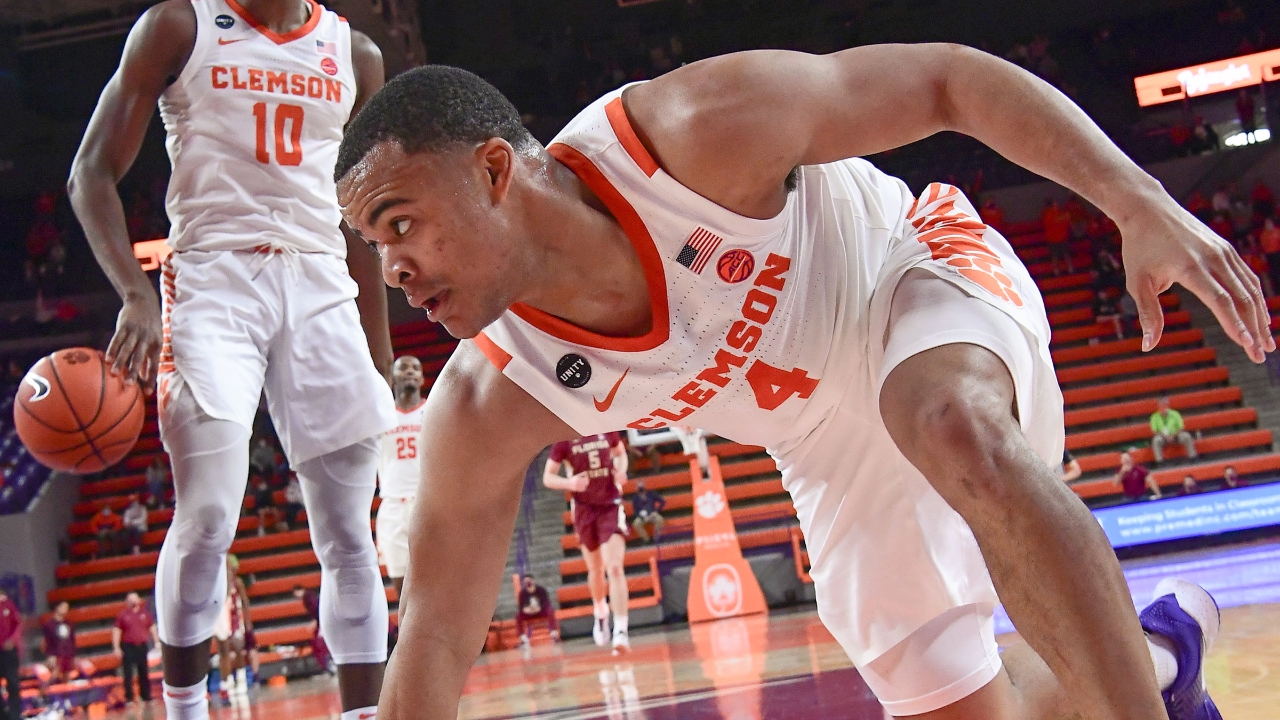 Photo by Ken Ruinard-USA TODAY Sports
Clemson Basketball
Call, Don't Text: Brownell's offseason challenge to Nick Honor paying off
---

Feel the difference - The MOST DIGITAL CONTENT covering your CLEMSON TIGERS! Avoid clickbait and sites bloated with advertising!
Register for your FREE ACCOUNT today, and you are eligible to win a LIMITED EDITION CLEMSON FOOTBALL. ←
---
Brad Brownell's assignment for Nick Honor during the COVID-riddled offseason was simple: Call two teammates every day. Don't text them; call them.
The sophomore guard understood Brownell's reasoning, but that didn't soothe his hesitations. Honor had always been a shy character. Brownell knew this about him and was determined to ease him into change.
"He's kind of a quiet guy," said Brownell. "He's a little bit shy at times."
Brownell noticed Honor's independence and self-reliance from the moment he transferred from Fordham in 2019. Not that anything was wrong with those traits off the court, Brownell reiterated, but the 10-year head coach needed more vocality from his point guard on it.
"He's kind of a quiet guy. He's a little bit shy at times."
"He's happy to just do things by himself, and he needs to change that on the court. He can't be that guy on the court. So one of the things I told him was, 'hey man, you've got to invest more with your team and show people you're coming out of your shell.' I've really challenged Nick to be more vocal this season. He's got to show more personality. He's got to show more emotion."
But with COVID in the midst of ravaging the world, Brownell knew opportunities for Honor to become more acquainted with fellow players were limited. So Brownell instructed Honor to pick up his phone and call his teammates. Intentionality was the key. Shooting them a text just wouldn't do.
"In COVID, there was only one way to do it," said Brownell. "You've got to start calling people and talking to guys, not just texting them.
Though a limited sample size, Brownell has already noticed the adjustments in Honor's on-the-court presence.
"He's really tried this year to be more vocal. And there's a confidence that he gives our team when he's more vocal because we all think he's a great player. We have trust in him, and we have faith in him."
The team's faith has been paying off handsomely. Against the 18th-ranked Florida State Seminoles on Tuesday, Honor dropped 13 points off the bench and provided the Tigers a much-needed second-half spark. That boost helped power the Tigers to a double-digit victory over the Seminoles to seal the team's first conference win of the season.
But without a challenge from Brownell to Honor during a second-half team huddle, Honor's fire may not have been lit. Brownell dug into the sophomore point guard after a turnover.
"He made a play I didn't like, and so I kind of went after him, to be honest. And he responded. I thought he was a little frustrated and was sulking a little bit, and so I challenged him. And man, he responded like a champ. He did exactly what you want a player to do when you challenge him. And that's to look deep inside, be competitive, and say 'I'll show you."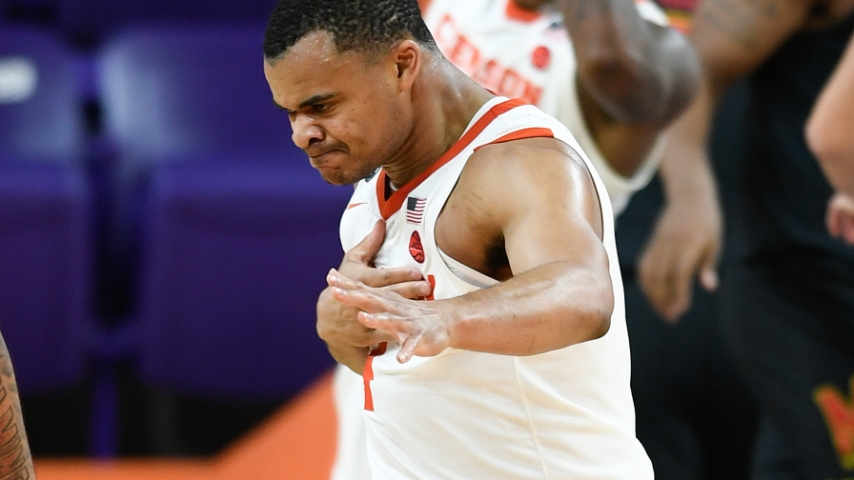 Clemson Sports Talk
And during the Tigers' next game – a Saturday afternoon tilt in Coral Gables – Honor's crucial right-corner three with a minute remaining put the Tigers in position to win. Aamir Simms' bank-shot floater on the next possession accomplished just that. The 66-65 victory over Miami improved the Tigers to 8-1 on the season and 2-1 in ACC play.
While Brownell continues to help Honor develop as both a player and a leader, it's clear how deep the admiration runs for him as a teammate.
"Our guys love him," said Brownell. "They were in the huddle when I jumped him. So they couldn't be happier for that kid when he starts making plays."
"He's been playing this way his whole life. So, he's not going to change now."
---
The Tigers will tipoff tonight at 7:01 PM against NC State (6-1, 2-0) on the ACC Network.
Never miss the latest news from Clemson Sports Talk!
Join our free email list
SPONSORED BY