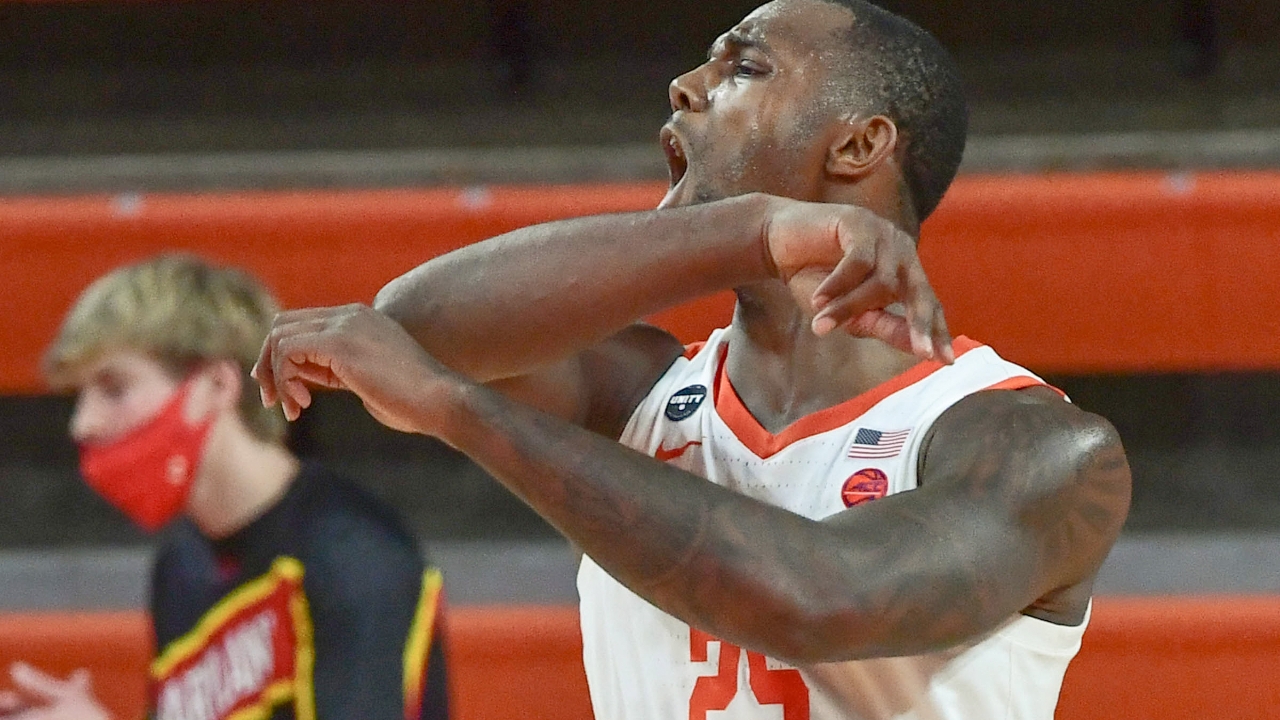 Photo by Ken Ruinard-USA TODAY Sports
Clemson Basketball
#ClemsonGRIT: No. 19 Tigers finding new identity in team motto
---

Feel the difference - The MOST DIGITAL CONTENT covering your CLEMSON TIGERS! Avoid clickbait and sites bloated with advertising!
Register for your FREE ACCOUNT today, and you are eligible to win a LIMITED EDITION CLEMSON FOOTBALL. ←
---
Courage and resolve, strength of character.
In the dictionary, that's how the term "grit" is defined. For the 19th-ranked Clemson Tigers, they're busy defining it on the court. It's a word that frequently flies from the mouths of players and coaches within the program.
"Our team motto is 'grit,'" said Aamir Simms. "We have this saying, 'PPG: pressure, position and grit. That's the beautiful thing about our team."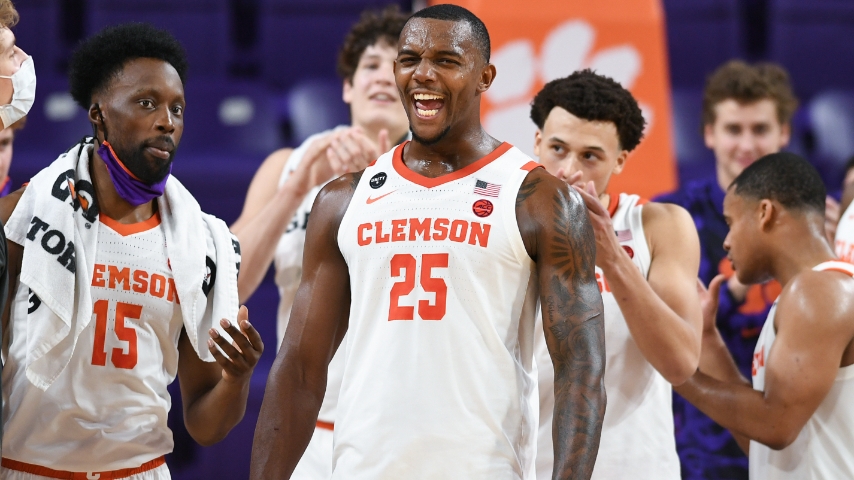 Clemson Sports Talk
Past Tiger teams haven't necessarily taken on a "gritty" identity, even though the phrase has been around for several seasons. In prior years, the Tigers would likely find themselves struggling in conference play, fighting to stay above average in the ACC standings.
But this Tiger team is different.
Led by a career-high 25 points from Aamir Simms, the Tigers flew back from Coral Gables with a down-to-the-wire 66-65 win over Miami on Saturday. Within the final minute, Brad Brownell's squad found themselves trailing by four points.
But unlike Brownell-coached teams of years past, the Tigers dug deep within and found a way to win. Nick Honor's corner three brought them within a point, and Simms' running bank shot with 25 seconds remaining closed the lid on the conference victory.
It's the type of tooth-and-nail performance Tiger fans aren't used to seeing but are welcoming with a warm smile.
"Our guys are confident," Brownell said after the Miami game, the second-straight ACC win for the Tigers. "We played with grit. We just told our guys that it was going to be a 40-minute game. I'm just proud of our guys, because they found a way."
Failure to tough out and win close games has been a Clemson basketball trait, plaguing Brownell since he took the helm in 2010. Seasons chock full of single-digit losses have often withheld Brownell's Tigers from playing postseason basketball. The ten-year head coach has heard it all.
His Tigers can't win the games that matter.
When crunch time comes, Brownell-coached teams don't have what it takes to pull out crucial victories.
Clemson simply isn't a basketball school.
But as Clemson basketball's 2020-21 stock continues rising, so lessens the volume of the murmurs from Brownell's naysayers. #ClemsonGRIT is a massive reason why the Tigers are ranked 19th nationally and currently are the 2nd-highest graded defensive team in the nation.
"We're good," Brownell said. "I thought we could be good, but I feel like we've even exceeded expectations [defensively] to some degree… Guys have just done really well; It's worked out well for us. We've played at a high level.
"I'm just happy that our guys are being rewarded for all their hard work."
Never miss the latest news from Clemson Sports Talk!
Join our free email list