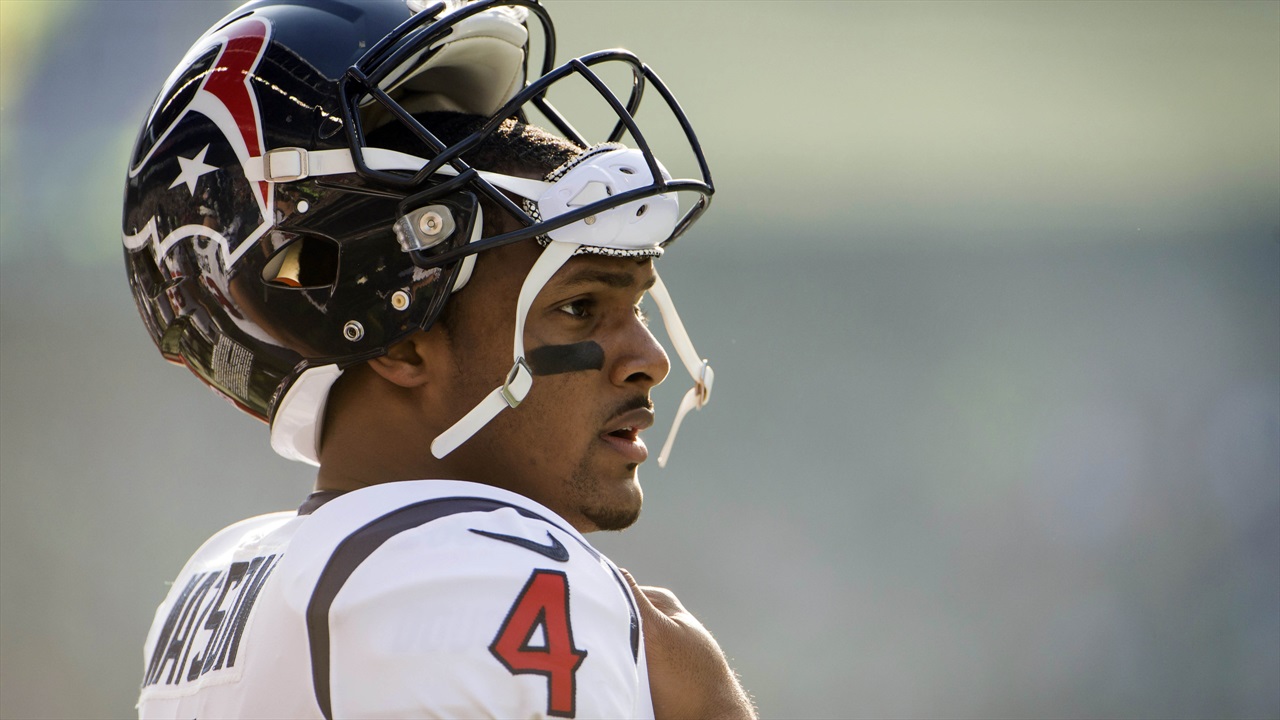 Photo by © Troy Wayrynen-USA TODAY Sports
Clemson Football
THE ROAR: Houston, we have a problem, The Face, and Back-to-Back
---

Feel the difference - The MOST DIGITAL CONTENT covering your CLEMSON TIGERS! Avoid clickbait and sites bloated with advertising!
Register for your FREE ACCOUNT today, and you are eligible to win a LIMITED EDITION CLEMSON FOOTBALL. ←
---
Yesterday afternoon, James Skalski announced that he would return to Clemson for another season. In a post on social media, the Tigers' starting middle linebacker let his intentions be known, and with the news, Skalski could play in six College Football Playoffs if Clemson can make it back next season.
As for other Tigers , it does appear that Derion Kendrick will also return as he posted this just below Skalski's Instagram that the duo will be side-by-side again next year. We still wait on the official word, but until then...welcome back, Derion?!?
HOUSTON, WE HAVE A PROBLEM.
Former Clemson and current Houston Texans star quarterback Deshaun Watson has reportedly brought up the idea of asking for a trade following a disappointing 4-12 season. The 25-year-old signed a four-year, $156 million contract extension with the Texans in September 2020.
The other day, during THE ROAR, we highlighted that J.J. Watt apologized for the team 'wasting' one of Watson's seasons.
Watson led the NFL in passing with 4,823 yards this season, and according to Mike Florio of ProFootballTalk, the quarterback has "quietly broached with teammates the possibility of requesting a trade."
Then last night, this news dropped:
Fans of multiple teams are excited about the opportunity to land one of the NFL's top young quarterbacks, including the New England Patriots and Carolina Panthers who have been very vocal on social media.
THE FACE OF THE PROGRAM.
On yesterday's show, the discussion shifted to which player becomes the face of the program now that Trevor Lawrence is headed to the NFL. Going back to Tajh Boyd, outside of one season, the face of the team has been the starting quarterback.
So who steps into that role in 2021. We mentioned Skalski's return, and absolutely on defense his name has to be mentioned, along with Myles Murphy, who I think has a chance to really become a force next year.
But are you willing to anoint D.J. Uiagalelei at this point? As you start to work your way through the offense, there really isn't a marquee name outside of Justyn Ross, and honestly, there is no telling how he will play after the congenital neck issue was repaired.
For the first time in a while, that label in Tiger Town really feels up for grabs, especially if you are going to place it on an offensive player heading into next season.
The truth is, being the face of the team is earned, and by the end of the 2018 season, Trevor Lawrence assumed that role as he earned it on the field. Let's not forget that team had Christian Wilkins and Company on the defensive line and was as talented as any group in Tiger history-- yet the fresh-faced quarterback was the guy to watch by the end of the season.
WINNING STREAK.
No. 19 Clemson (9-1) heads up to Chapel Hill Saturday night to face off against an unranked 7-4 North Carolina squad. After going 0-59 on the road against the Tar Heels, the Tigers seek their second straight win in the series at UNC after winning in overtime last season.
Legendary Clemson SID Tim Bourret chimed in on the subject with us yesterday during his weekly segment.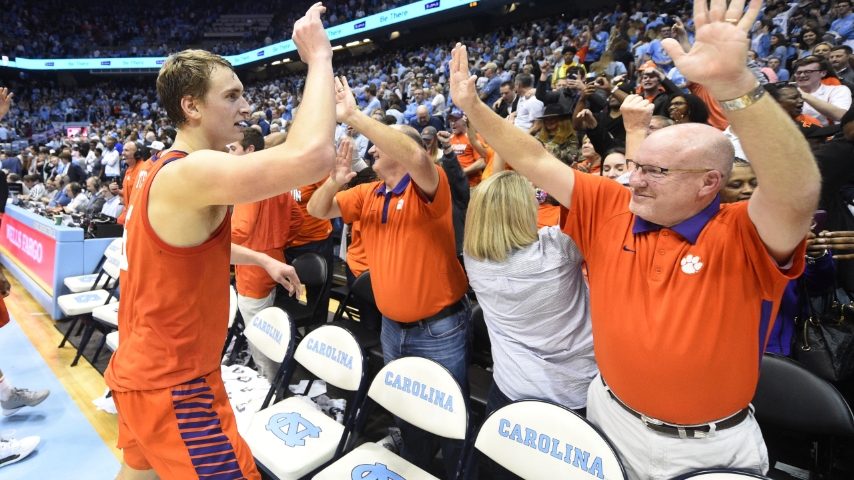 © Bob Donnan-USA TODAY Sports
"Looking for a winning streak. You know I will say this, there are a lot of examples of history when long streaks have been broken, and then the next time it happens, the team that broke the streak wins again," Bourret said. "We're the ranked team, their unranked going into it. We've got a great shot."
The Tigers and Tar Heels tipoff at 7:00 on ESPN tomorrow night.
SONG OF THE DAY.
This just seems fitting since the Tigers are looking for a second consecutive win in Chapel Hill this weekend.
- "On The Road Again" - Willie Nelson -
A BIT OFF THE PATH.
Some pretty solid news on the COVID-19 front, in my opinion. According to the Washington Post, Post-infection coronavirus immunity usually robust after 8 months.
It wasn't all that long ago everyone was fired up about seeing the Christmas Star, but this weekend will present another impressive celestial event as triple conjunction will take place as Mercury, Jupiter, and Saturn will share the sky.
Finally, how about this. If you were concerned about your Amazon Echo or Google Home device was listening to your conversation, I don't believe that for what it's worth, but would you let your Google Nest Hub watch you sleep?
Let us know what you think about THE ROAR! If you liked it, make sure you SHARE!
Never miss the latest news from Clemson Sports Talk!
Join our free email list