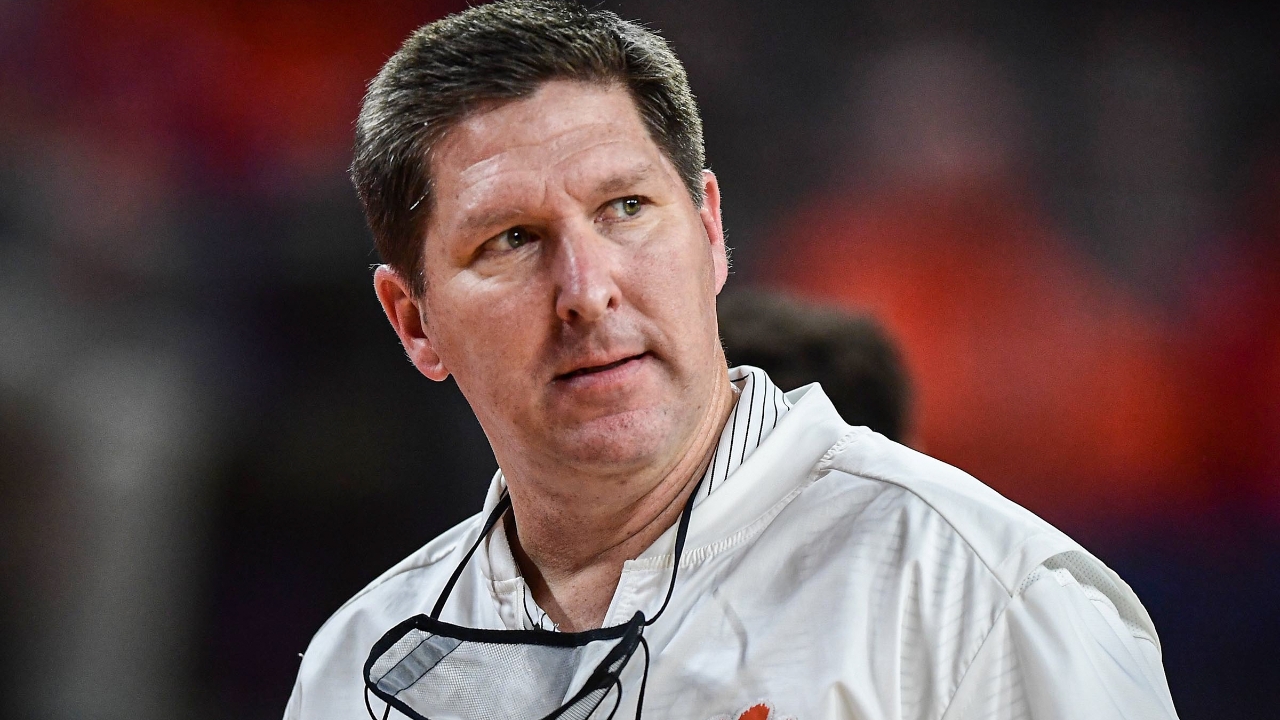 Photo by Ken Ruinard-USA TODAY Sports
Clemson Basketball
Reading the Pulse: In a season like no other, Brownell putting mental health first
---

Feel the difference - The MOST DIGITAL CONTENT covering your CLEMSON TIGERS! Avoid clickbait and sites bloated with advertising!
Register for your FREE ACCOUNT today, and you are eligible to win a LIMITED EDITION CLEMSON FOOTBALL. ←
---
CLEMSON, S.C. – January 6th, 2021. An afternoon and evening of unfathomable gloom for a nation burdened by chaos and unprecedented political turmoil.
On that fateful night, Brad Brownell sat anxiously by the light of his television screen.
He watched in disbelief as the events of the Capitol storming unfolded. Brownell was in the middle of preparation, game-planning before his scheduled team meeting the following morning. His Tigers were set to face the North Carolina Tar Heels that weekend in Chapel Hill.
But after cutting off his television, he knew that for his players — the impressionable young men masquerading behind the jersey numbers, often drowned out by the blinding spotlight — basketball needed to be placed on the backburner.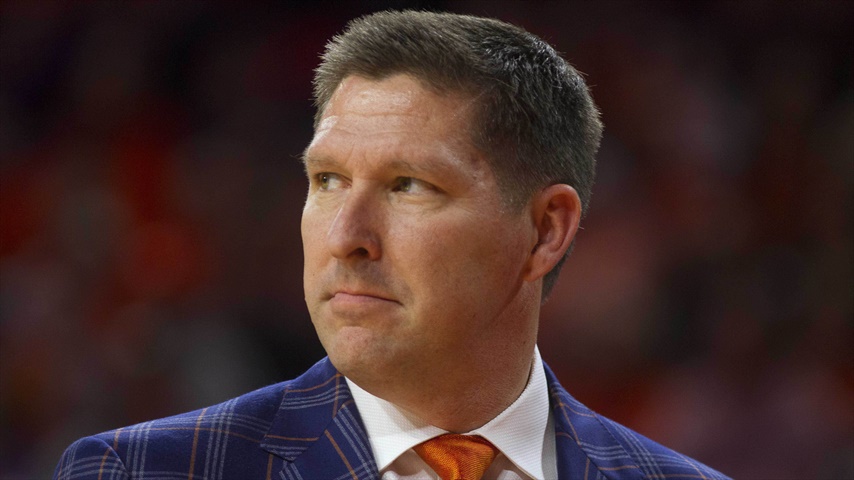 © Joshua S. Kelly-USA TODAY Sports
When he arrived at the next morning's meeting, the eyes of his players told a story. Although the Tigers rested at 9-1 on the season with a chance to claim sole possession of the top spot in the ACC, more pressing issues were weighing on their minds.
Knowing what he needed to do, Brownell stepped to the plate.
"I spoke briefly with our team yesterday morning," Brownell said. "What happened at the Capitol put some stress, some thought into our guys' heads. You could tell it was weighing on them a little bit. There are just a lot of things going on that these kids are seeing and dealing with."
Even sans COVID-19, the state of the country's political unrest had become a heavy burden for the Tiger locker room to bear. The air was thinner than decaying hair, and Brownell sought to revive the team's pulse.
But it wasn't the first time this season the 10-year head coach put mental health on its rightful pedestal. Days before Christmas, Brownell found that his program's mental state – including that of his own – was reeling. Despite the risk it entailed, Brownell says, he believes he made the correct decision in sending the team home to be with family over the holiday season.
"We were really tired, mentally as much as physically, around Christmas time. That's why we made the decision to let our guys go home. It was risky, but it proved to be good."
Brownell says that following the brief reprieve, his squad returned "refreshed" and "ready to go," adding that the break helped stimulate the Tigers' impeccable run of form to open conference play.
But with each moment that passes daring to be more consequential than the next, Brownell admits that he finds himself in a situation he's never been in before. His strategy, he says, is merely taking things day-by-day.
"There's no playbook for this. You're just kind of going by 'feel.' I think as much as anything, you're trying to have tremendous relationships with your players to try and get a feel for what's on their minds. There might be some things that you haven't anticipated."
Just hours later, on Brownell's cue, a positive COVID test forced Clemson basketball to postpone its next two games.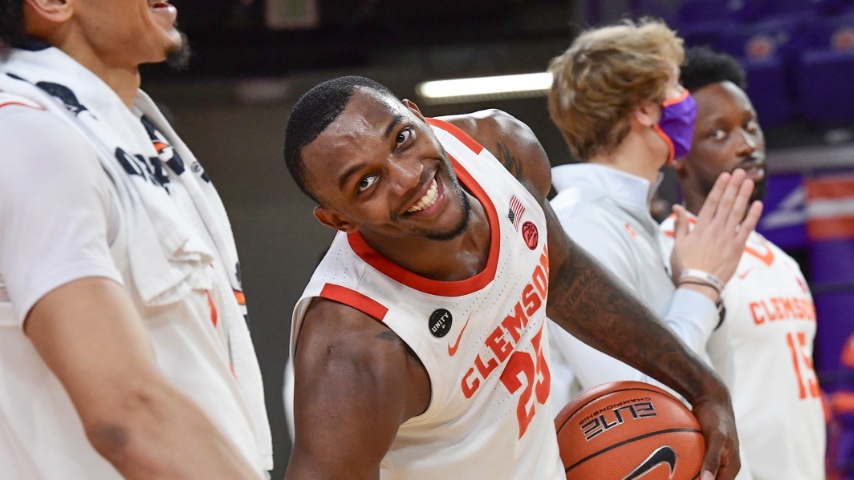 Ken Ruinard-USA TODAY Sports
Now, after five days away from the court, Brownell hopes his emphasis on mental health will prove vital as the Tigers return to action.
"I don't know if [the COVID shutdown] will affect the team either way. But with all that we've been through, we're closer because of it."
The 12th-ranked Tigers square off against the 18th-ranked Virginia Cavaliers on Saturday from Littlejohn Coliseum. Clemson will look to obtain it's 10th win of the season and it's fourth in conference action. Tip-off is set for 6 p.m. EST.
Never miss the latest news from Clemson Sports Talk!
Join our free email list
SPONSORED BY