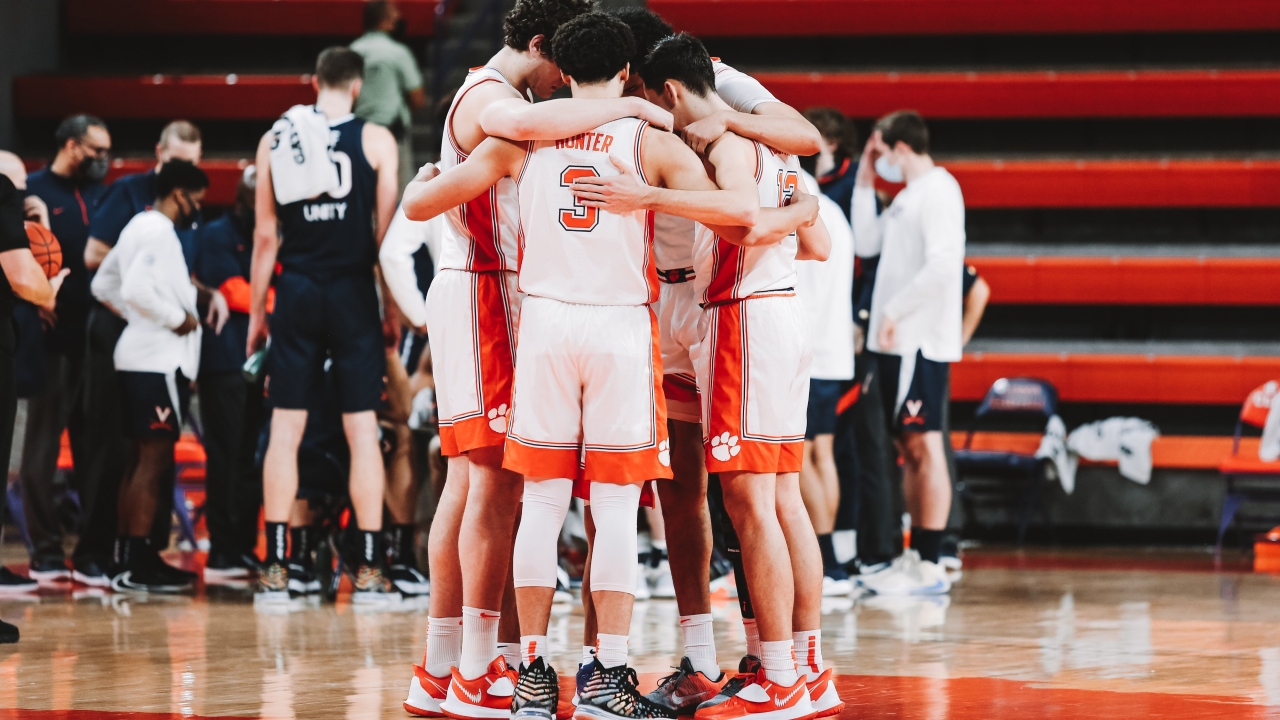 Clemson Basketball
"They smashed us": No. 12 Tigers dismantled by Cavaliers, 85-50
---
CLEMSON, S.C. — Recent fate has seldom been kind to Clemson when facing Virginia on the hardwood. The Tigers came into Saturday's marquee matchup losers of 10 straight against the Cavaliers.
Make it 11.
The task of finding an annihilation comparable to the 85-50 loss Clemson suffered on Saturday would be daunting.
The Tigers spent nearly a week in quarantine after a positive COVID test within the program last Friday, and the effects were evident. Brad Brownell's squad appeared undeniably rusty, worn down and out-of-sync.
Frankly, his group played just as one might expect from a team 11 days removed from meaningful action.
"We had a very poor practice on Wednesday," said Brownell. "We looked tired. We threw the ball all over the gym. It was bad. This break wasn't good for us, but it shouldn't have been like this. It's not an excuse. Our team needed to play better; we needed to coach better."
"[Virginia] is probably the worst team to be playing off a break because of the way they play. They have such a grinding style. They're a challenging team to play even when you've been practicing for them and are in a rhythm. And they just made us look bad today."
Clemson Sports Talk
The 35-point thrashing was foretold from the opening tip.
Clemson's top-ranked scoring defense was non-existent, as the Tigers checked in as patients to the Cavaliers' shooting clinic. The Cavaliers used the Littlejohn rims for target practice, beginning the game on a 31-7 run. Virginia shot over 60 percent from the field and connected on 15 of 27 three-point attempts.
Clemson, conversely, couldn't muster up a respectable offensive performance to match.
The 12th-ranked Tigers shot a woeful 29 percent from the field in the first half, missing 13 of 14 attempts to start the game. Alex Hemenway converted Clemson's first successful three-point attempt with just 2:17 remaining until halftime, which came after 10 straight misfires to open the contest.
"Shots weren't falling," said forward Hunter Tyson. "They made some, went on a run. Next thing you know, you look at the scoreboard, and we're down 15. You can't let that affect you, and you have to keep playing hard, but I think we did let that affect us a little bit."
A sold-out, socially-distanced Littlejohn crowd saw a glisten of hope from an 8-0 Tiger run led by Tyson to close the first half, but Virginia's continued sharpshooting after the break quickly drained those ambitions of any life.
Eight consecutive three-point connections put the game far out of reach. 52 second-half points from the Cavaliers amounted to the most the Tigers have allowed all season.
"I didn't think our defense was very good at all," said Brownell. "We had some terrible breakdowns. I thought we panicked in the game. And when you get behind against Virginia, they don't help you. They don't take bad shots. They don't turn the ball over; they don't make defensive mistakes. We panicked and didn't do the things we wanted to do. They just smashed us tonight."
Unfortunately for Brownell's squad, the stifling Virginia defense was arguably just as impressive as its offense. Aamir Simms was held to just two points on 1-9 shooting, while the Tigers' 50 points on the night was the team's lowest total of the current campaign.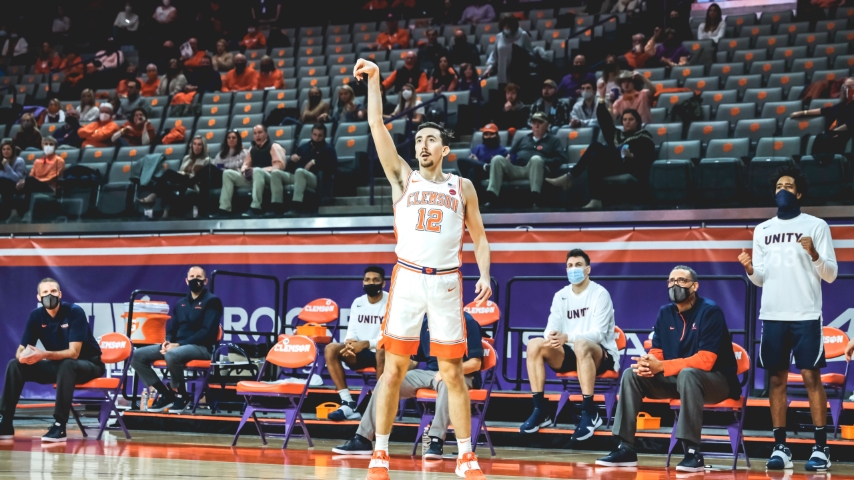 Clemson Sports Talk
Clemson's leading scorers – Hunter Tyson and John Newman III – both finished with a meager seven points. Sam Hauser and Tomas Woldetensae paced Virginia's explosive showing, putting up 14 apiece.
"We're not one of the most talented teams in the league," Brownell admitted after the game. "We can't just show up and play. We have to work well together, and tonight we just couldn't do that. And you saw a team that did that, and they were clearly way too good for us to handle tonight."
Brownell and his Tigers will have a small window to regroup, as the team prepares to ride into Atlanta for a Wednesday-night ACC showdown with Georgia Tech. Tip-off is slated for 7 p.m. EST.
Never miss the latest news from Clemson Sports Talk!
Join our free email list
PRESENTED BY