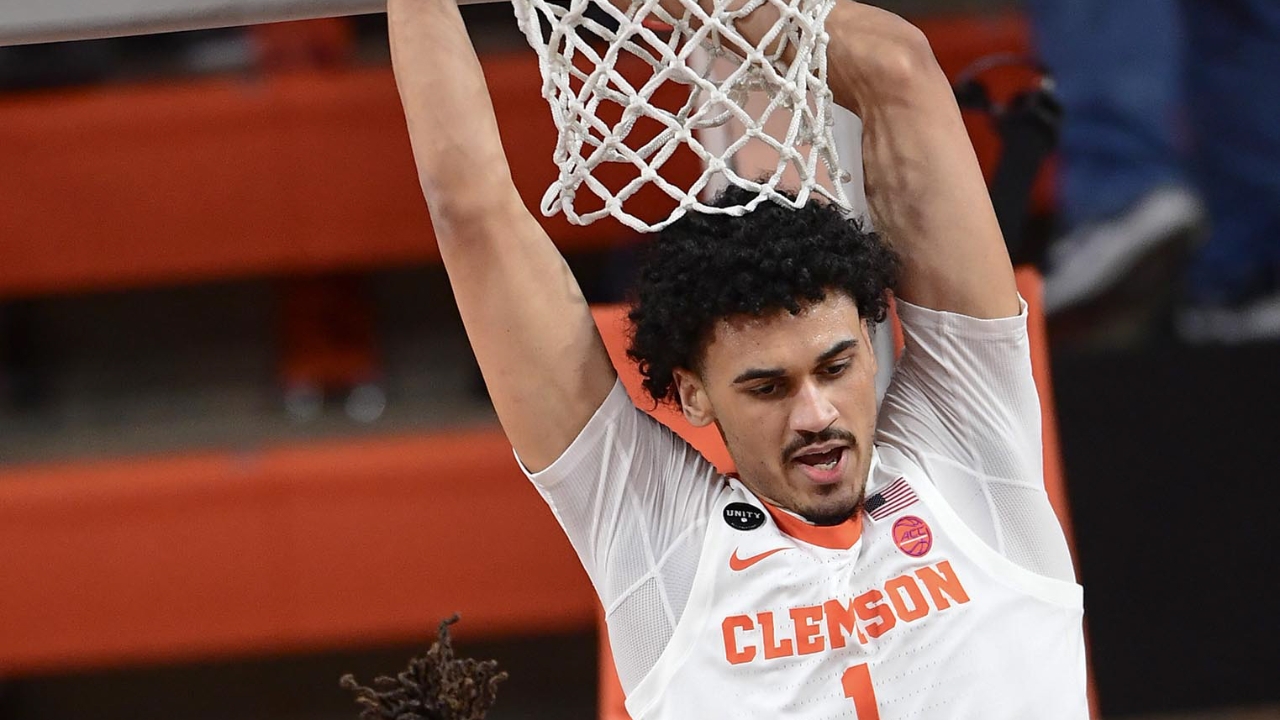 Photo by Ken Ruinard-USA TODAY Sports
Clemson Football
THE ROAR: The Goat | December Tigers | No Go
---

Feel the difference - The MOST DIGITAL CONTENT covering your CLEMSON TIGERS! Avoid clickbait and sites bloated with advertising!
Register for your FREE ACCOUNT today, and you are eligible to win a LIMITED EDITION CLEMSON FOOTBALL. ←
---
THE GOAT.
Haters beware-- Tom Brady the greatest of all time and it's not even close. Last night, the Tampa Bay Buccaneers sliced and diced the defending champion Kansas City Chiefs 31-9 in Super Bowl LV.
Brady hoisted his seventh Vince Lombardi Trophy in 10 attempts and was named the MVP of the Super Bowl for the fifth time (XXXVI, XXXVIII, XLIX, LI, LV) all NFL records. Brady's first and most recent championship came 19 years apart-- simply incredible.
Brady finished the game 21of 29 for 201 yards and three touchdowns, including two to former New England teammate Rob Gronkowski.
The other story was the Buccaneers' defense that simply dominated the line of scrimmage and made Patrick Mahomes and the vaunted Chiefs' offense look paltry holding them to just 9 points and 350 total yards. Contrastly, in a late November matchup, the Chiefs scored 27 points and amassed 543 yards in a 27-24 win at Tampa.
Former Clemson punter Bradley Pinion scooped up a Super Bowl title on the night, his first as an NFL player.
On a side note, late in the game, a fan ran onto the field and for just a few moments things felt like normal.
Let's hope the rest of the year can feel like that singular moment for us all!
DECEMBER TIGERS.
Clemson basketball is looking more and more like the team we saw back in 2020-- now I'm not advocating a return to the year that was so painful for so many of us, but I am glad to see the Tigers playing like the team we thought they were out of the gate.
Momentum is a funny thing, and who knows what happens if this team didn't have an eleven-day layoff that seemed to suck both energy and confidence right out of the window.
Now, after knocking off North Carolina and Syracuse in back-to-back games, things are looking up. A 13-point win over the Tar Heels and then an 18-point win over the Orange-- that's not normally how those games go for the Tigers.
As I've noted on-air, even though the recent contests were "must-wins" Clemson's losses to Virginia and Florida State are not and will not be deemed "bad losses".
Losing to Duke wasn't great, but understandable (the performance was what killed me), but the Georgia Tech loss still stings-- pun intended.
Clemson gets a chance to right that wrong this coming Friday as the Jackets visit Littlejohn. From this point forward, the schedule is manageable and if Brad Brownell's squad can keep it together they are destined for an NCAA bid.
NO GO.
According to ESPN's Adam Schefter, the Houston Texans are not interested in trading Deshaun Watson and have been telling teams that they "will not" trade the former Clemson star.
"Watson still wants out of Houston and has asked the Texans to trade him, according to sources. But no matter how many calls they receive on Watson, the Texans insist they will not trade him, according to sources.
Other teams around the NFL have gotten that message and now they are waiting to see whether the Texans' stance will change, but sources within and around the organization told ESPN that their position will not change."
Looking at this situation from the outside, this could get ugly and it's really disappointing for Watson who was dedicated to the city of Houston but appeared to have a promising young career squandered by poor front office moves.
SONG OF THE DAY.
- "Who let the dogs out" -Baha Men-
A BIT OFF THE PATH.
Elon Muck wants to put the internet streaming down to us from space and his Starlink project already has 10,000 users, according to a SpaceX FCC filing.
According to Mashable.com, The filing says most Starlink customers can expect internet download speeds of at least 100Mbps with fewer than 31 milliseconds of latency. That download speed number is key, as it would put Starlink's service well above the average speed users get in several states.
Speaking of Musk, his tweets about Dogecoin have pushed belief in the cryptocurrency that started in 2013 as a joke. Dogecoin is closing in on being priced at $0.10 per Doge and is currently worth more than $6 billion.
Let us know what you think about THE ROAR! If you liked it, make sure you SHARE!
Never miss the latest news from Clemson Sports Talk!
Join our free email list