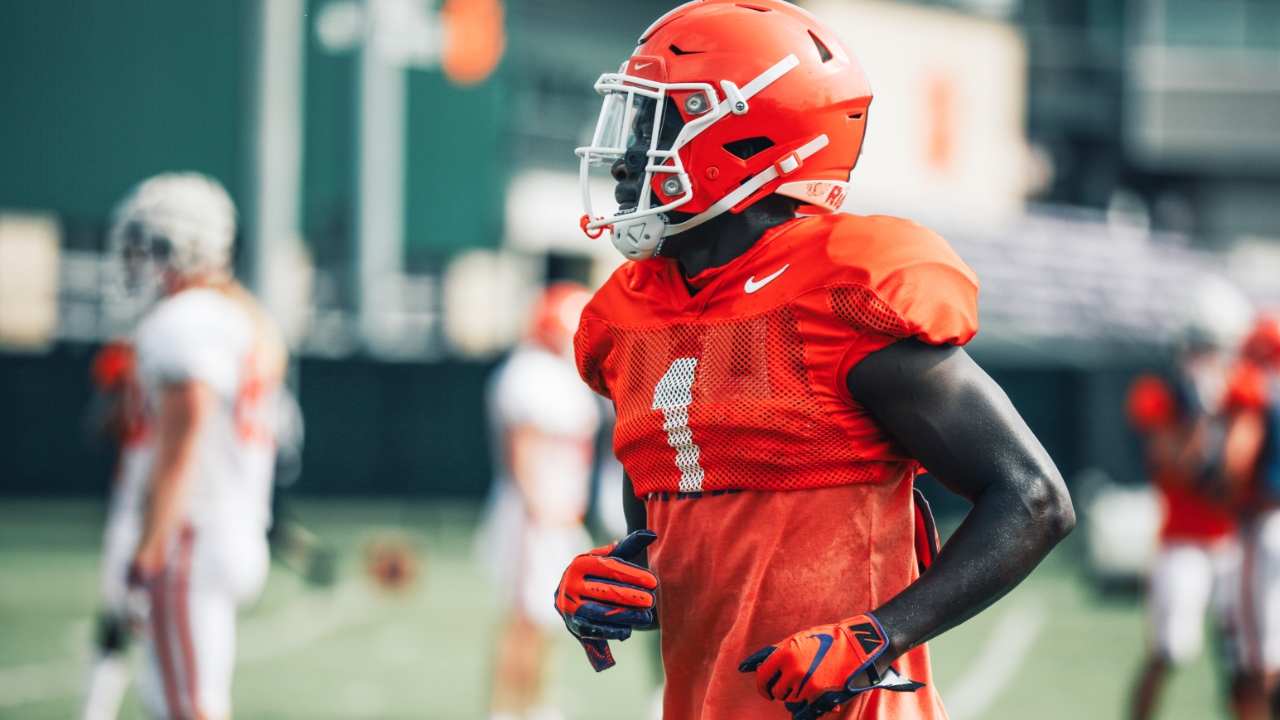 Photo by Courtesy of Clemson Athletics
Clemson Football
Starting cornerback no longer with Clemson
---
There was a time in Derion Kendrick's career at Clemson that he was seen as the consummate team player, shifting from the offensive side of the football to the defensive side at cornerback when the Tigers had a need at the position.
Now, just a few years down the line, his time in Tiger Town is over.
Kendrick, an All-ACC performer, who has had issues from time to time during his career, most recently before the Pitt game in November, is out. At the time, the former South Pointe High (Rock Hill) star was in Dabo Swinney's "Love Shack".
"He was dressed. We just didn't play him today. Sometimes people might say you're in the doghouse. I like to say he's in the Love Shack," Swinney said about Kendrick after the contest.
At the time, Swinney went on to call Kendrick one of his favorite players and noted that discipline was the greatest form of love.
"Just a little team discipline with him. I love DK. Actually one of my favorites," Swinney noted. "The Bible says the greatest form of discipline is love. So, just put him in the Love Shack this weekend, and hopefully, he'll respond the right way. I loved his attitude today."
Kendrick went on to finish the season without incident, as we are aware. Still, sometime after his announcement on January 11 that he was returning to Clemson, and the few days in Spring Practice, it would seem that Kendrick finally found Swinney's "doghouse".
While we still don't know for sure what happened, we do expect to get more confirmation this week.
http://instagr.am/p/CJ7d7sGlKcx
Last season, Kendrick was one of the ACC's best defensive backs garnering first-team All-ACC honors after registering 20.0 tackles, and 7 passes defended and while we don't know for sure what happened or why he is leaving, the Tigers will be without one of their top defensive backs.
One could even argue that Kendrick's decision to return for a final season was a surprise given his potential draft prospects.
Now, with the deadline for receiving applications for the NFL Draft being Jan. 18, one would assume that Kendrick will play his final season collegiately at another school, and he is expected to enter the transfer portal.
As for the secondary, two weeks ago, we wrote about Andrew Booth's drive and determination, and minus Kendrick, there is no doubt he will be called on in an even bigger way this season.
Kendrick becomes the second starter from the 2020 Tiger defense that won't be playing at Clemson in 2021, joining Mike Jones Jr., who recently transferred to LSU.
Never miss the latest news from Clemson Sports Talk!
Join our free email list