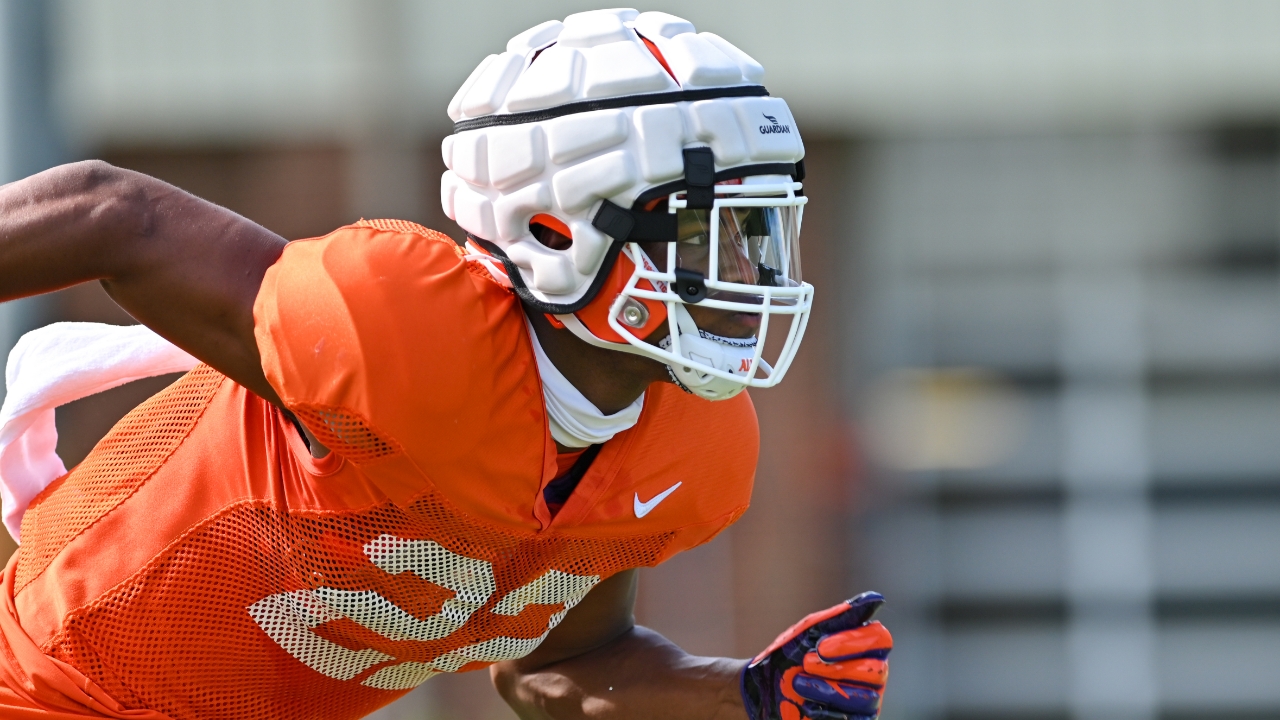 Photo by Courtesy of Clemson Athletics
Clemson Football
Trenton Simpson on Clemson DC Brent Venables: "the best I've ever been around"
---

Feel the difference - The MOST DIGITAL CONTENT covering your CLEMSON TIGERS! Avoid clickbait and sites bloated with advertising!
Register for your FREE ACCOUNT today, and you are eligible to win a LIMITED EDITION CLEMSON FOOTBALL. ←
---
On his role during the spring:
"This spring just trying to make sure I get that SAM position all the way down and then now working on MIKE and WILL and learning all three positions so I can be as versatile as possible. Whenever I come out of SAM, I can rotate and MIKE or WILL and just be able to play at a high level, and that's what Coach V is trying to get me prepared for-- to be ready on September 4 for all three positions."
On working out at SAM, WILL, and MIKE:
"It's a good balance, so maybe three reps at SAM, three reps at MIKE or WILL. Great balance-- more Sam, but also MIKE and WILL after every rep."
On who else is working at SAM:
"Malcolm Greene and Tyler Venables."
On the biggest thing you learned last season:
"Being able to take coaching and to be able to go out there execute and play as hard as I can on every rep because you don't know what to say last rep of the season. Playing hard-- getting a feel. To get my first season out the way was very good for me, so I learned a lot from last year."
On learning linebacker under Brent Venables after mostly playing running back in high school:
"Oh, it was great. Coach V is the best I've ever been around. The best coach I've ever learned from. He tells you what to do. If you just play hard and physical-- I mean that's something that's just football nature running back or linebacker. If you are playing as hard as you can and you're willing to hit somebody. Then you have an idea of what you're doing and just listen to what Coach V tells you. I think that's why everything worked out for me so well because I just played hard, and I just took every day in a meeting room seriously. I just tried to bring it over to the field to my best ability."
Never miss the latest news from Clemson Sports Talk!
Join our free email list
PRESENTED BY