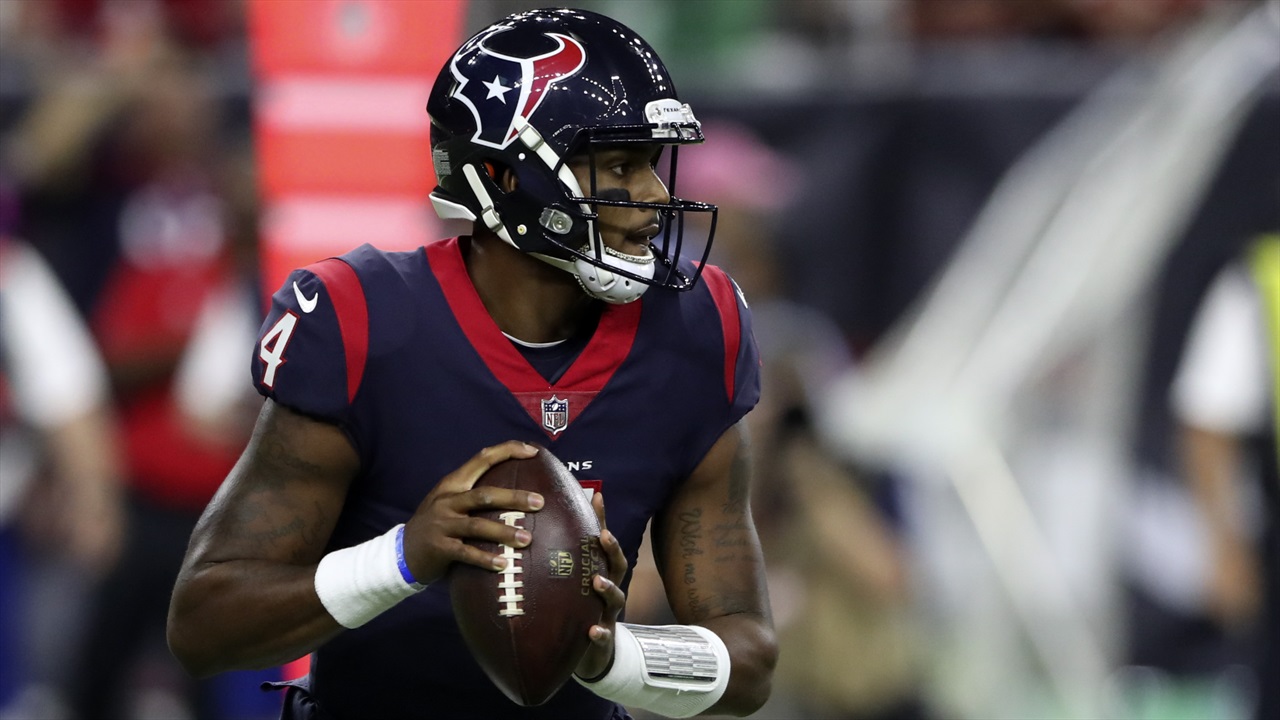 Photo by © Shanna Lockwood-USA TODAY Sports
Deshaun Watson denies allegations of wrongdoing
---
Former Clemson quarterback Deshaun Watson has been in the news daily, because he wants out of the Houston Texans organization. The three-time Pro Bowler now has a headline outside of football. Yesterday evening, Houston attorney Tony Buzbee, brought light to a lawsuit submitted on behalf of a female plaintiff.
Buzbee posted the statement below on his personal Facebook page:
I am extremely proud to represent those who have no perceived power against those who have PERCEIVED power. Things are changing in this country, in this great state, and in this great city. And I feel like it's for the better, for all of us! Today we filed suit against Deshaun Watson. Too many times women have put up with behavior that we all know no one should put up with. Should we make excuses for the famous? Or those who hold special positions, or quarterbacks on a local professional football team? I don't think so! All people are equal, and all deserve dignity and respect. My dad was a butcher. My mother drove my school bus and worked in the snack bar. Knowing what I know now: My momma had more dignity in her pinky finger than most executives or coaches or politicians or famous athletes have in their whole bodies! This case we just filed against Watson isn't about money—it's about dignity and stopping behavior that should be stopped, NOW! Stay tuned for details. LET ME SAY THIS. I'm a Marine. I'm not easily intimidated. If you have info or have been part of this, contact my office:
txattorneys.com
.
Watson responded to Buzbee's post with a tweet indicating that he has yet to see the complaint and a "six-figure settlement demand" was communicated to him. He also stated that he has always treated women with respect, and he's looking forward to clearing his name.
Besides the statements from Watson and Buzbee, there isn't much as far as specifics on the lawsuit. However, according to KPRC 2 Sports, "a female masseuse is claiming sexual assault against Watson" per sources close to Watson.
In the coming days, we will likely learn more about the woman and the lawsuit headed by Buzbee, who is also a politician according to Wikipedia.
Buzbee had an unsuccessful run for mayor of Houston in 2019 and donated $500,000 to former President Donald Trump's inauguration committee. Presently, the once Democrat (until 2009), then Republican (2009-2018), is now an Independent.
Never miss the latest news from Clemson Sports Talk!
Join our free email list